Windhoek Hosea Kutako Airport, the main international airport of Windhoek in Namibia, may not be the largest of airports, but there are in fact two lounges to choose between in the international terminal.
So which one is the best? Here is a brief summary.
Amushe Lounge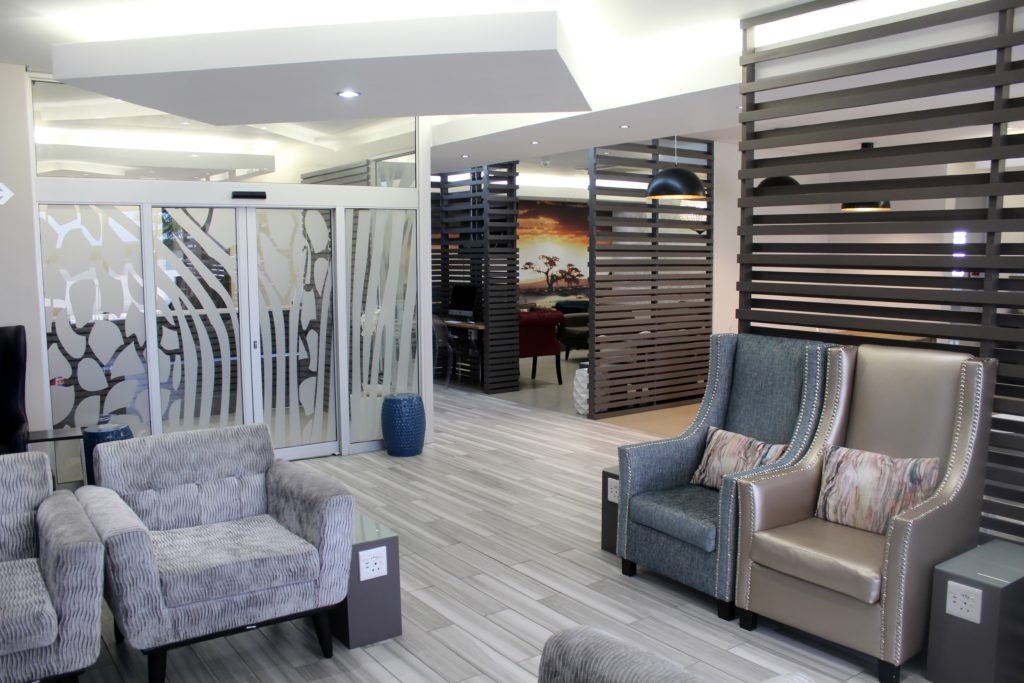 The Amushe Lounge is located airside in the transit hall, on the left hand side just after passport control. This is a brand new lounge which opened in September 2016, a surprisingly good lounge for such a small airport.
The Africa-inspired interior is very modern and in an excellent condition and there is a good view of the apron and the runway through the window
A rather good selection of food and drinks is available for self service in the restaurant section iwhere there is also a dining area with chairs and tables.
Read the full lounge review here!
Oshoto Lounge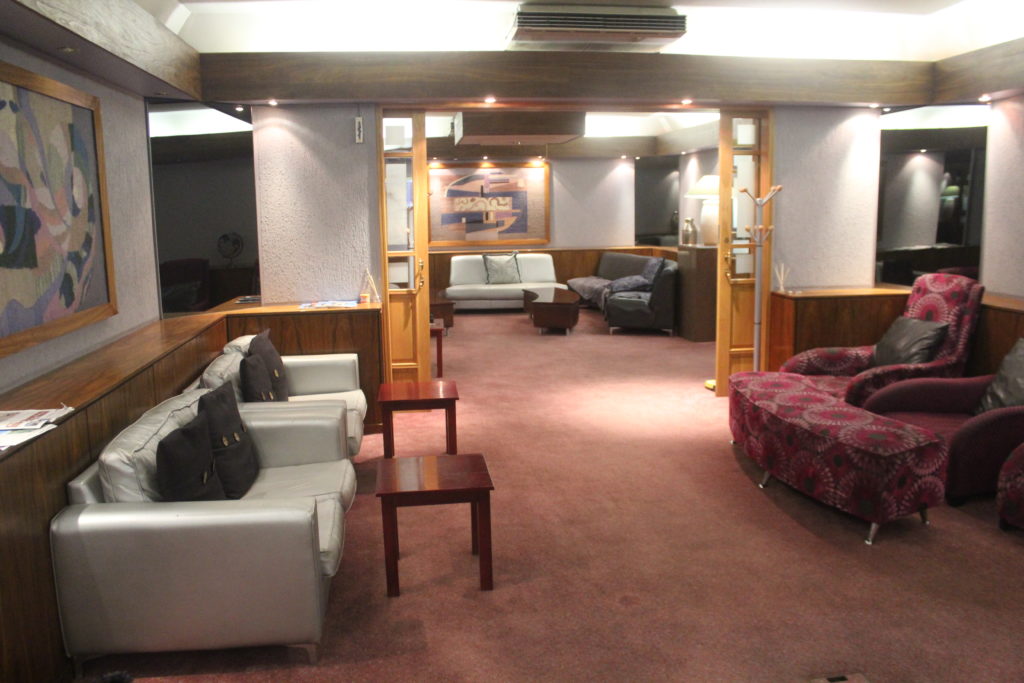 Oshoto Lounge used to be the name of the old main lounge at the airport, which based on some of the photos on the internet used to be where the current Amushe Lounge is located.
The location is rather strange, located airside after security control but before passport control. These are located just a few metres apart but there is in fact a door on the left hand side right between the two leading to a corridor where the lounge is located. There is a small sign by the door but most people will probably pass both the door and the sign without noticing any of them
The lounge itself has a rather old design with armchairs and sofas in two different rooms. The lounge is completely windowless but there are some nice art on the walls.
There is a small self-service buffet with some proper hot food and also some snacks and pastries. There is a manned bar where it is possible to order draft beer, wine and spirits.
The main benefit of the lounge is that very few passengers know about it and since very few passengers find it by coincidence it is usually rather empty and quiet. Although the Amushe Lounge is nicer there are also far more people using it.
Read the full lounge review here!
Final impression
The Amushe Lounge is without any doubt the nicest of the two lounges. It is far more modern and also has a great view.
The main reason to go to the Oshoto Lounge is that far fewer people visit it. If you want a quiet space without too many people around, perhaps to work or get some rest, then this is the place to go. The staff are friendly, the interior older but as for food and drinks the two lounges are fairly similar with the Amushe Lounge being marginally better.