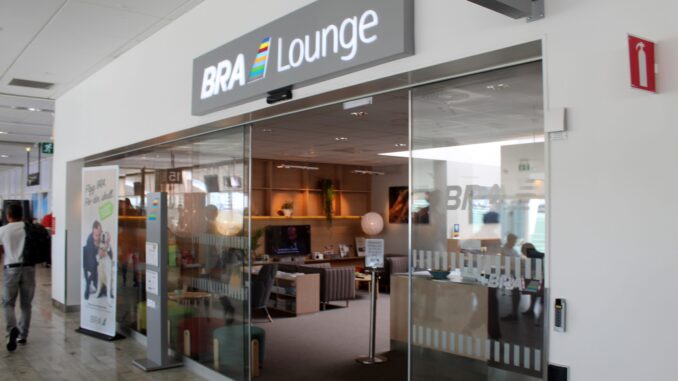 There are three lounge in the combined domestic and international transit hall at Gothenburg Landvetter airport – the SAS Lounge, the Vinga Lounge and the BRA Lounge. Which of these you may have access to depends on which airline you are flying, which frequent flyer cards you have (and at what level), and which lounge card you may have, if any.
So which one is the best? Here is a brief summary of the pros and cons of each.
The SAS Lounge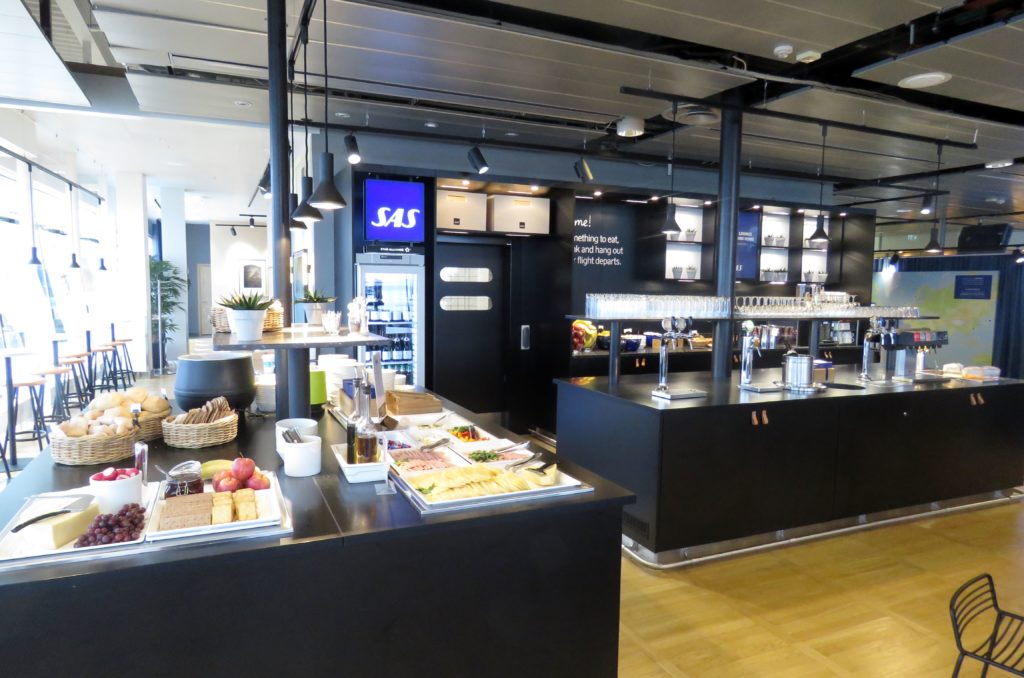 Used by SAS and all other Star Alliance carriers at the airport. Access is given to SAS Plus passengers, business class passengers and Star Alliance Gold.
The new lounge opened in 2015 and was one of the first lounges to get the new SAS lounge design. The lounge has a fantastic view of the apron and the runway.
This lounge has probably the best food selection of the three lounges at the airport and also good facilities for those who want to work in the lounge, including work desks and individual phone rooms.
The drawback is that the lounge can get very busy at peak times. Also there are no spirits in the lounge. Alcoholic drinks are limited to beer and wine and occasionally sparkling wine.
Read the full lounge review here!
The Vinga Lounge
The Vinga Lounge used to be called the Menzies Business Lounge until it was refurbished in 2017. It is used by most full-service airlines part of Skyteam and OneWorld such as Air France, KLM, British Airways and Finnair. Priority Pass and some other lounge cards also give access.
Just like the SAS Lounge the Vinga Lounge has a good view of the runway through the large panorama windows but not the same good view of the apron. The interior is fairly basic but in a good condition, since it was refurbished recently.
There is a self-service buffet with some cold food. This is the only lounge at the airport offering spirits.
Read the full lounge review here!
The BRA Lounge
The BRA Lounge is operated by Swedish airline BRA (Braathens Regional Airlines). Passengers holding a BRA Extra ticket get in as well as passengers with a BRA Vänner/BRA Friends Gold or Merit card. The lounge is also accessible using various other Swedish loyalty cards as well as Priority Pass.
This is the smallest lounge at the airport with just 100 sqm and while the SAS and Vinga lounges are international lounges this is more of a domestic lounge. You should visit this lounge to enjoy the colourful interior, decorated just like a living room with a very homey feeling. In terms of design it is easily the nicest lounge at the airport and it may also be the least crowded.
However you should choose another lounge if you want something proper to eat or drink. The food is limited to a small selection of snacks and there are no alcoholic drinks available.