Where is it?

The Amushe Lounge is located airside in the transit hall. The entrance is on the left hand side just after passport control and is impossible to miss. The transit hall is small and all the gates are just a few seconds from the lounge.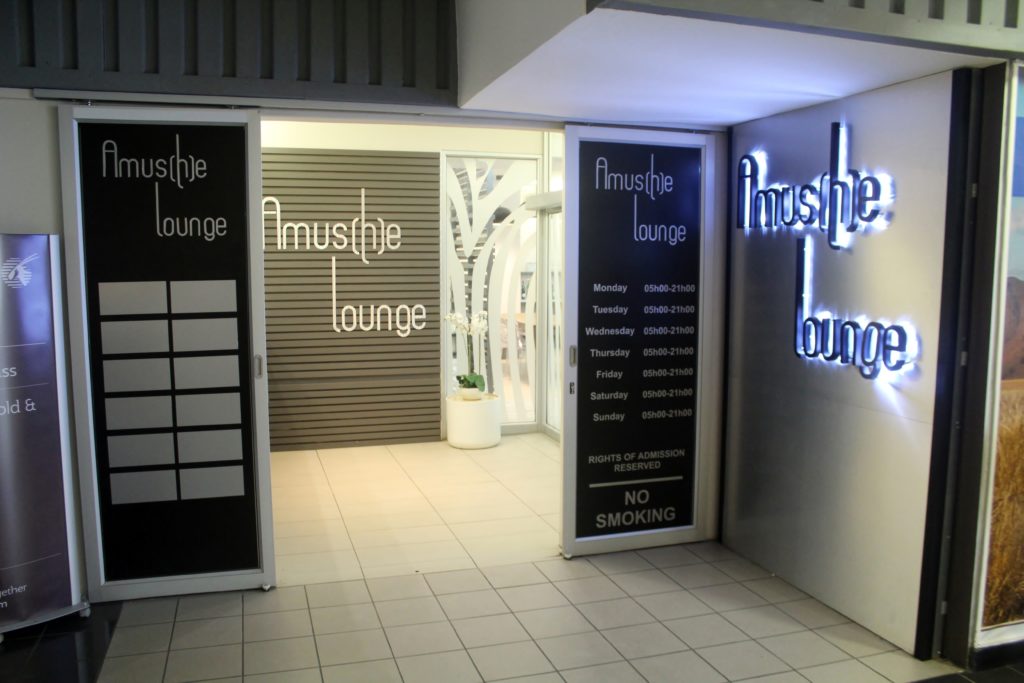 How do I get in?

The lounge is used by all full-service airlines at the airport for business class passengers and top-tier frequent flyers. It is also possible to pay for access and use various credit cards and lounge cards.
What's it like?

This is a brand new lounge which opened in September 2016, replacing the old Oshoto Lounge which still exists at the airport but in a different location. The new Oshoto lounge has a rather strange location now on the left hand side between security control and passport control.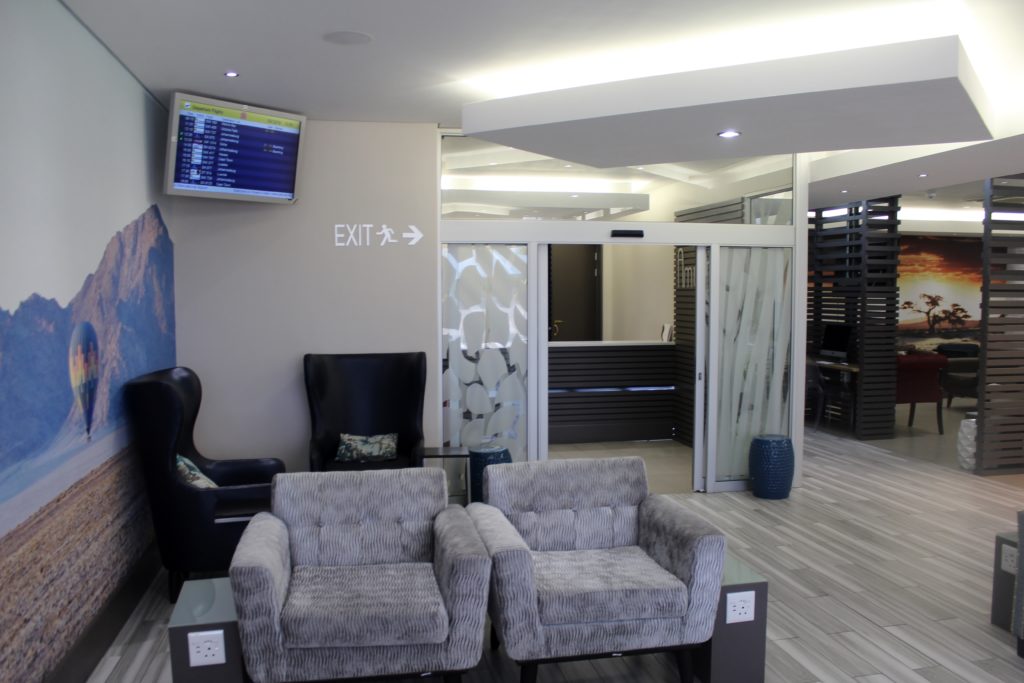 The Amushe lounge is run by Menzies and it is a surprisingly great lounge for such a small airport as Windhoek Hosea Kutako. It is 214 sqm large with seating for 55 passengers. The Africa-inspired interior is very modern and in an excellent condition. The furniture are in mostly light colours like grey, blue and white and the panorama windows make the small lounge feel surprisingly spacious and airy even though it is actually not particularly large.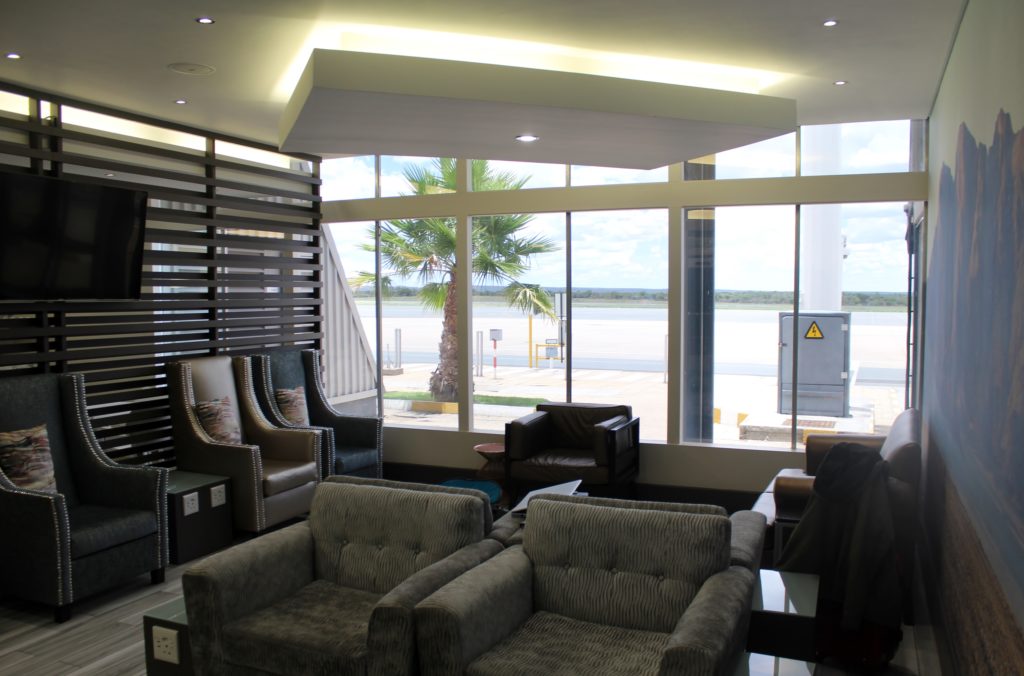 There is a good view of the apron and the runway through the window and it is possible to see aircrafts taking off, taxi and land. There is also a palm tree right outside the lounge which further enhances the feeling of being in a rather cool and exotic lounge.
Food and drinks

A rather good selection of food and drinks is available for self service in the restaurant section in the lounge where there is also a dining area with chairs and tables.
There is some hot food available which varies depending on the time of the day and also some snacks and desserts.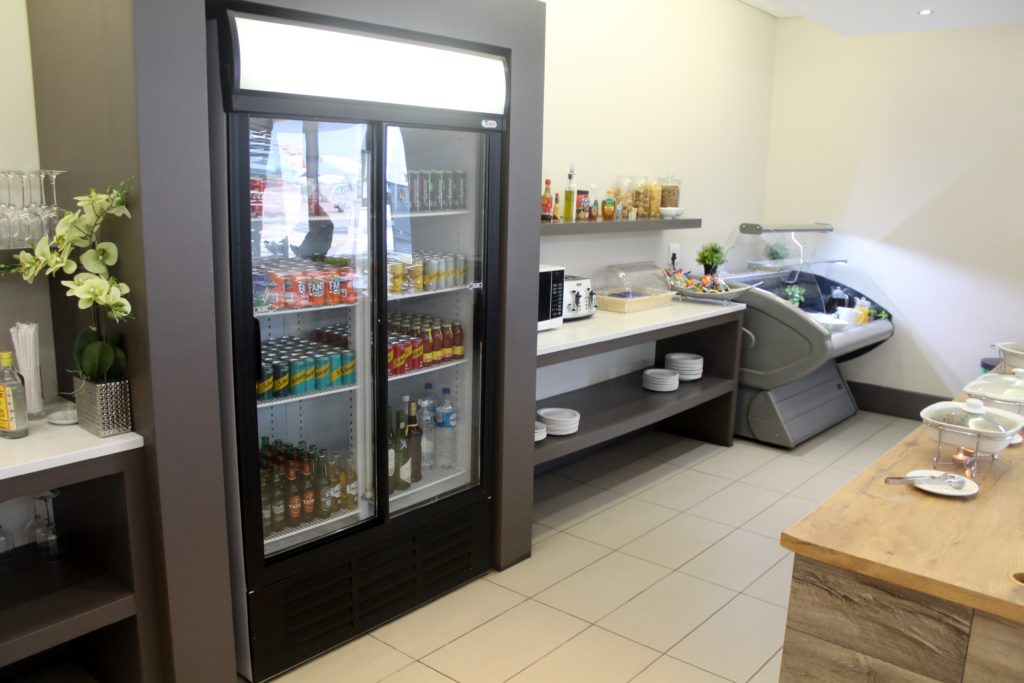 The drinks selection includes red and white wine, Namibian beer, all kinds of soft drinks and a standard selection of spirits. There is naturally also a coffee machine.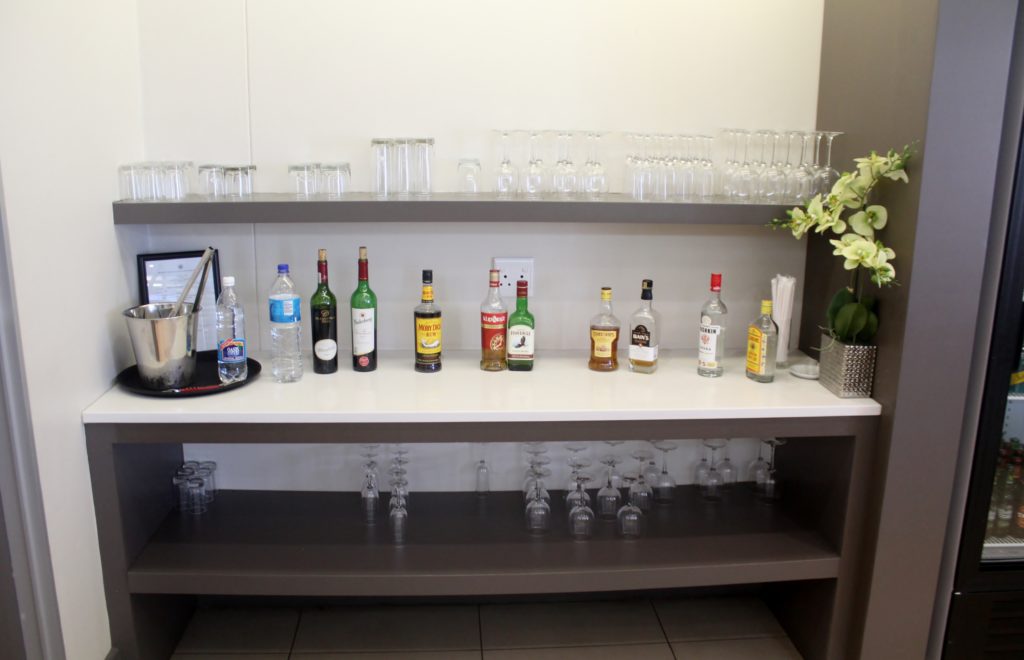 Facilities

Free wireless internet is available and there is a small business centre with desktop internet computers. Newspapers and magazines are also available.
Both restrooms and showers are available inside the lounge.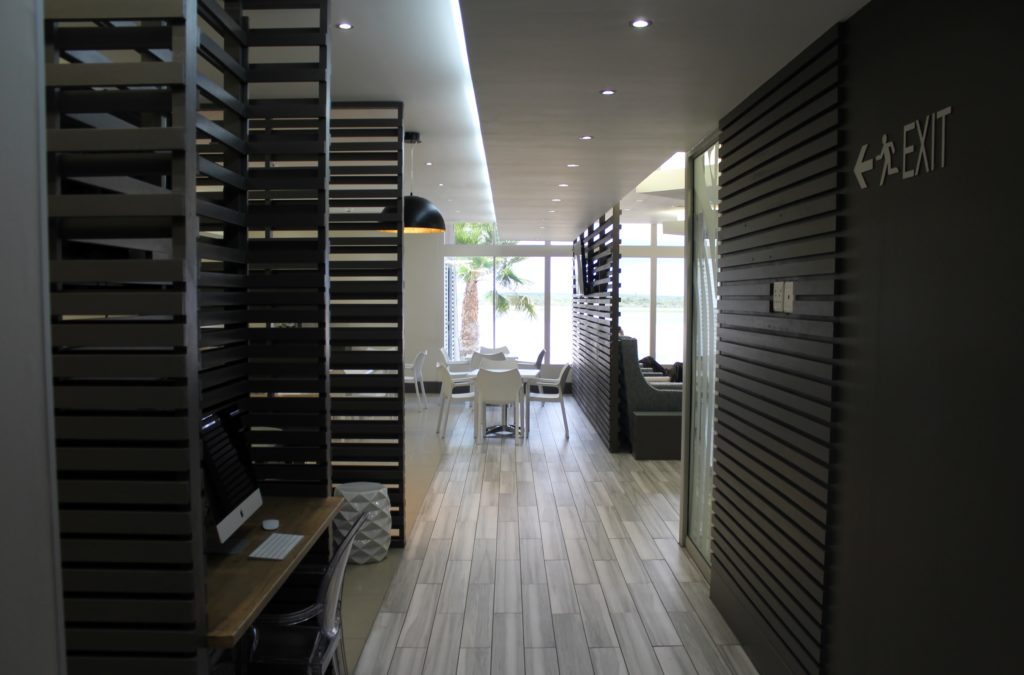 Final impression

This is a surprisingly good, modern and stylish lounge for a small airport like Windhoek. Nice African-inspired interior, great apron view and a reasonable selection of food and drinks.