Departure experience

I checked in online on the Alitalia webpage, which was possible already in the morning the day before departure. The check-in process was fairly straight-forward but it was rather interesting that they asked me to indicate my gender next to my personal details. I thought I already did that during the booking process.
I was able to have the boarding passes sent to my e-mail, but it was not possible to issue a mobile boarding pass to download to my Apple Wallet. I also tried to download the Alitalia app, where it should be possible to do just that, but I just got an error message. Eventually I solved it the old-fashioned way, using the printer at home.
I arrived in Munich on another flight at terminal 2 nearly three hours before the flight to Rome. There is an airside transit bus between terminal 2 and terminal 1 which turned out to be both quicker and easier to use than I expected. It also dropped me off in module D at terminal 1, a short walk from the lounge.
Terminal 1 is the original terminal building at Munich Franz Joseph Strauss airport and it was also the home of Lufthansa until the current terminal 2 opened. It is divided into five different modules, which are essentially five different transit halls with separate security controls, gate areas and shopping areas. There is a long corridor connecting the modules, located on a balcony, so you can move freely between the Schengen modules.
The modules are named A-E with modules D and E used for Schengen flights and modules B and C for non-Schengen flights. Module A seems to be used for both Schengen and non-Schengen.
Alitalia uses the Air France lounge in module D, just like most Skyteam carriers, located on a balcony above the transit hall.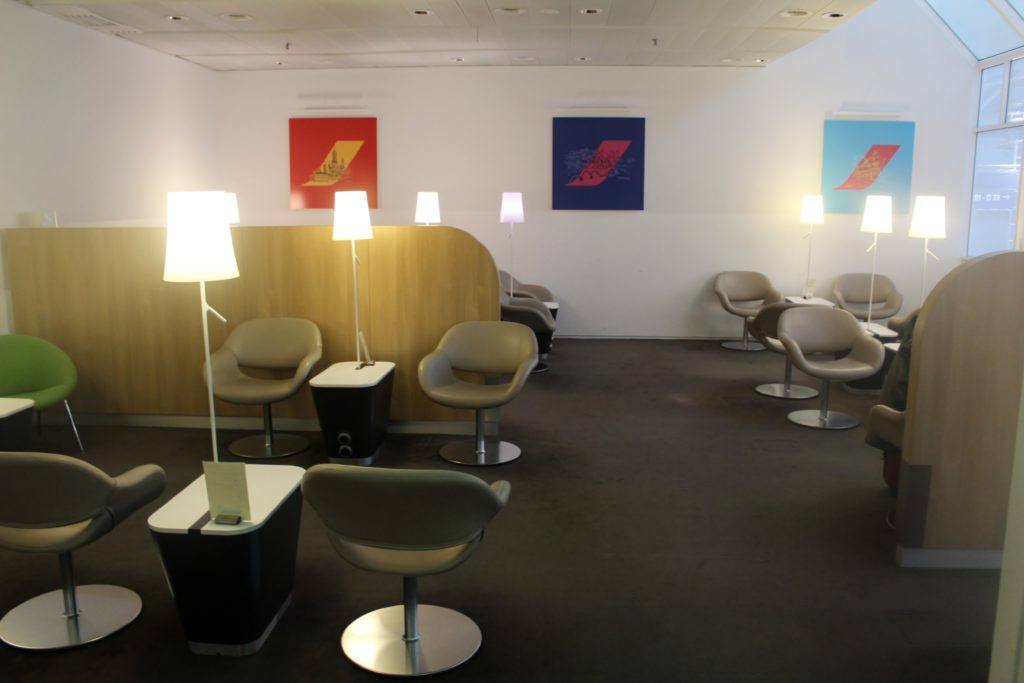 The lounge is fairly pleasant but sparsely furnished with a modern design and the furniture in mostly pastel colours. The selection of food and snacks is reasonable with some hot German food and a selection of snacks. There is also a reasonable selection of both alcoholic and non-alcoholic drinks, including beer, wine and spirits.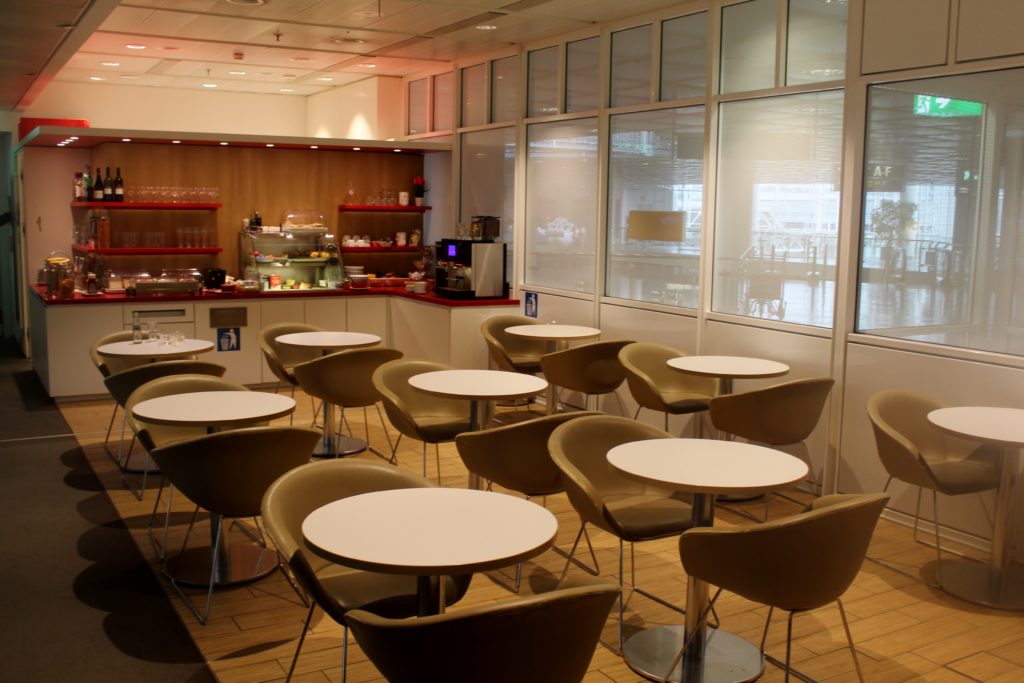 Read the full lounge review here!
Passengers flying to a Schengen destination can also pay to use the Europa Lounge nextdoors, which is also accessible using various credit cards and lounge cards.
The flight
Munich-Rome Fiumicino
Alitalia flight AZ 437
Departure: 10.50
Arrival: 12.25
Business Class
Airbus A319
Seat 02D

I left the lounge 40 minutes before departure, which turned out to be a very good idea. Alitalia uses module A, at the opposite end of the terminal building from the lounge in module D, and it is a lengthy walk, to say the least. It can easily take a good ten minutes to get from the lounge to the gate. If you walk slowly it will take even more than that.
Boarding had already started when I entered module A, with priority boarding offered for Sky Priority passengers, which include business class and Skyteam Elite/Elite Plus. However when I finally arrived at the gate they had already started the general boarding and I simply joined the regular queue.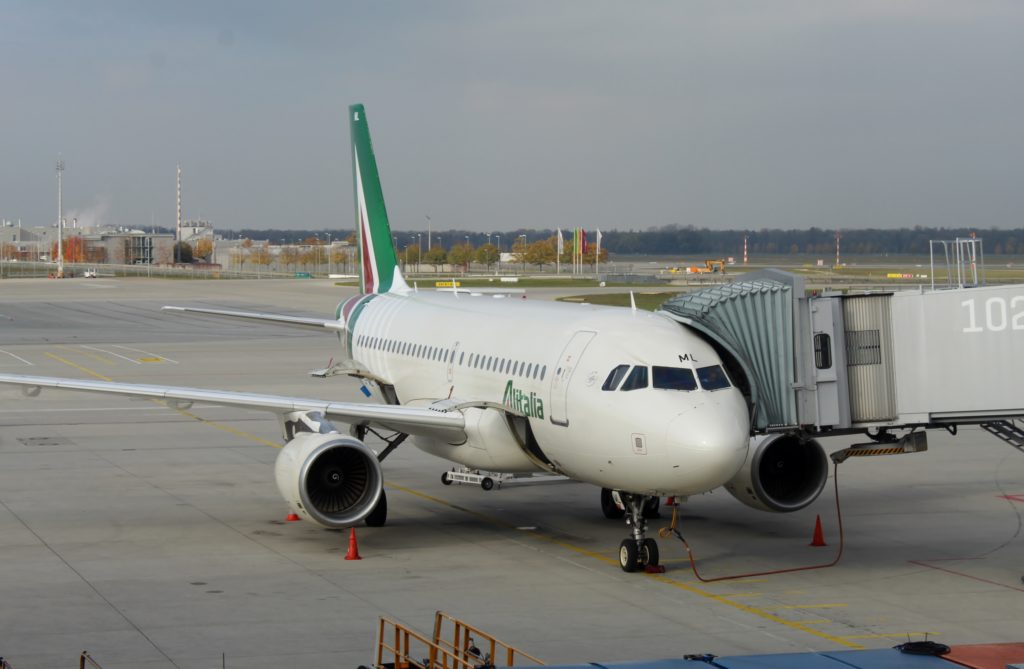 As I had not checked in at the airport (which meant not having passed a manned check-in desk) they asked to see my passport or ID at the gate. At the same time I told the gate agent about the rather exhausting walk from the lounge and she replied "yeah, we do not really recommend passengers to go there".
I can definitely understand why since it would take 20 minutes just to get there and back, but unfortunately the alternative would be no lounge since there is no lounge in module A. Modules B and C are non-Schengen areas. In my case it did not matter since the transfer bus dropped me off in module D, so I would have had to use that same long corridor anyway to get to the gate.
First impression

An Airbus A319 was used for the flight to Rome with three rows assigned to business class. We were only two passengers in front of the curtain, a middle-aged man seated in 01D and me in 02D. With a rather spacious cabin to ourselves we both later moved to other seats. He took a window seat on the opposite side of the aisle and I moved to the window seat 02F.
Overall the cabin gave a good first impression with the seats in dark blue and with design details and the headrests in yellow.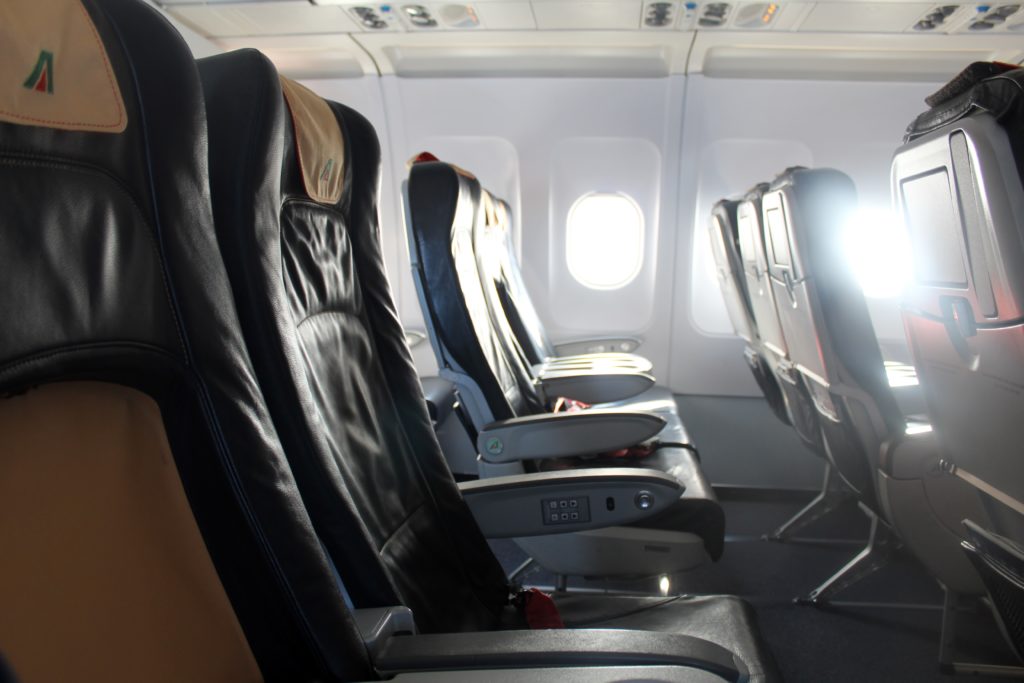 There is also a wooden wall between the galley and the first row with the signature Alitalia logo.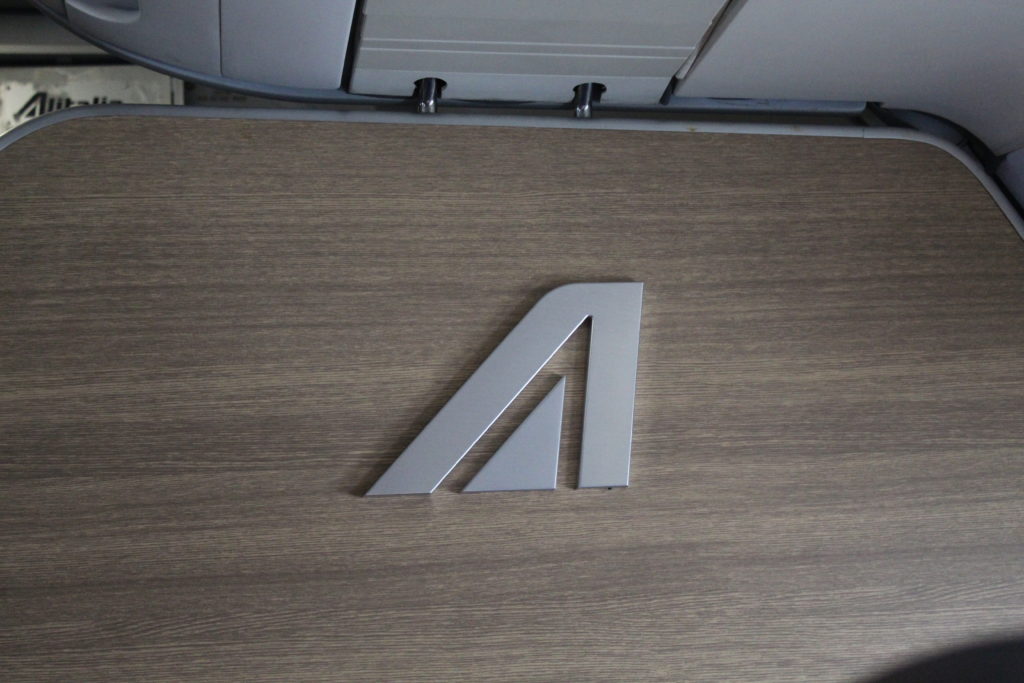 No newspapers or magazines were offered before departure and there was no pre-departure drink. In fact the purser did not take much notice of us sitting in business class.
Boarding was completed well ahead of our scheduled departure time at 10.50 am and we took off just a few minutes afterwards with a flight time of one hour and ten minutes to Rome. The initial climb provided a terrific view of Bavaria and later of the Alps.
Seat and cabin

There were three rows of business class with blocked middle seats, which meant a 2-2 configuration and 12 seats in total. This is very much standard configuration for intra-European flights. There were also cocktail tables placed above the middle seats, to give more storage space and space for drinks.
Overall the Airbus A319 was in a good condition.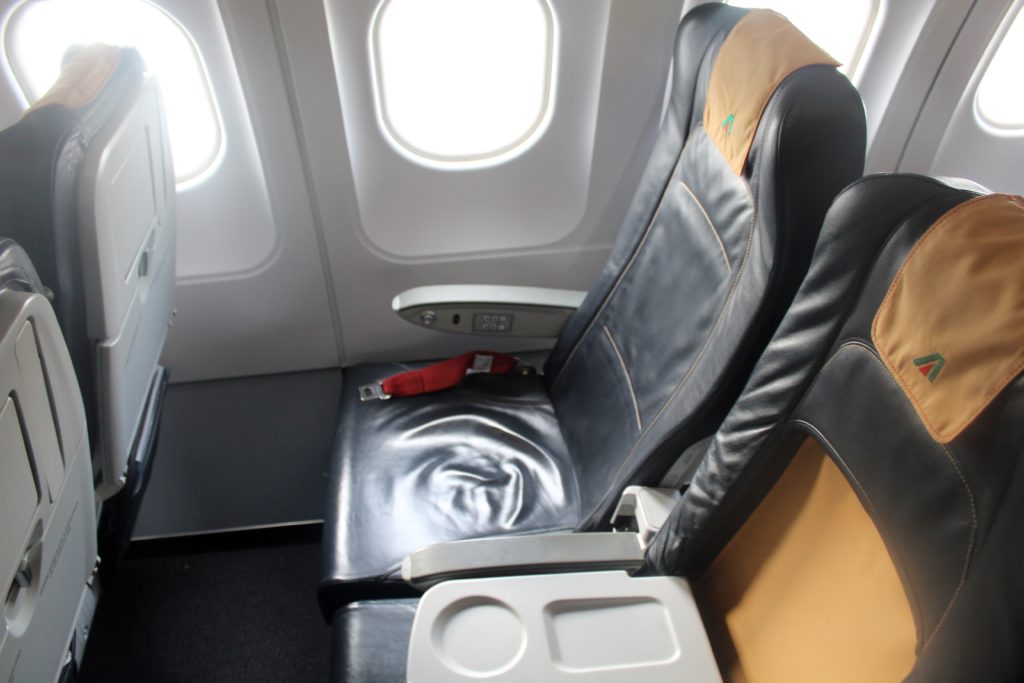 Food and drinks

It took a long time before the inflight service started but about ten minutes into the flight a wonderful smell of fresh pasta entered the business class cabin. It was a really terrific smell and it certainly made me rather hungry. Also it made me forget the less than perfect start of my business class experience as I was eagerly anticipating a tasty lunch.
Eventually, after 10-15 more minutes, the curtain to the galley opened and the lunch was served by the purser.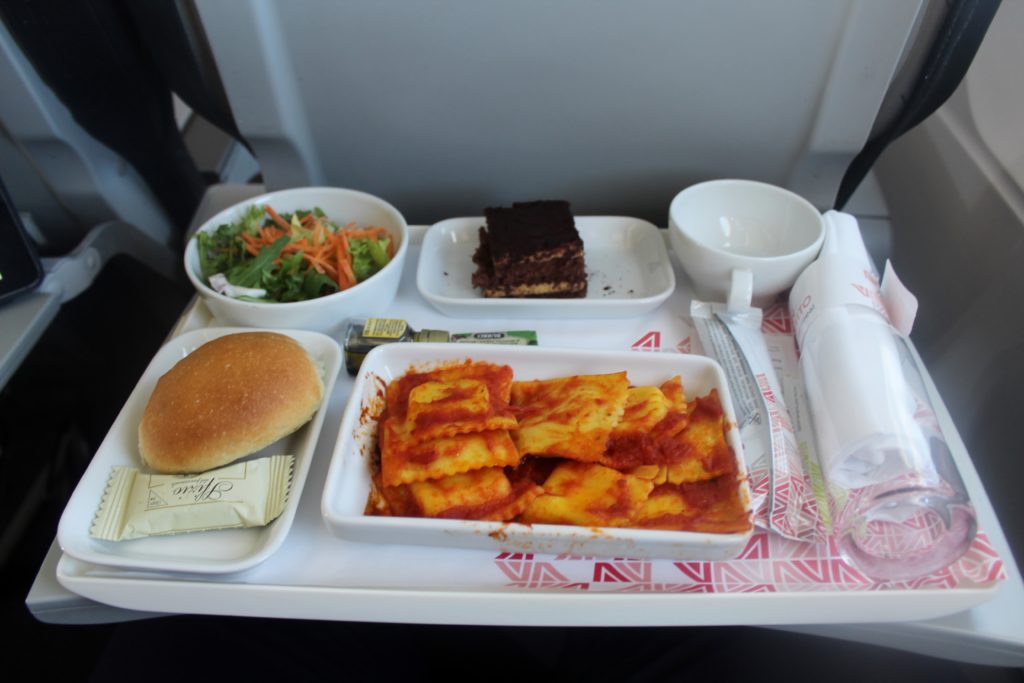 The lunch consisted of a very tasty ravioli pasta, a bowl with salad and a bread roll with butter. For dessert there was a tasty chocolate mousse cake and also a small chocolate praline. Overall the presentation was rather elegant.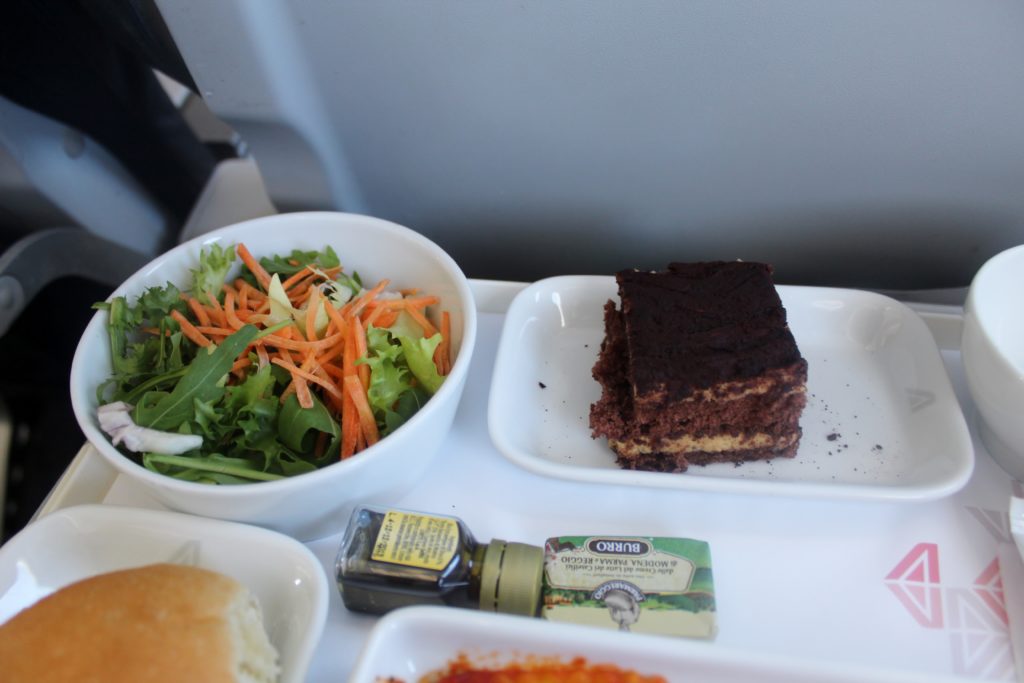 I asked for a glass of white wine to drink, which was served from a large bottle. But more surprisingly the white wine was actually properly chilled, the temperature of the wine was perfect, which is certainly not always the case on many airlines, especially on shorthaul flights.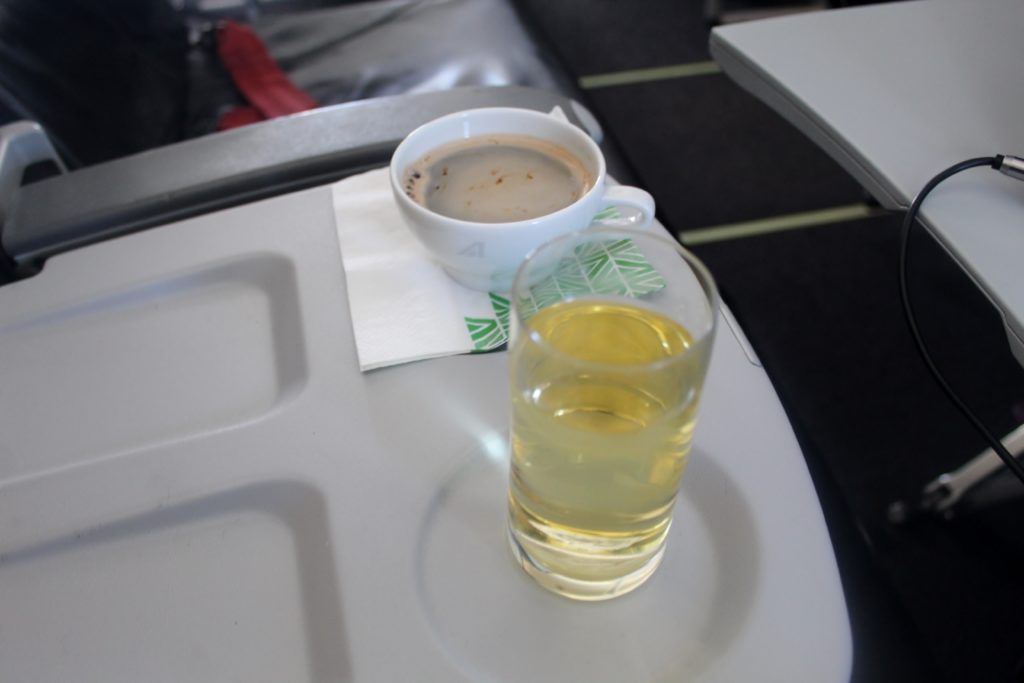 The meal tray was removed and I asked for a cup of coffee and a refill of the white wine. I also took the opportunity to give my complements about the white wine and the purser seemed to appreciate my comment. In fact she seemed delighted and came back with the bottle to show it to me at the seat and also told me it was from Umbria, the same region she came from herself.
From that moment the service level and the level of attention changed completely and the purser went from being rather stiff and uninterested during the boarding process to proactively offering me more refills, with a large smile. I was even offered a refill after the seatbelt sign had been switched on.
Sometimes a nice comment and some interest in the inflight service and the onboard product can help a lot.
The service

The purser was in charge of the service in business class and except for her role as purser onboard, i.e. as a team leader for the rest of the cabin crew, she spent all her time working in the business class cabin.
As mentioned the first 30 minutes onboard left a lot to be desired. A pre-departure drink would have been nice, or at least a post-departure drink while waiting for the lunch to be served, which took some time. Even with only two passengers in business class the purser did not come to greet us or welcome us onboard and there was no offer of anything really. But the service got much better later during the flight.
Arrival experience

We landed 15 minutes early at Rome Leonardo da Vinci airport, which was good news as I was planning to do a bit of lounge hopping during my one hour and 35 minutes at the airport.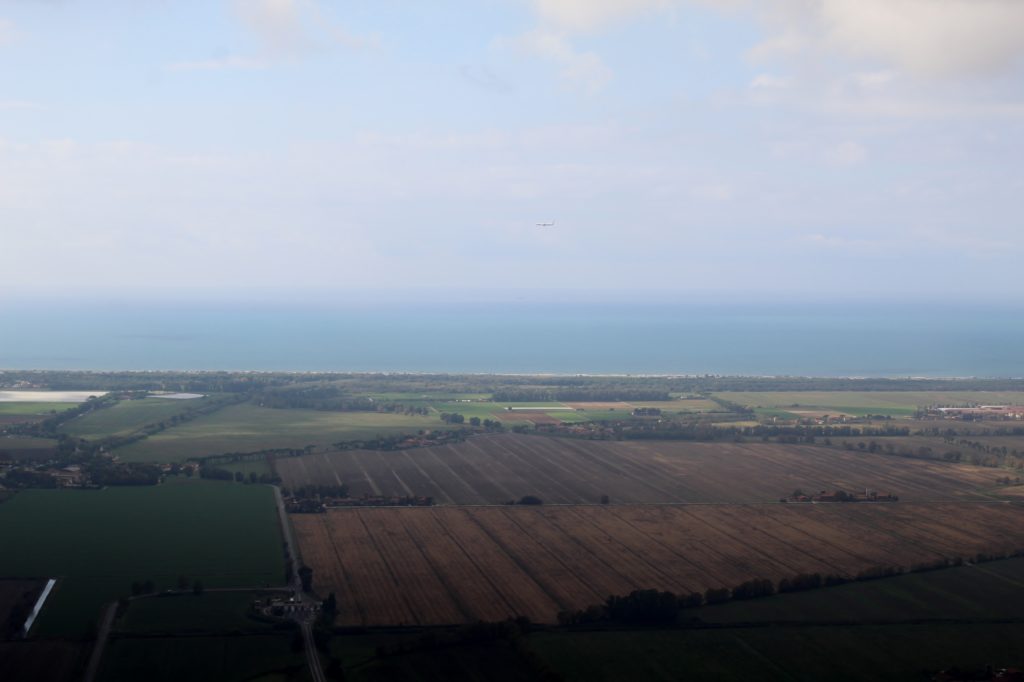 Unfortunately we parked at a remote stand and were taken to the terminal building by bus, which obviously took some time. But on the positive side both the front door and the back door were used, which speeded up the process a bit.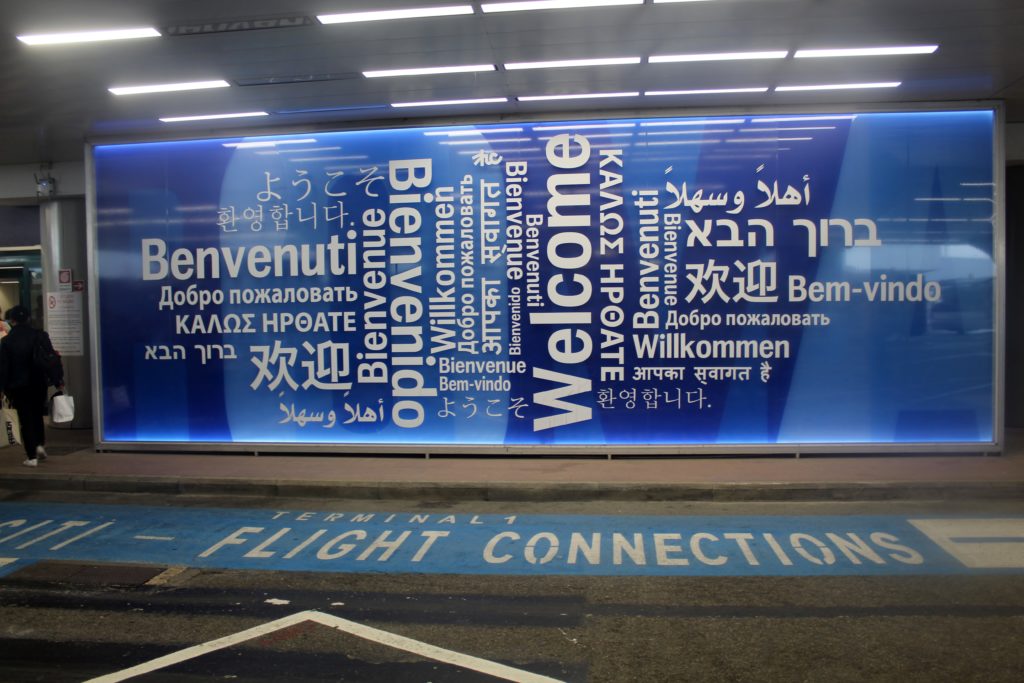 Final impression

For a flight of just over an hour the business class service was impressive. Full hot pasta lunch with salad, bread and dessert and a tasty white wine. The service was far from perfect from the start but improved significantly later during the flight.