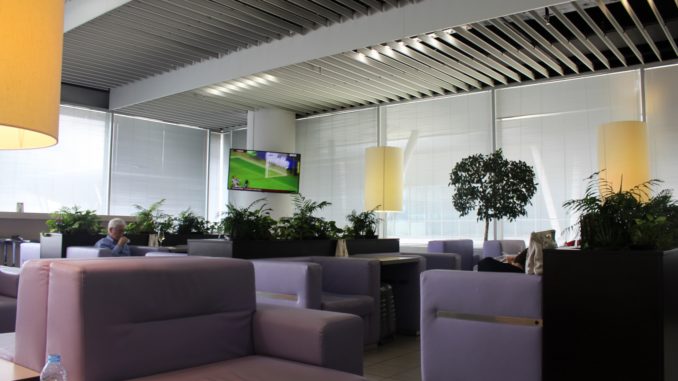 Where is it?

The Pliska Lounge is located in the international terminal, terminal 2, in the transit hall. After security control, make a right turn and you will find the lounge on the right hand side after the shopping area.
The Pliska Lounge is run by the same company as the Preslav Lounge, also located airside in terminal 2. Passengers who have access to the Pliska Lounge also have access to the Preslav Lounge as they have exactly the same registration system. The Preslav Lounge is larger and less crowded as it is harder to find.
How do I get in?

The lounge is used by a variety of airlines such as Aeroflot, Alitalia, TAROM, British Airways and Air France.
It is also possible to enter with various cards such as Priority Pass, Diners Club and Dragonpass.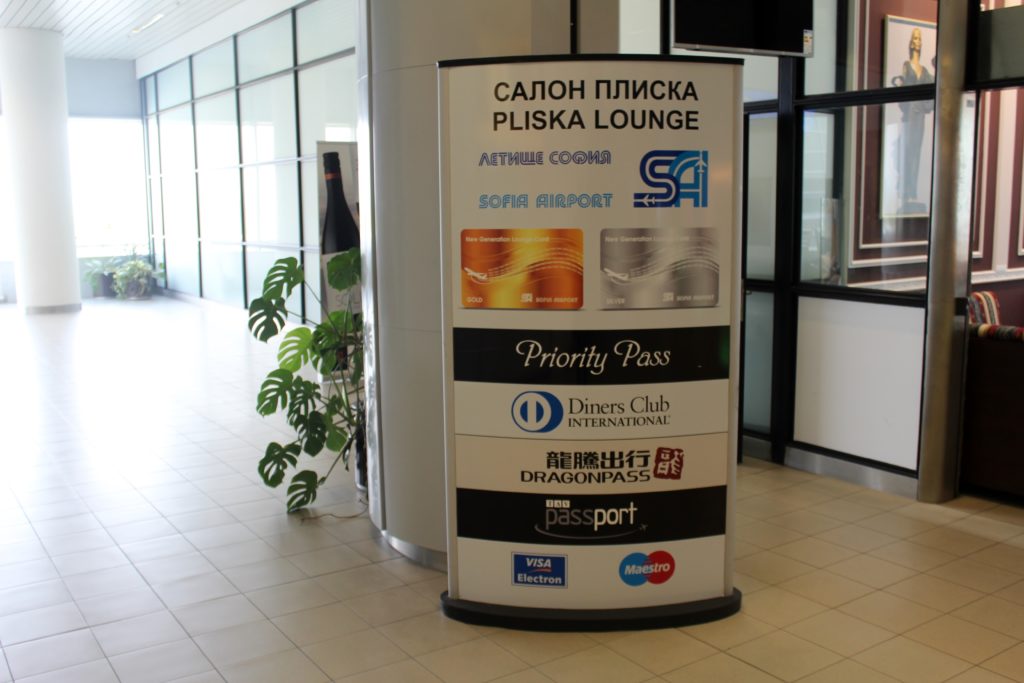 What's it like?

The lounge is very small with seating for no more than 30-40 guests. The lounge is surprisingly stylish though with a modern interior with purple armchairs and sofas and plenty of plants and decoration lamps.
Food and drinks

There is a small self-service buffet right behind the reception desk.
The food selection includes sandwiches, mini pizzas, miniature desserts, cakes, cookies, nuts and crisps. There is also yoghurt and some fresh fruits. No hot food is available though.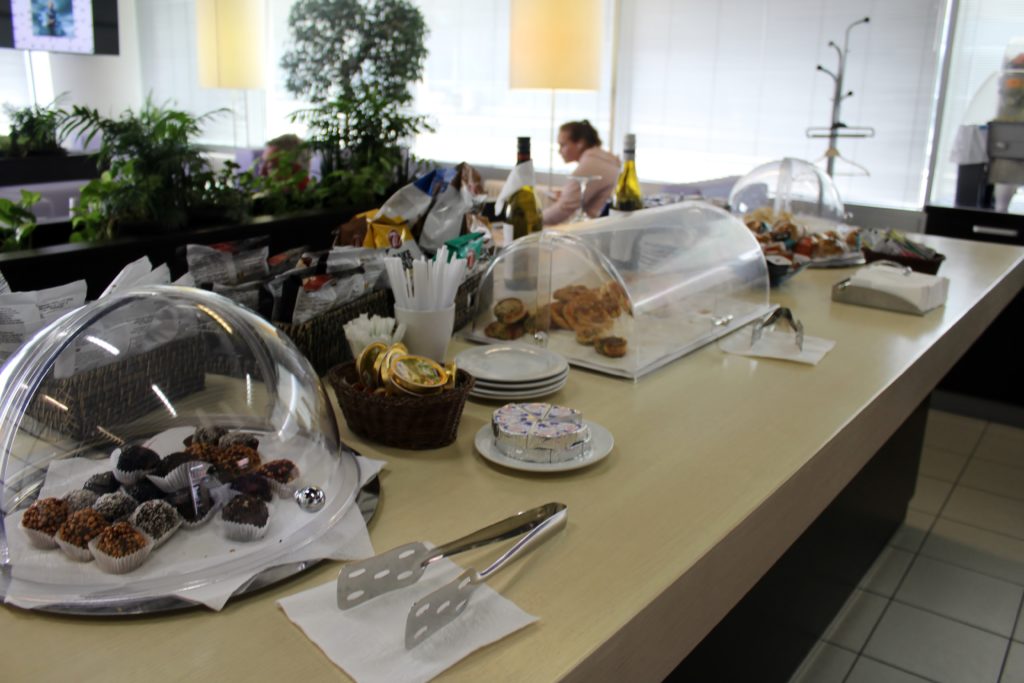 The drinks selection includes Bulgarian red and white wine, beer, a standard selection of spirits, coffee, tea and soft drinks. There is also a juice machine making freshly-squeezed orange juice.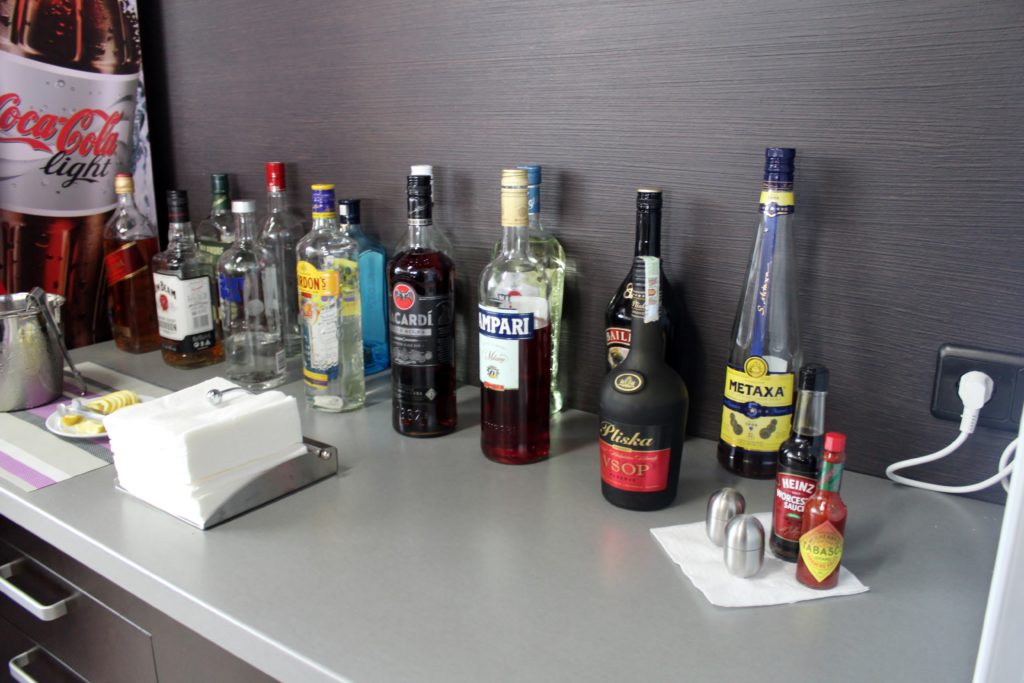 Facilities

There is a TV in the lounge and a standard selection of newspapers. Free wireless internet is also available.
There are no restrooms in the lounge but the nearest ones are right outside.
Final impression

A small lounge with a surprisingly modern interior and a reasonable selection of snacks and drinks.