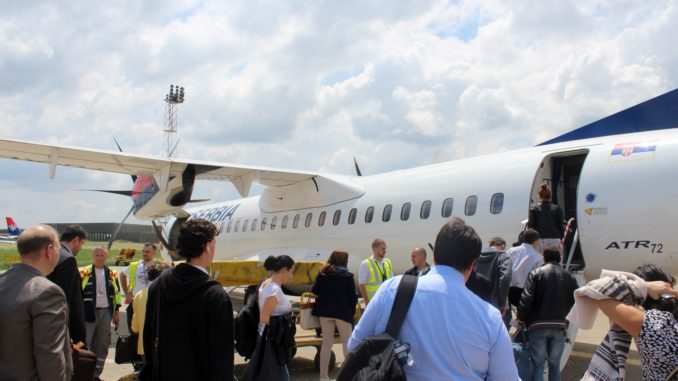 Departure experience

Transiting at Belgrade Nikola Tesla airport is very straight-forward. The terminal is small and compact, it is easy to find your way around and security takes place at the gate for all passengers, so there is no central transfer security control to queue up for upon arrival, you enter straight inside the transit hall.
Even though I only had 45 minutes between the two flights there was plenty of time to make the connection. I had already received a boarding pass for the flight to Sofia at the departure airport, so once inside the terminal I could head straight for the next gate.
There was no time to visit a lounge though although Air Serbia runs a rather good Premium Lounge with à la carte dining and there is also a third-party lounge and pay-in lounge called Business Club, which is not bad either.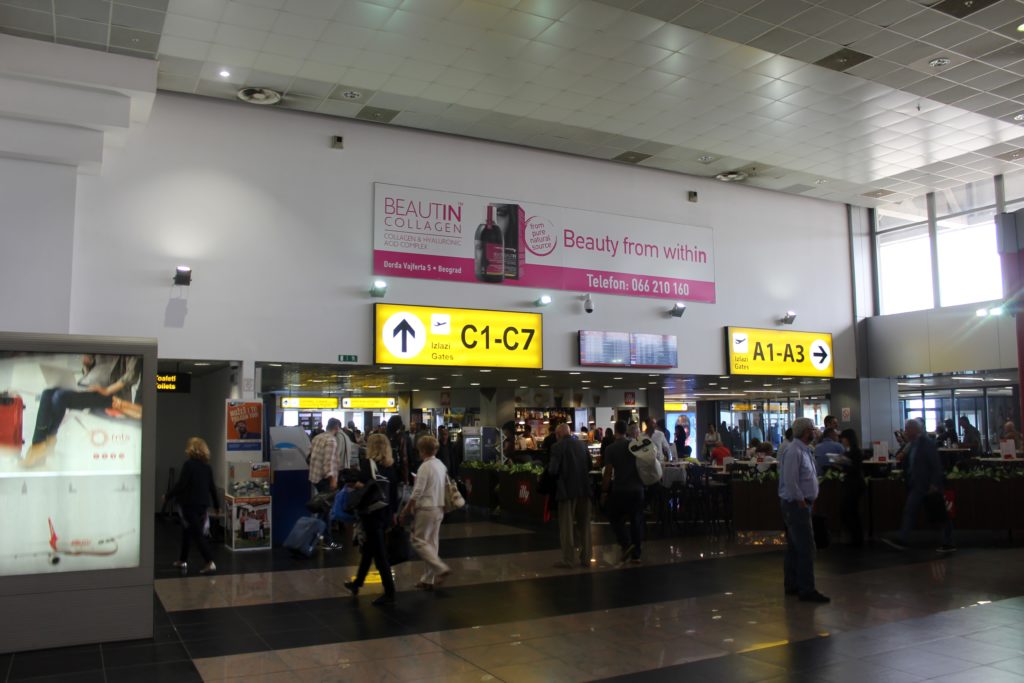 The flight
Belgrade-Sofia
Air Serbia flight JU 122
Departure: 13.20
Arrival: 15.30
Economy Class
ATR-72
Seat 16D

The security control was thorough but still fairly efficient. Boarding had already started as I reached the gate area and as the aircraft was operated by an ATR-72, parked at a remote stand, we were taken to the aircraft by bus.
As we drove along the apron I could spot the new Air Serbia Airbus A330 used for their only longhaul service to New York.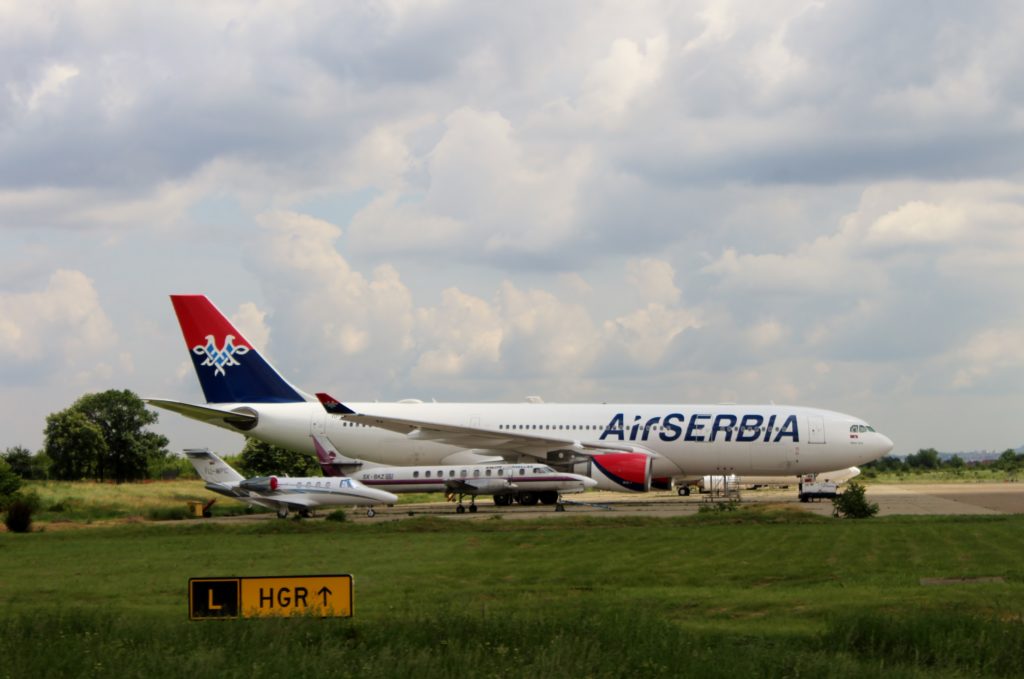 First impression

The interesting thing about an ATR-72 is that the entrance is at the back of the aircraft and most frequent travellers thus prefer a high row number rather than a low to be able to get off quickly at the destination.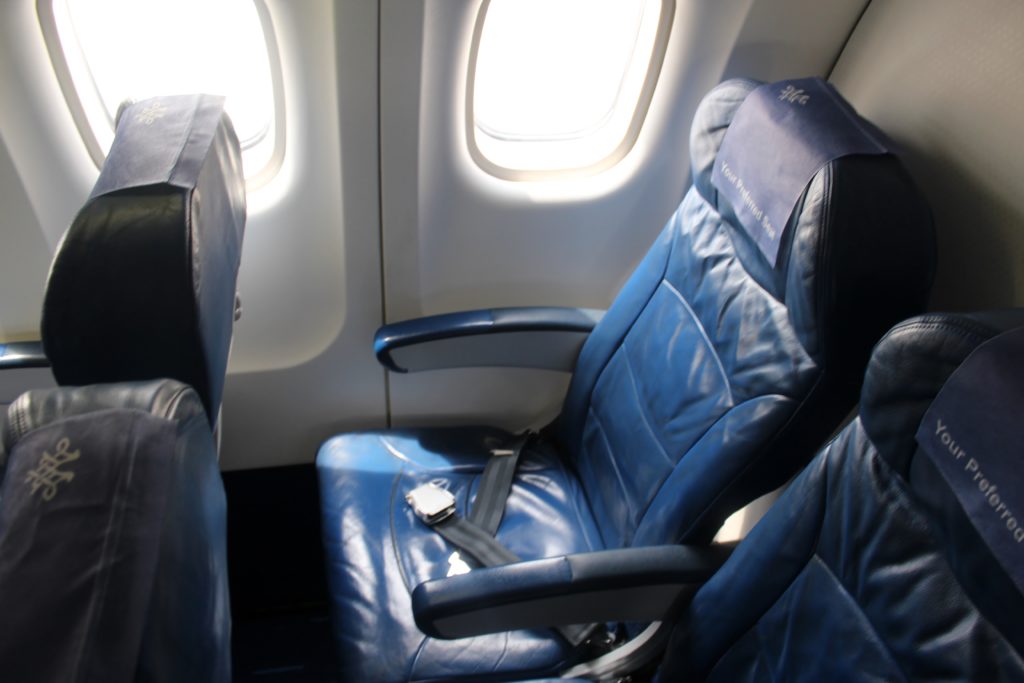 Business class is usually also located at the back, behind economy class, although it seems like Air Serbia does not operate a business class cabin on these shorter flights operated by a regional aircraft like the ATR. However they do have a 'Preferred section' also on the ATR, just by the entrance at the very back of the cabin, and I was lucky to be seated in one of these seats on row 16. These are usually available to top-tier frequent flyers and passengers with full-fare tickets.
Punctual pushback with with an expected flight time of 45 minutes to Sofia.
Seat and cabin

2-2 seating in the entire cabin with large and very comfortable blue leather seats. Certainly not a bad comfort for a short flight on a regional aircraft. I was seated in the Preferred section in row 16 and had the aisle seat 16D, although I could later move to the window seat as it was free.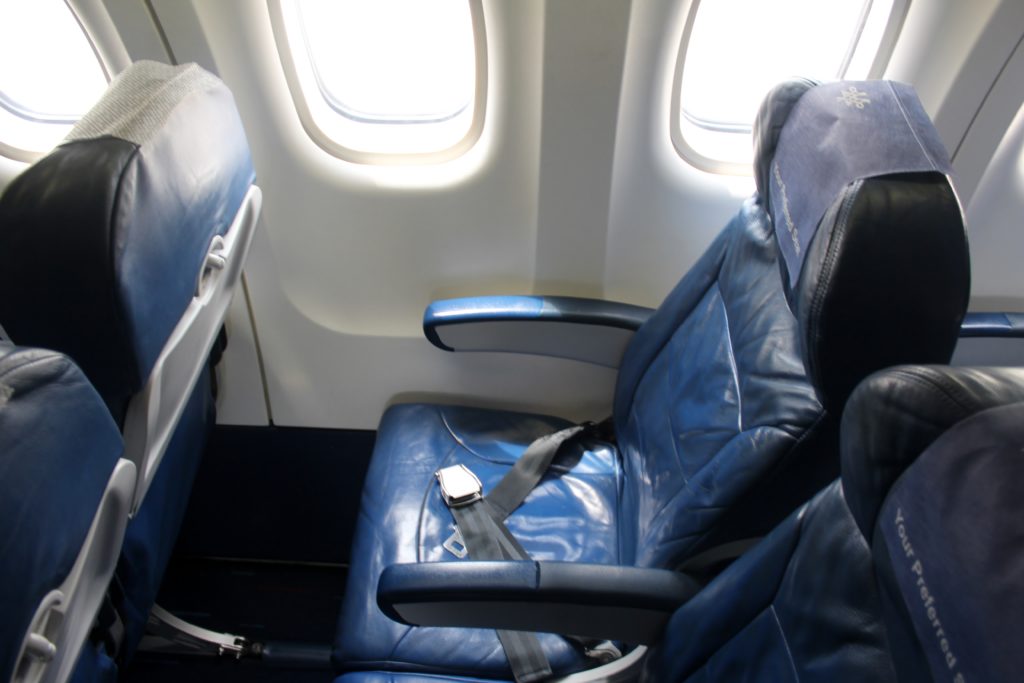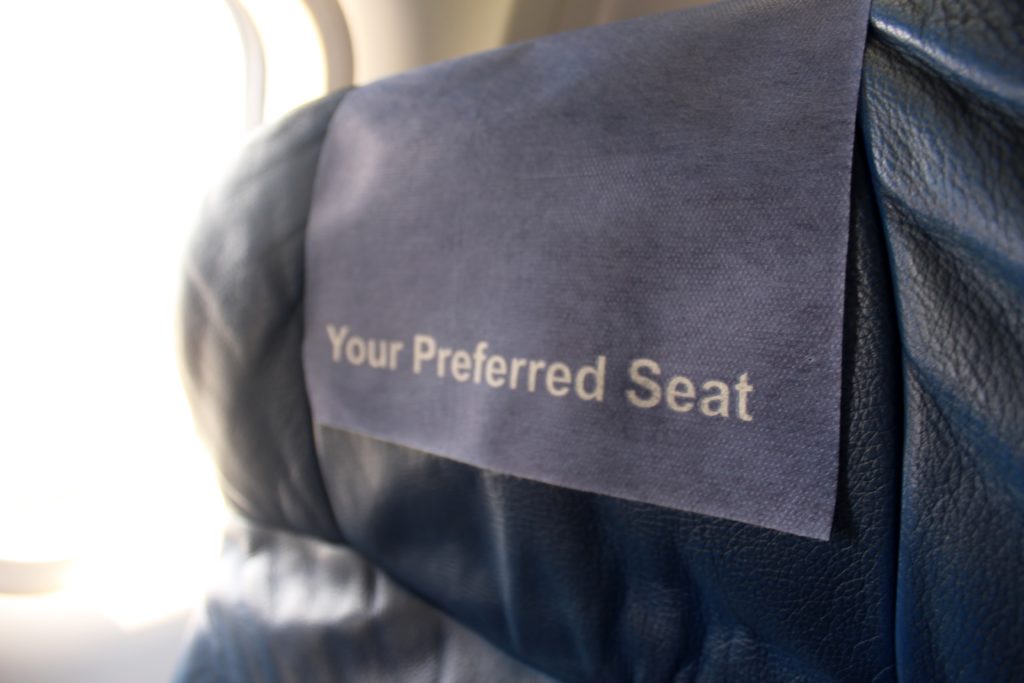 Food and drinks

A snacks service was offered during the flight with some cookies and a bottle of water as standard offer. It was also possible to order soft drinks, coffee and tea free of charge but there were no alcoholic beverages onboard and no buy-onboard menu with the option to buy for example sandwiches and other snacks. But for a flight of 45 minutes it was no big deal.
The service

Two flight attendants worked in the cabin. The service was fairly standard, no more no less. The service is usually a bit more attentive on Air Serbia, but of course it was only a short flight.
Arrival experience

We landed a few minutes early at Sofia airport. Just like in Belgrade we were directed to a remote stand and taken to the terminal by bus. They have e-passport gates in the immigration hall in Sofia which makes the passage very easy for passengers with an EU-passport.
Final impression

Very comfortable blue leather seats on the ATR-72, not bad for a smaller regional aircraft. Snacks and drinks free of charge, which is always appreciated.