Where is it?

The Monteverdi Lounge is located airside in the Schengen transit hall. It is located in Satellite South close to the A-gates. The lounge and the reception are located on the upper floor, one floor above the gate and shopping area, and can be reached using the escalators.
How do I get in?

The lounge is used by virtually all full-service airlines flying to Schengen destinations which are not part of the Lufthansa Group (and in most cases Star Alliance). Among the airlines using the lounge are Alitalia, Iberia, Finnair, Air Malta and Czech Airlines.
What's it like?

The lounge is fairly spacious with several seating areas and with the reception desk in one of the corners, however as the lounge is completely windowless it is fairly dark.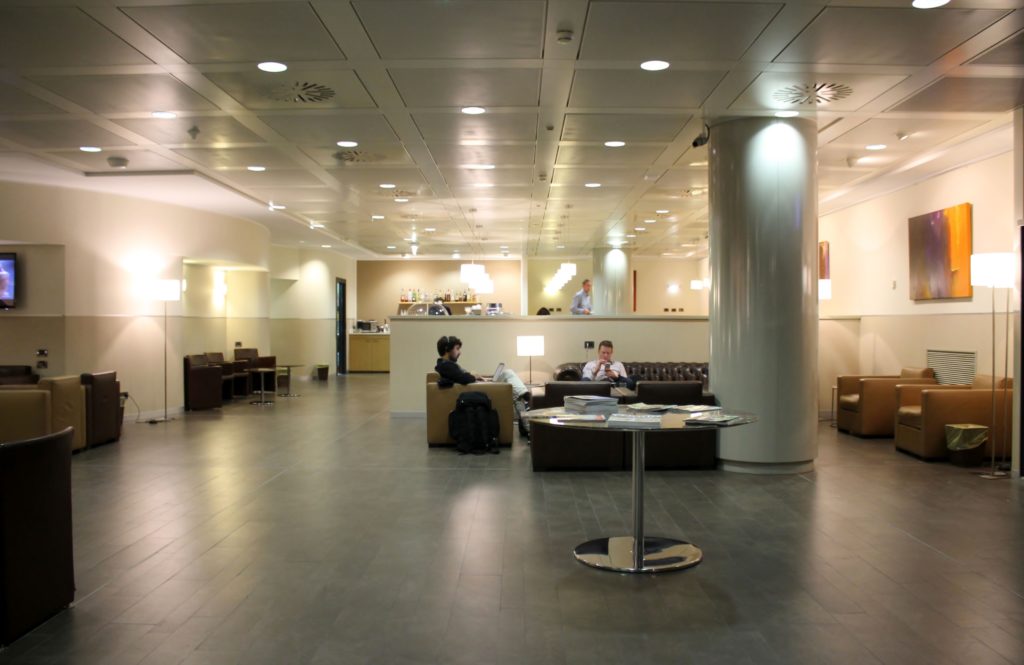 The different seating areas have sofas and armchairs in beige, brown and black and are fairly comfortable. As the lounge is used by a large number of passengers, and in order to create a good passenger flow, there are separate entrances and exits.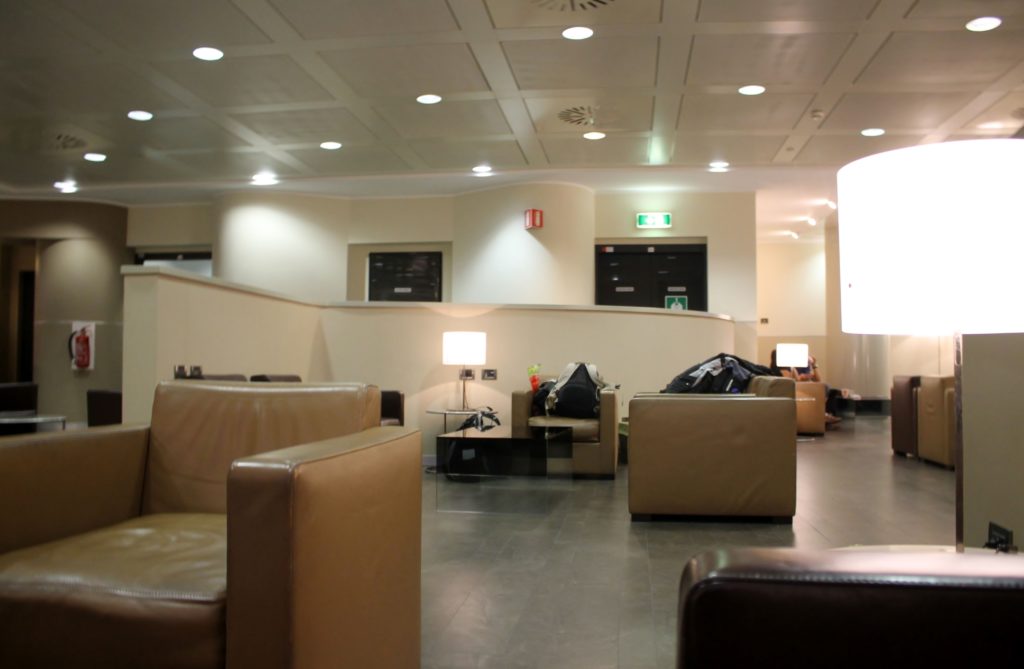 Food and drinks

There is a fairly spacious self-service buffet area with food and drinks.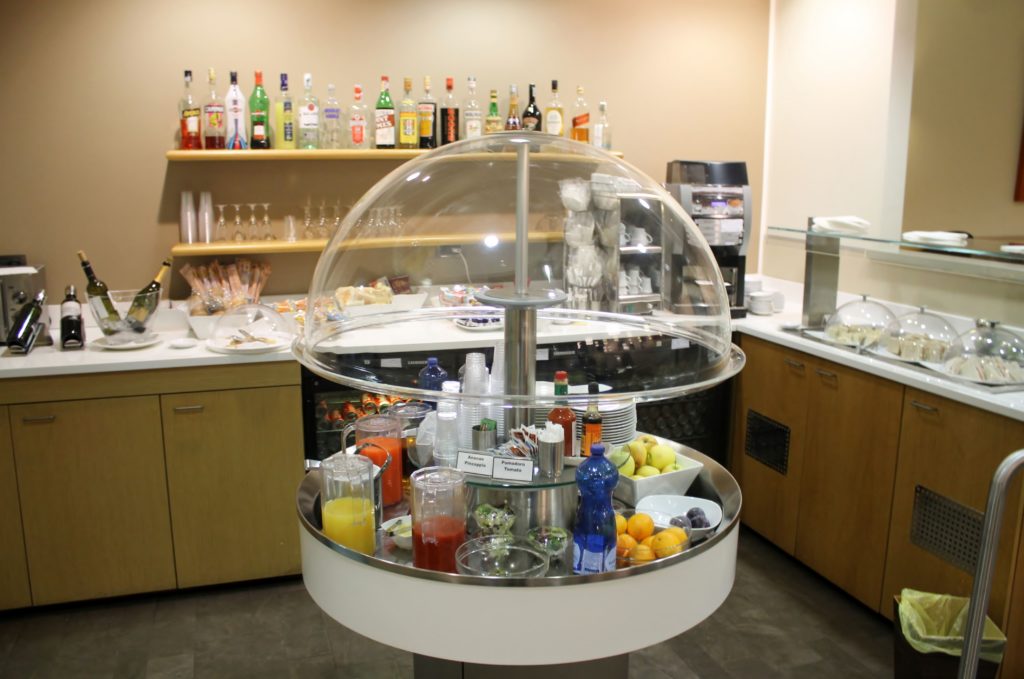 There are some salads, finger sandwiches, yoghurt, pastries, cakes, cocktail snacks and fresh fruits, but no hot food.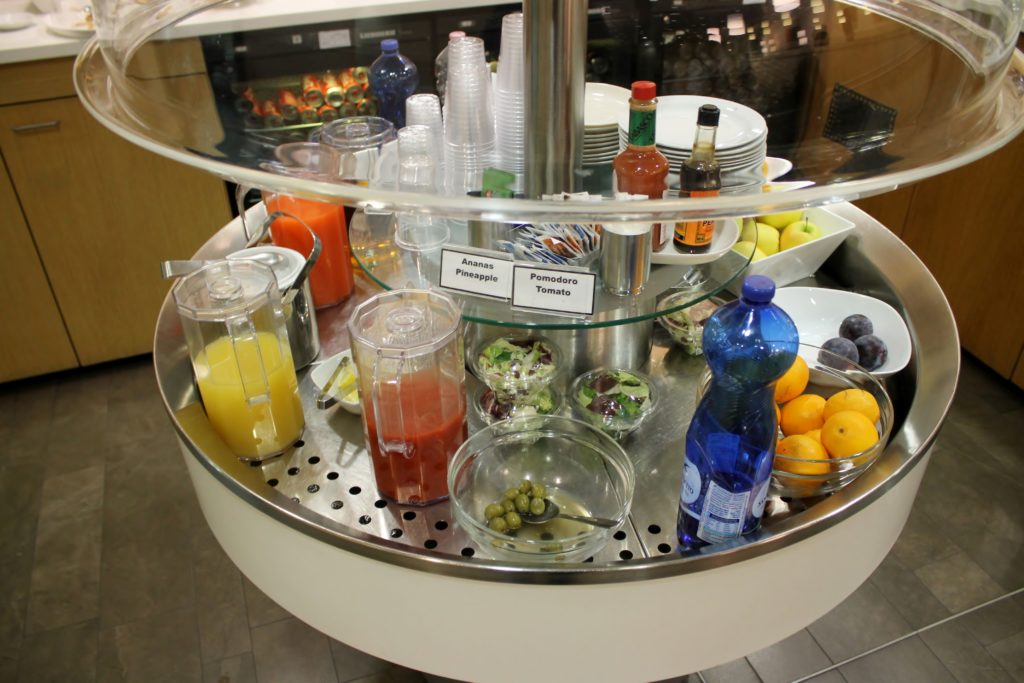 The drinks selection is fairly extensive with different Italian wines, including sparkling wine (Prosecco), different beers, a wide selection of spirits, a good selection of juices, sodas, and of course a coffee machine.
Facilities

Newspapers and magazines are available next to the reception desk. There is free wireless internet available.
Restrooms are located inside the lounge and there are also showers, subject to payment.
Final impression

A rather dark and uninspiring lounge but with a fairly good selection of drinks and snacks.