My first visit to the LOT Elite Club Lounge at Warsaw Chopin airport, a separate area inside the LOT Business Lounge accessible to Miles & More Senator and HON Circle members, Star Alliance Gold passengers and travellers in LOT longhaul business class.
Although the lounge is tiny the selection of food and drinks is terrific, definitely among the best in Europe. And the drinks selection is definitely not bad either with champagne for self service and the same wines served in LOT longhaul business class, which are definitely above standard for a business lounge or even gold card lounge. Very nice.
The food offerings are fully described on a menu card in the buffet area. Apparently there is still lunch on offer at 4 pm, but I guess there is little difference between the lunch and dinner offerings, if any.
To start with a wonderful selection of cold cuts, salads, sandwiches, cheeses and desserts are available in a fridge. Perfect if you want to have something cold or light to eat, or perhaps as a starter.
And there is a decent selection of hot food as well in the buffet area.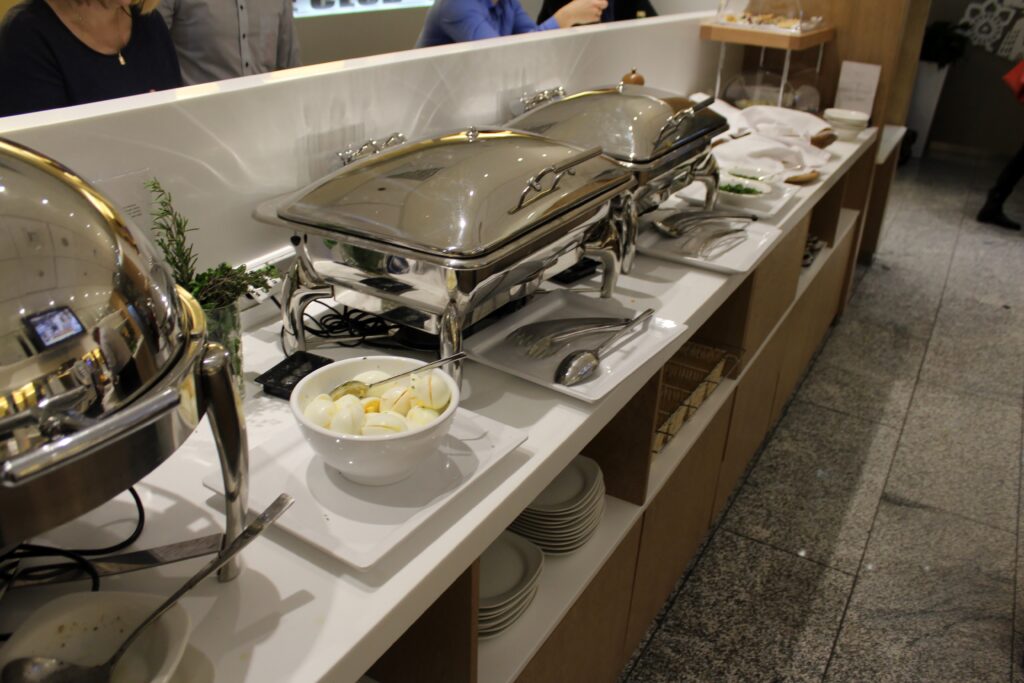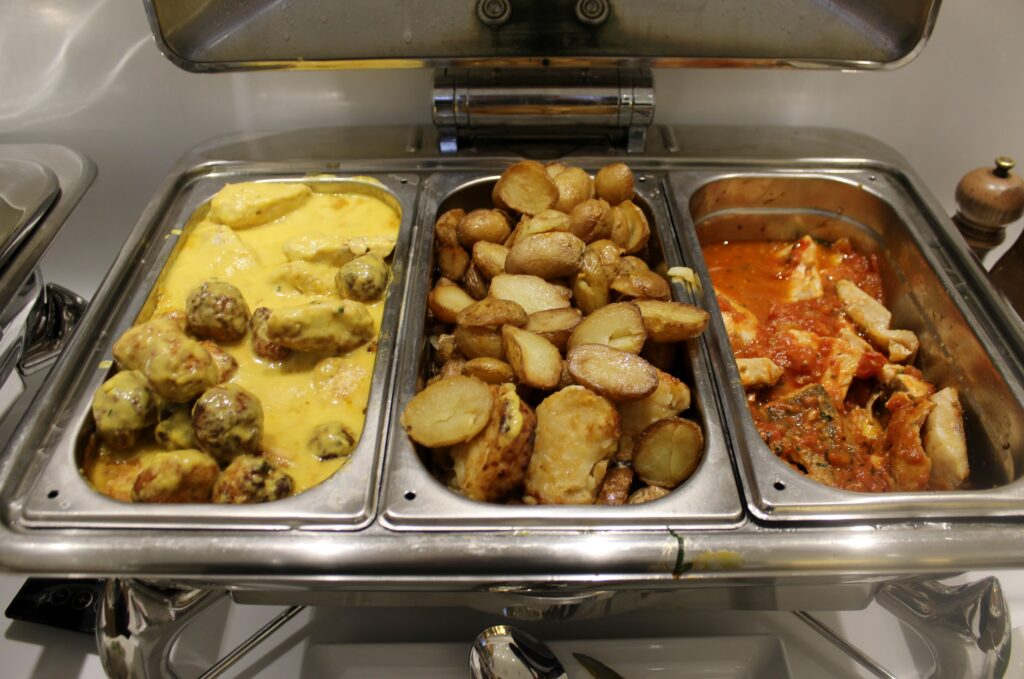 And finally, here is the selection of drinks at the self-service bar. Free-flowing Nicolas Feuillatte and some rather good wines, all available for self service. The selection of spirits is much more standard, but they do have some nice Polish liqueurs, if you would like something tasty with the coffee.
The LOT Elite Club Lounge is a great little lounge. This was my first visit and I was very positively surprised. Many people probably do not even know it exists. They will not mention it when you register at the main reception in the LOT Business Lounge, even if you have a gold card. There are no signs for it, showing the directions, and the door to the Elite Club Lounge is rather well hidden in one of the self-service buffet areas. But it is definitely worth a visit and I will happily come back again in the future.