The new SAS Gold Lounge at Oslo Gardermoen opened in July 2015 with partly a new location, more space and a completely new design. The Gold Lounge, accessible to EuroBonus Gold and Diamond and Star Alliance Gold, is still located inside the regular business lounge (nowadays called just 'SAS Lounge' as there is no longer a business class cabin within Europe) but it is now located to the left after entering the lounge with windows facing the check-in hall rather than to the right facing the transit hall, as was the case earlier.
Here are some photos.
There is still no one checking who actually enters the gold lounge and whether these passengers really have a gold card but this may be changed in the future.
The old lounge was 354 sqm in size, this area has now been expanded with a further 237 sqm giving a total area of 591 sqm. The design is completely new and feels far more modern compared to the old design.
The furniture are mostly new with a mix of sofas, armchairs and the signature SAS gold lounge armchairs in black leather, which are slightly larger than the regular ones.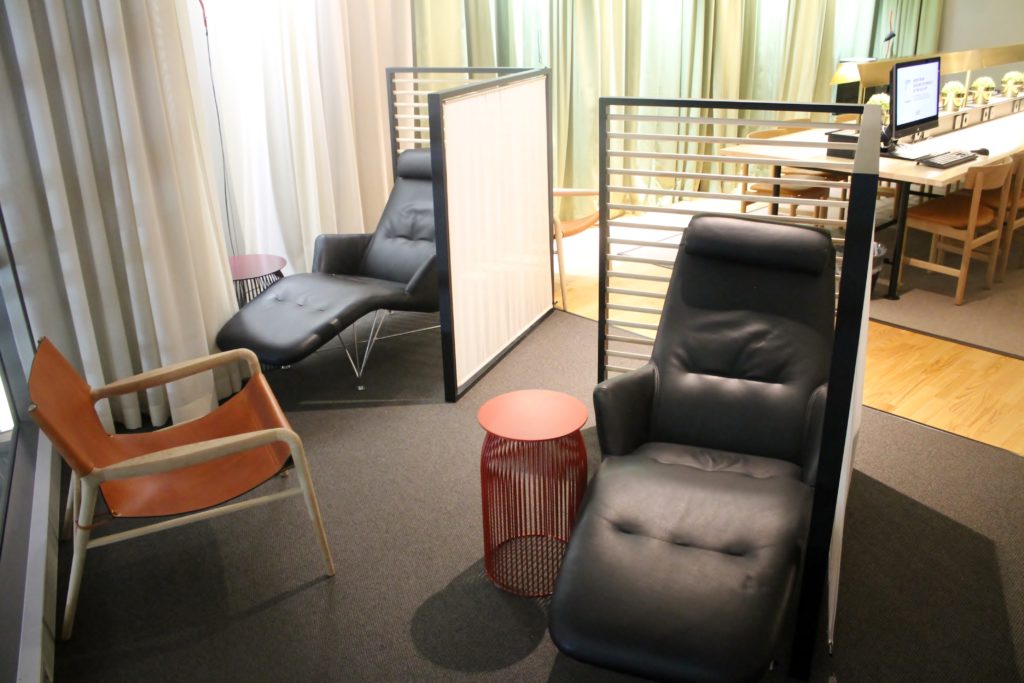 The lounge also has the new relax area by the windows overlooking the domestic transit hall where it is possible to have some rest or take a nap between flights.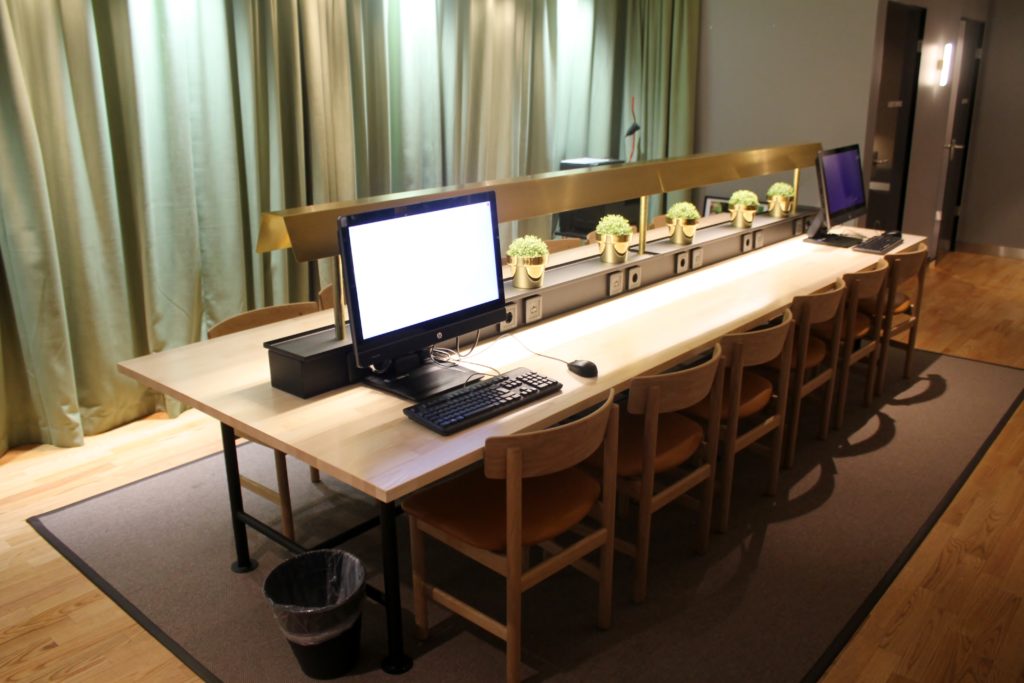 There is also a business centre with internet computers and and a second area with workstations for passengers bringing their own laptops.
The new buffet area also has a new design and is significantly larger than the buffet in the old lounge. The design is very stylish with no less than three different buffets, one area used for the cold buffet, a second one for soup and bread rolls and a third one for drinks, coffee and desserts.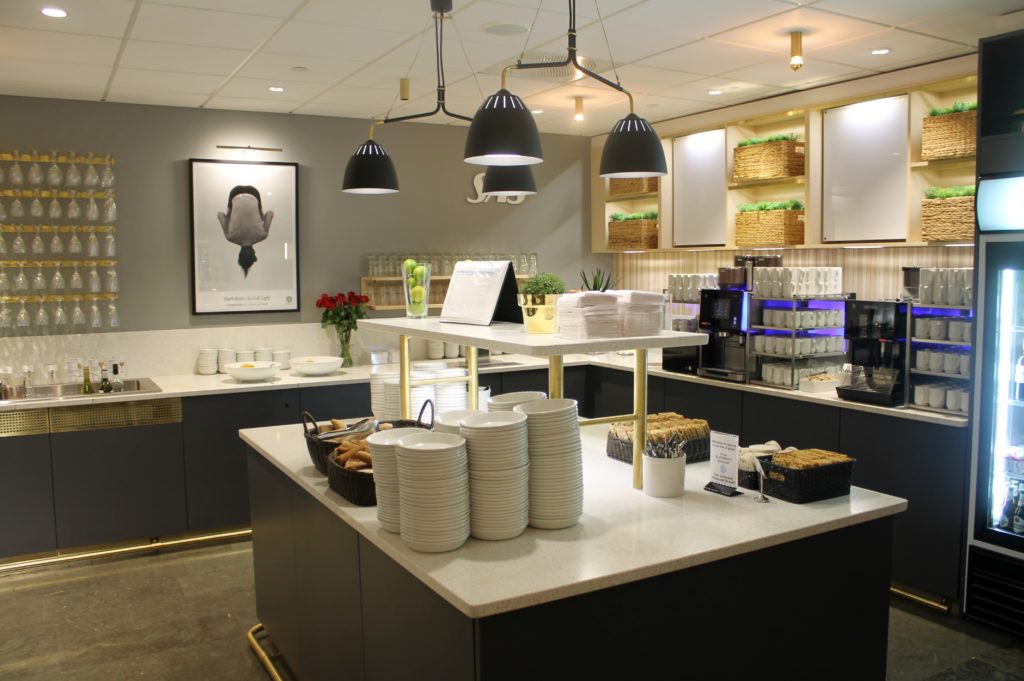 There are restrooms in the Gold lounge with one section for men and another for women but there are no showers.
There is a service desk in the lounge where passengers can get assistance with check-in, upgrades and rebookings but it is located in the regular lounge to the right of the entrance.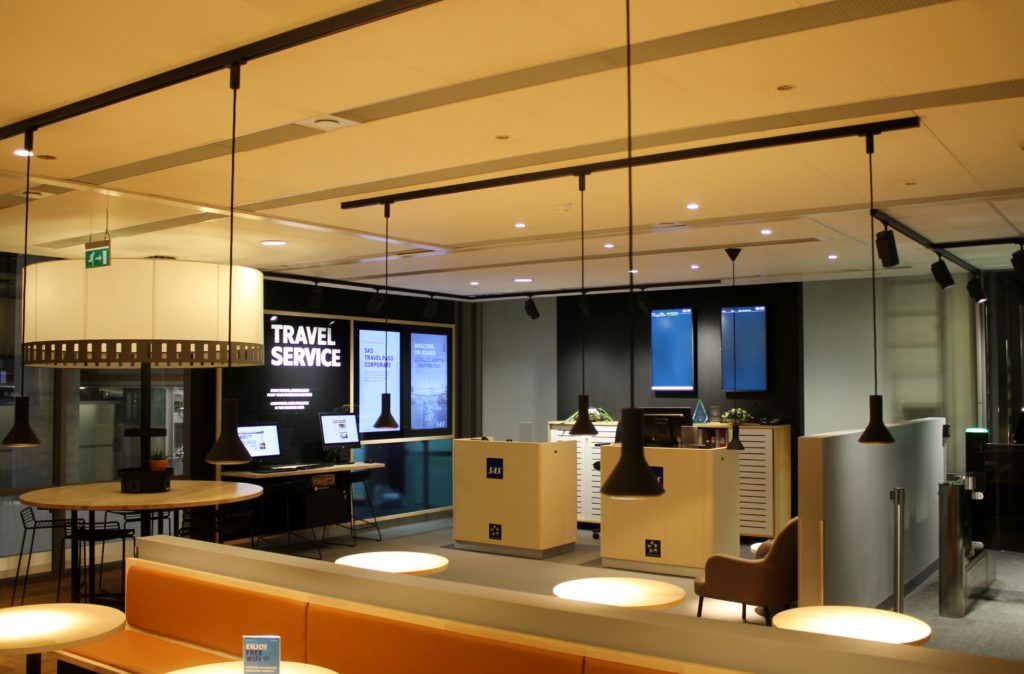 There is also a play area for children in the lounge with games and toys but it is also located in the regular lounge.