In June SAS finally opened its new domestic lounge at Oslo Gardermoen airport. This is a facility many frequent travellers have asked for and waited for. Norway is a long, large and quite mountainous country and for many Norwegians air travel is the only reasonable way to get to the capital Oslo and onwards to other cities in Scandinavia, Europe and of course the rest of the world. This means there is a large number of frequent flyers in the country, who until now had no lounge to use when travelling on SAS domestic flights from the largest airport in the country.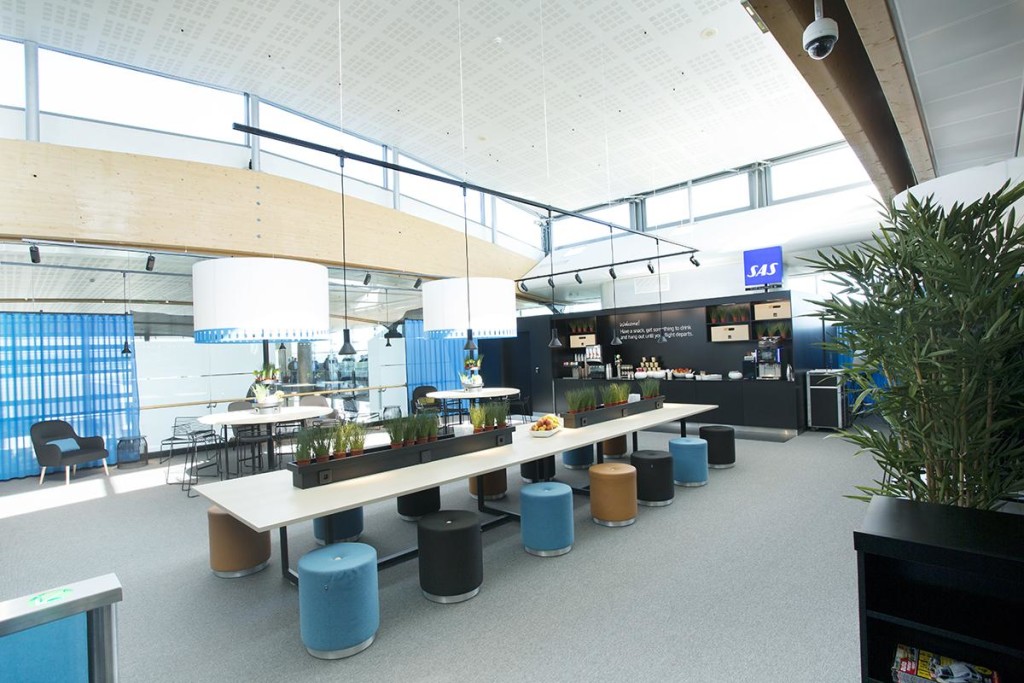 The new lounge measures 300 sqm and has been designed using the new lounge concept for domestic lounges, a somewhat simpler design than in the international lounges. The idea is that since domestic passengers usually spend less time in a lounge the design has been made simpler, making it possible to visit the lounge for just a few minutes to grab something to drink without having to spend several minutes looking for a place to sit.
A self-service buffet offers snacks, soft drinks, beer, wine, coffee and tea. In the morning breakfast items are offered.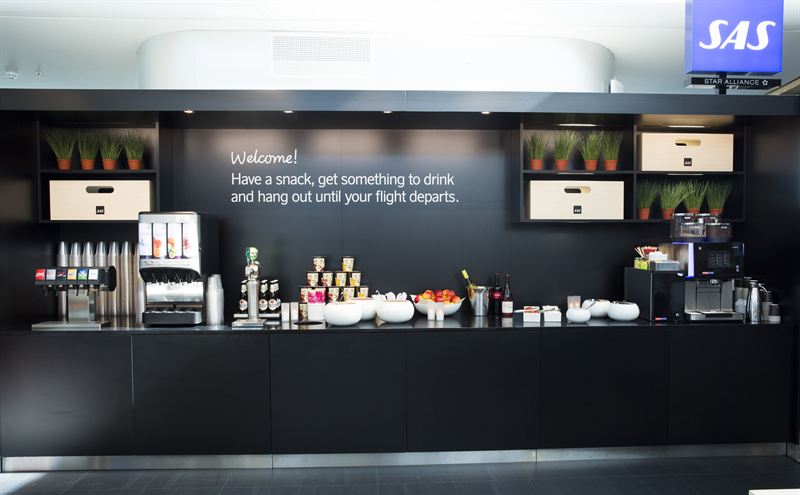 The lounge also offers work stations with power sockets and charging stations and as in all SAS lounges there is free wireless internet available. Newspapers and magazines are available from a rack and there is also a large TV. There are no restrooms in the lounge, passengers are advised to use the public ones just outside.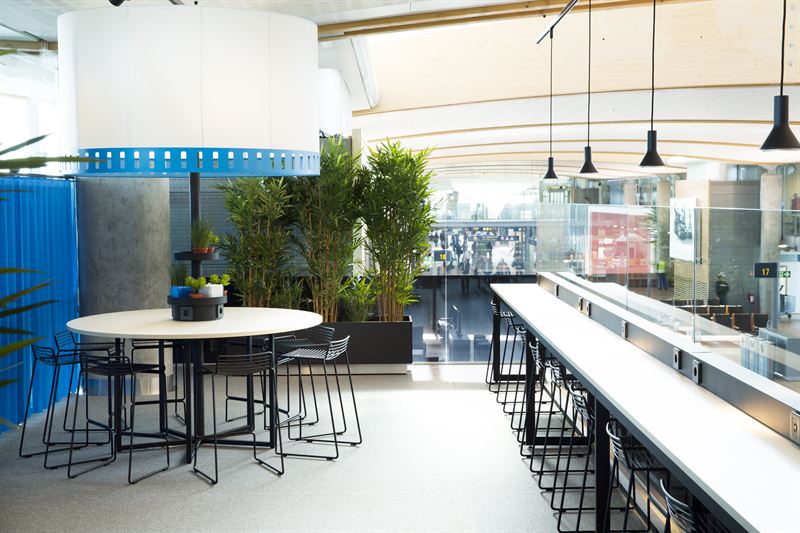 The domestic lounge is located in the domestic transit hall, on a balcony right above the gate areas close to gate 15. It opens an hour before the first SAS departure in the morning and stays open until 30 minutes before the last SAS departure in the evening. Access is given to SAS Plus passengers as well as EuroBonus Gold, Diamond and Pandion passengers.