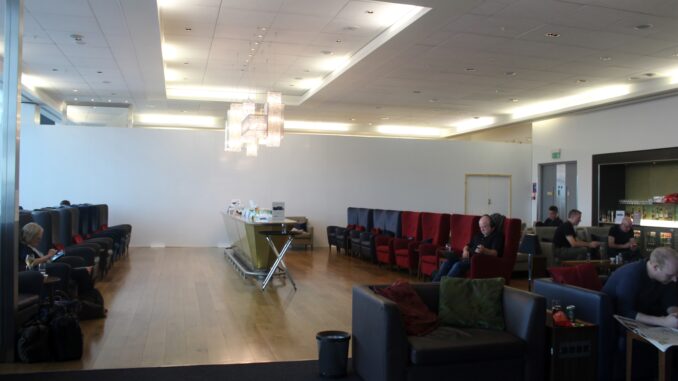 Back in the British Airways Galleries First Lounge at London Heathrow terminal 5 and it is now clear preparations are well underway for the new British Airways First Wing.
There is now a wall (what looks like a rather temporary one) facing the western part of the lounge and which will most likely be the exit from the First Wing check-in and security control when removed.
According to the information revealed by British Airways last year the First Wing will be located next to the current first class check-in area in the southern part of terminal 5. There will be a dedicated security control with two lanes followed by direct access to the Galleries First Lounge and the Concorde Room. The idea is that the journey should be as seamless as possible for the top customers.