8 am and an early morning in the LOT Elite Club Lounge in Warsaw and as I had a morning flight and since breakfast was not included in the hotel rate anyway I decided to leave downtown Warsaw slightly early for the airport to enjoy some breakfast in the excellent Elite Club Lounge instead, which I know from previous visits usually keeps a very good standard. The lounge is accessible to Star Alliance gold card holders flying LOT or another Star Alliance airline and is located inside the regular LOT Polonez Business Lounge.
The lounge is small but the self-service buffet area quite spacious and the full selection of food and snacks is presented on a menu card. And there is plenty to choose between: Cold cuts, cheeses, a smoked fish plate, fresh vegetables and a couple of hot items.
The cold cuts and cheeses were available from a separate fridge included turkey and chorizo sausages, salami, Cracow sausages, smoked salmon, herring, pumpernickel and of course not to forget the cheeses, including Camembert, Terrina  and goat cheese triangles.
There were also different bread rolls and pastries available with jam, marmalade and Nutella.
The hot items this morning included Frankfurter sausages, pancakes with cheese and pineapple with cream coffee sauce and eggs baked in ham.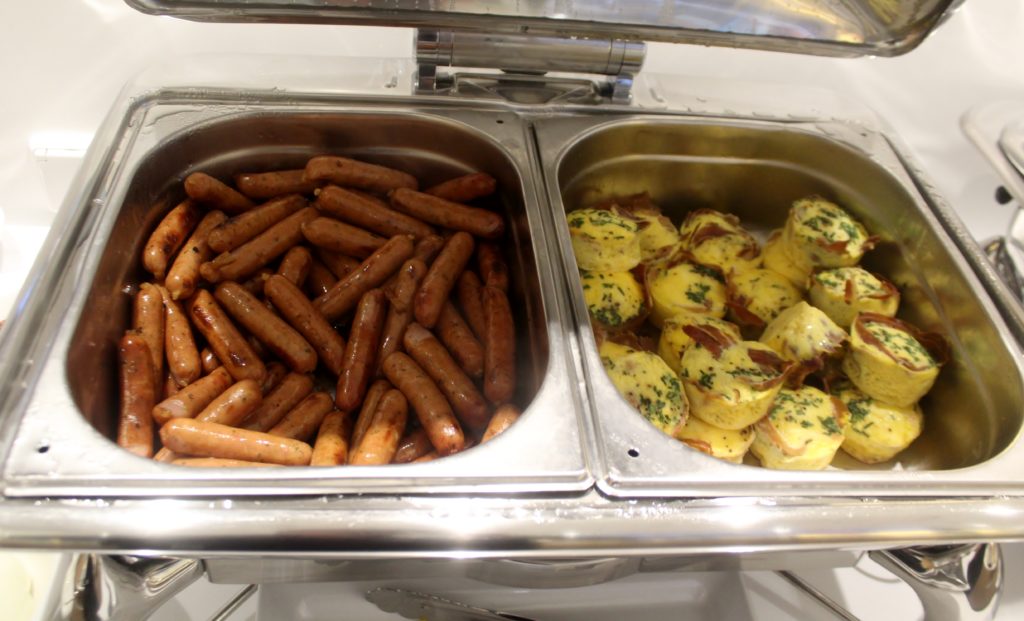 There were several juices available in the fridge and of course a coffee machine.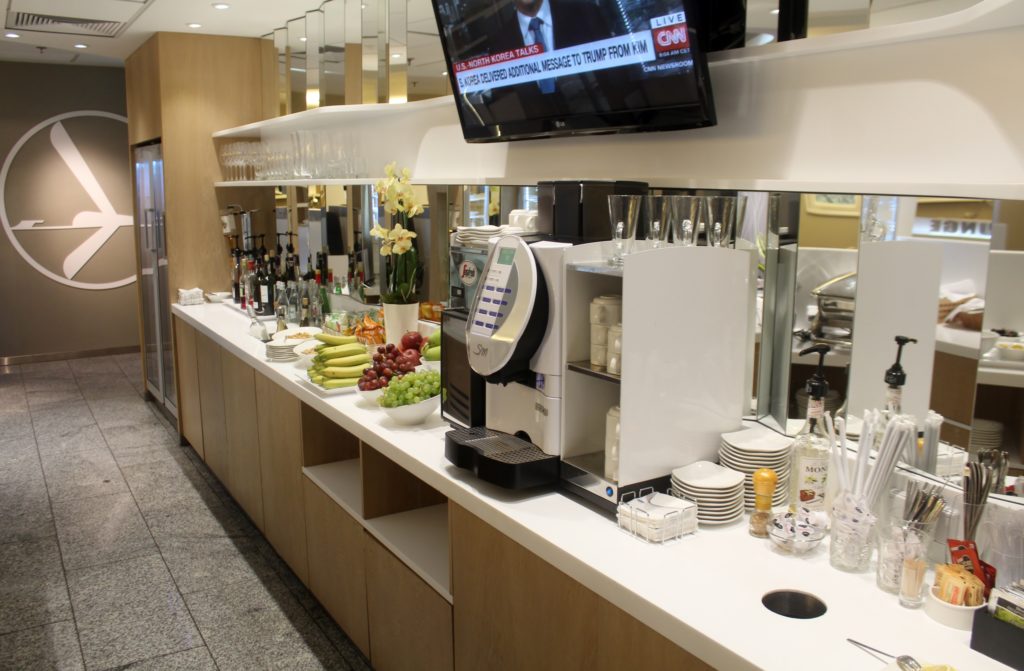 Although I am usually not much of a drinker in the morning, if you do fancy a small glass of bubbly it is also available in the buffet. The one they have on offer is Nicolas Feuillatte and you simply help yourself to a glass.
And if you want to finish off with something sweet there is a fridge with an excellent selection of desserts, cakes, mousses and fresh fruits.