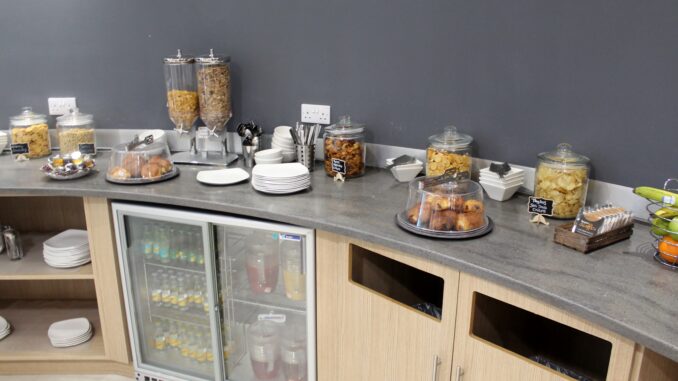 Where is it?

The Executive Lounge is located airside in the combined transit hall for domestic and international flights. The entrance is opposite some of the gate areas. There are several signs for the lounge.
How do I get in?

Qatar Airways uses the lounge just like KLM for their business class and top-tier frequent flyers and it is also possible to pay to enter the lounge, which is usually cheaper to do in advance and which will then  also guarantee you entry. If you turn up on the day of departure without a confirmed booking (or flying on an airline which has contracted the lounge) entry to the lounge is subject to availability and priority will be given to those who have booked in advance.
In the past you could enter the lounge using for example Priority Pass and Lounge Key, but these agreements have been terminated.
What's it like?

The lounge was recently refurbished and the lounge today is fairly modern and in a good condition. It is nothing extraordinary but adequate for a smaller regional UK airport.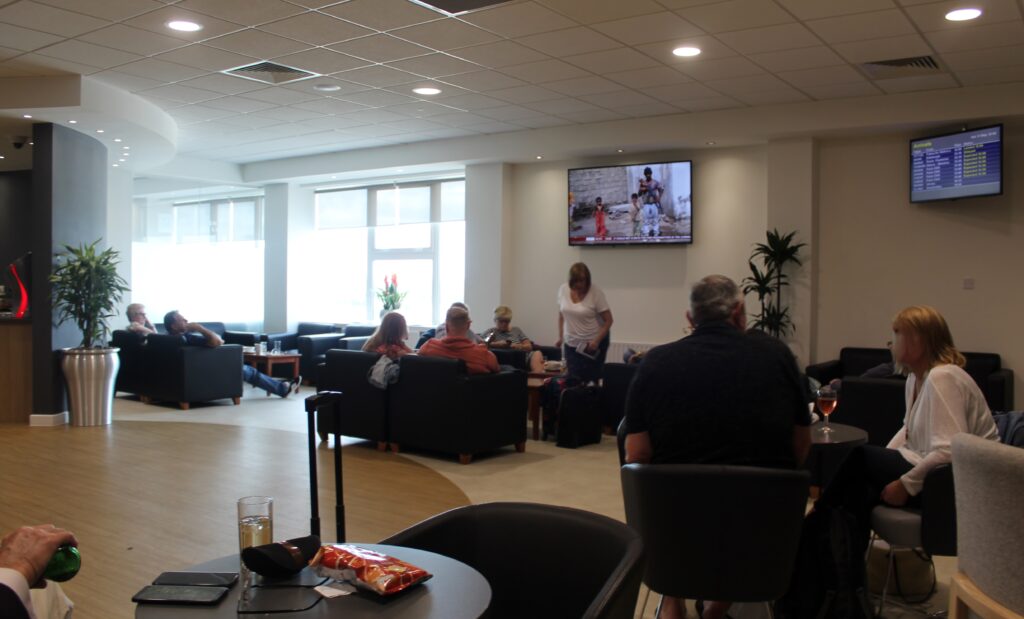 The lounge is divided into different seating areas with either sofas or armchairs in black leather and some parts of the lounge also has a view, although unfortunately not one facing the apron or the runway.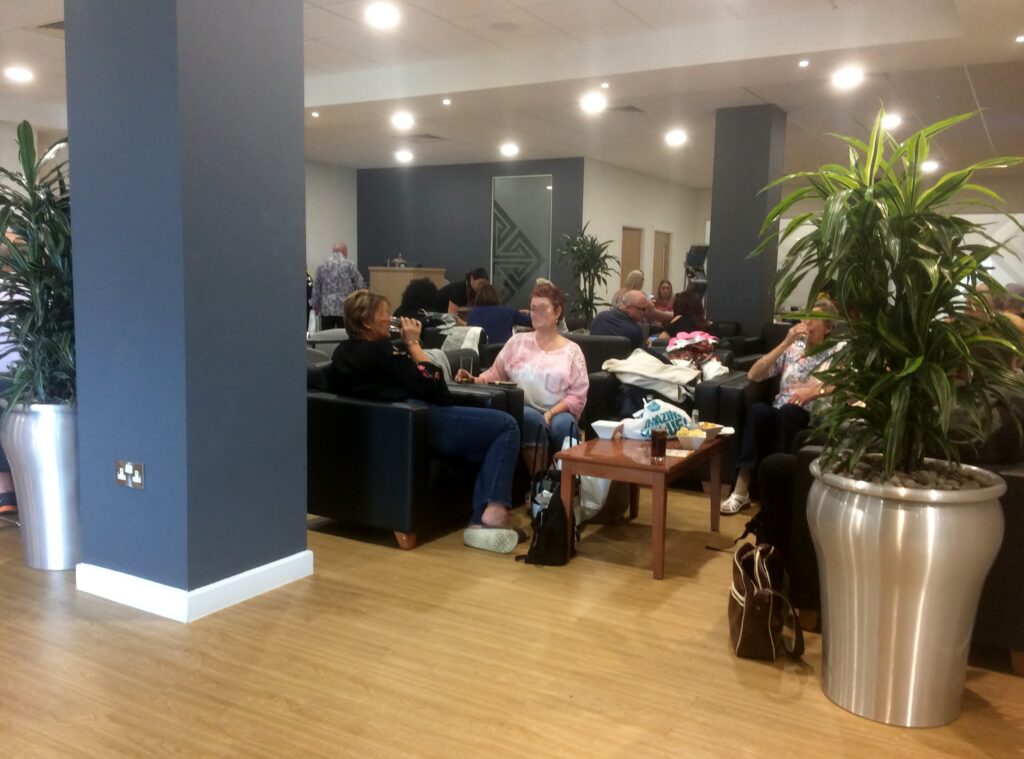 There is a second lounge area in a separate room at the opposite end from the entrance, after the self-service buffet area, but it was roped off during the visit. Most likely they open up this space at peak times, for example when the Qatar Airways flights leave.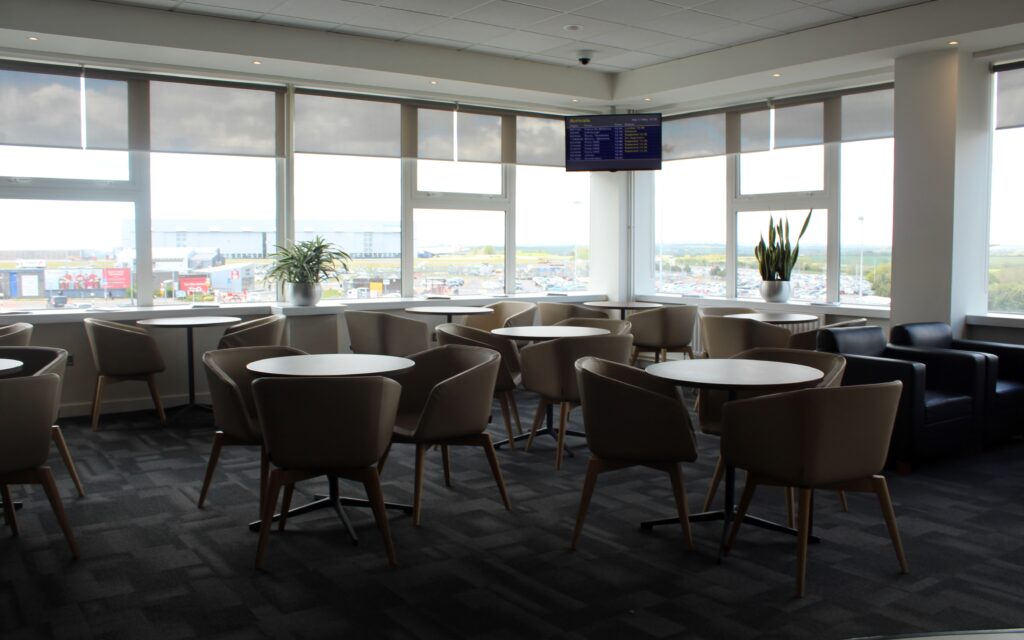 Food and drinks

Food, drinks and snacks are available from the circular-shaped buffet room.
Unfortunately the selection of food and snacks is quite limited and mainly consists of bread rolls, cereals, yoghurt, croissants, pastries and cocktail snacks. But there is little else to eat, no hot food and not even any proper sandwiches.
Soft drinks are available for self service including sodas, juices, coffee and tea. All alcoholic beverages need to be ordered at the manned bar, which is becoming standard at most third-party lounges in the UK.
But on the positive side they have some interesting local brands to try, which is especially fun if you are a visitor to Cardiff and Wales. For example they have the Welsh beer Dead Canary from Glamorgan and the Brecon gin and the Penderyn whisky, both from the Penderyn Distillery in Penderyn in South Wales.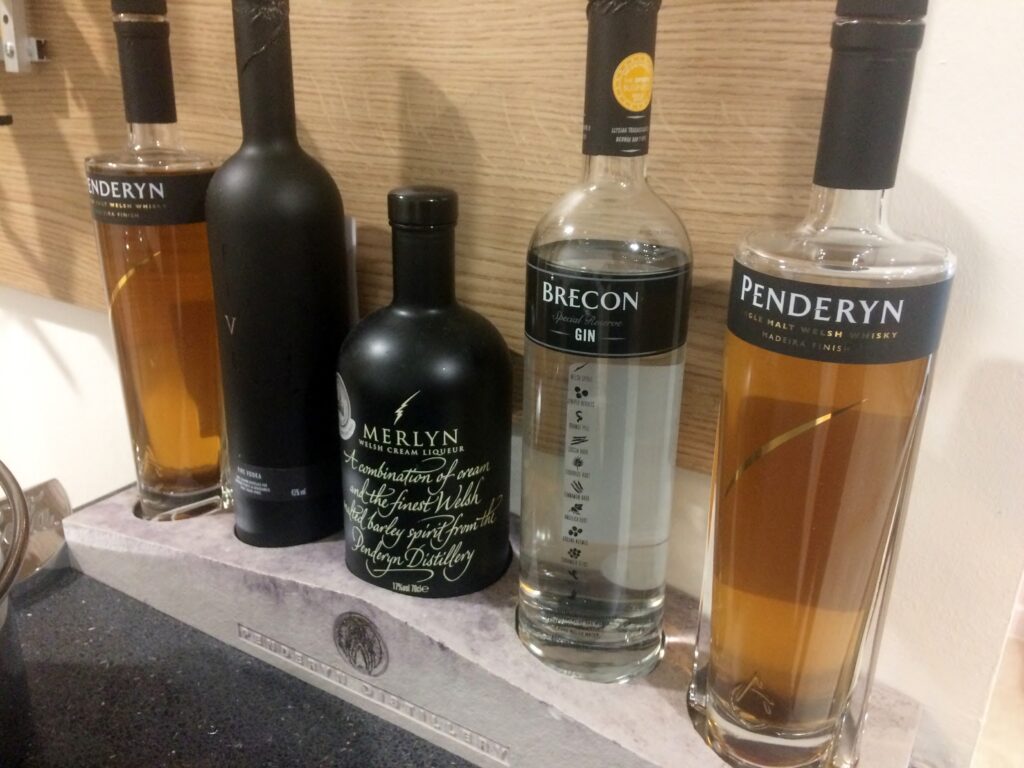 Facilities

Free wireless internet is available and there is a standard selection of newspapers and magazines. There are also several TVs.
Final impression

A modern, newly-refurbished and rather well-maintained lounge at a regional airport. A rather limited selection of food and snacks but on the positive side they have some local Welsh beer and spirits at the manned bar.