If travelling on Lufthansa or Star Alliance from Frankfurt Airport and holding a Star Alliance gold card two of the best lounges are located in concourse B in the non-Schengen area – the Air Canada Lounge and the Lufthansa Senator Lounge.
The possibly best thing about the Lufthansa Senator Lounge is the cocktail bar located inside the lounge, right in front of you as you enter the lounge and which has been named the Lights Bar.
The cocktail bar is like a large living room with effectful lighting, several large and comfortable sofas and often also some candles on the tables. The design is stylish and the atmosphere is relaxed. The cocktail bar is also located in a section of the lounge separate from the regular seating areas.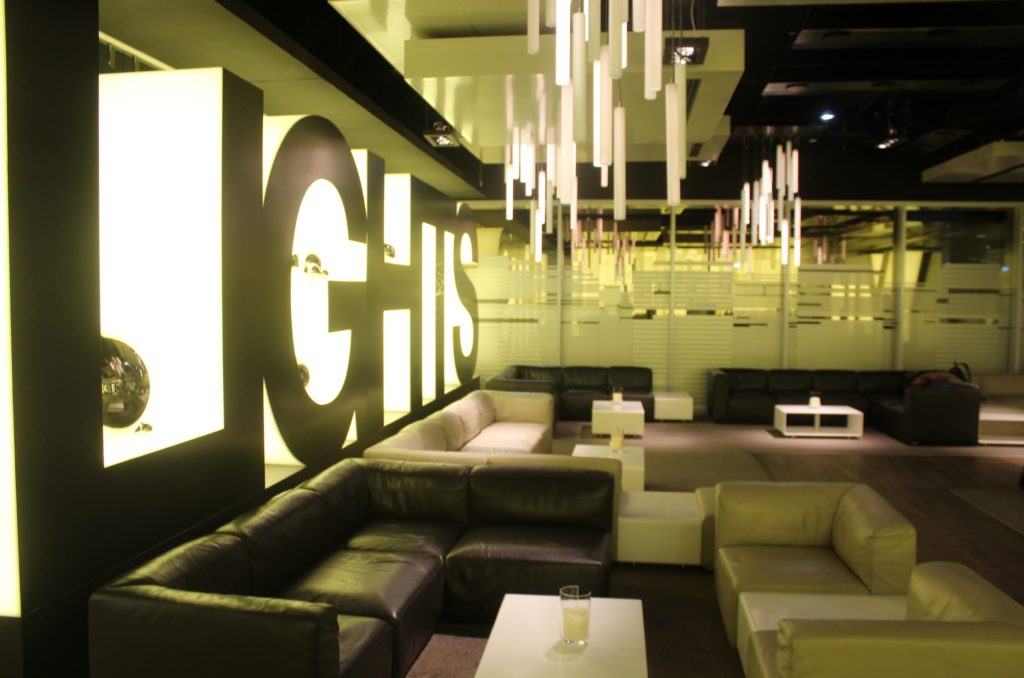 The bar is manned and offers the standard selection of beer, wine and spirits (which are also available for self service in the buffet area) but there is also a proper coffee machine, which means you can order a cup of freshly-brewed coffee from the bartender/barista, and of course, being a cocktail bar, there is also a cocktail list.
The cocktail list seems to change a few times a year but usually includes 5-6 alcoholic cocktails and 3-5 non-alcoholic ones.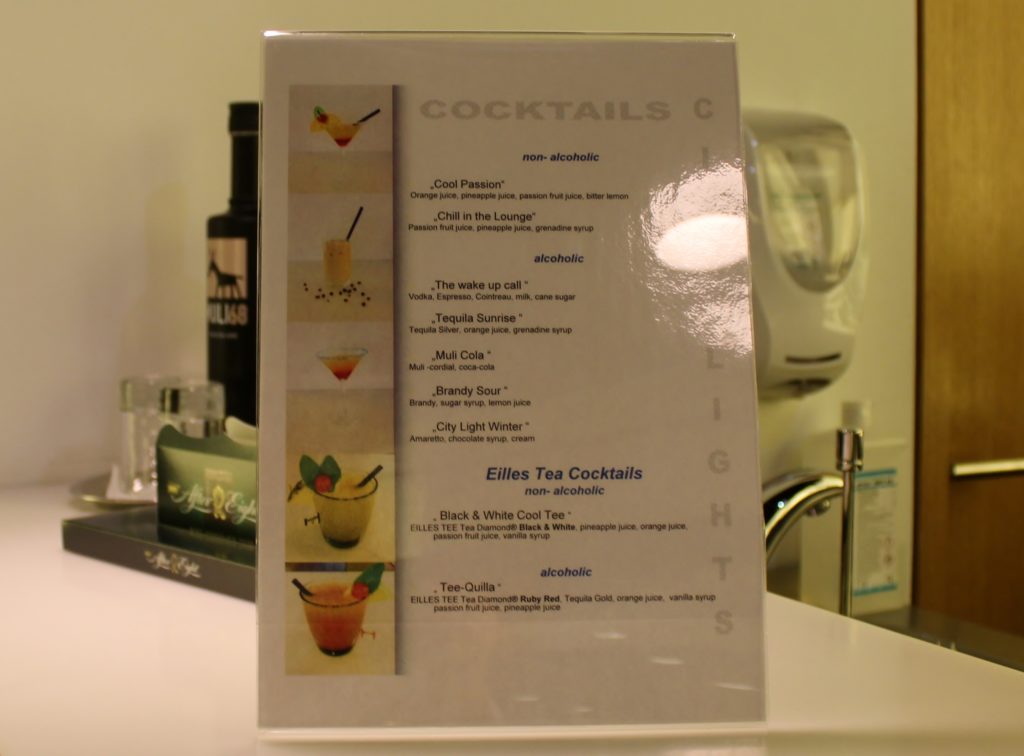 There is also a slightly larger selection of spirits than in the self-service area.
I decided to try a tequila sunrise this time, which was prepared by the bartender. Naturally served in a proper cocktail glass. Quite tasty.