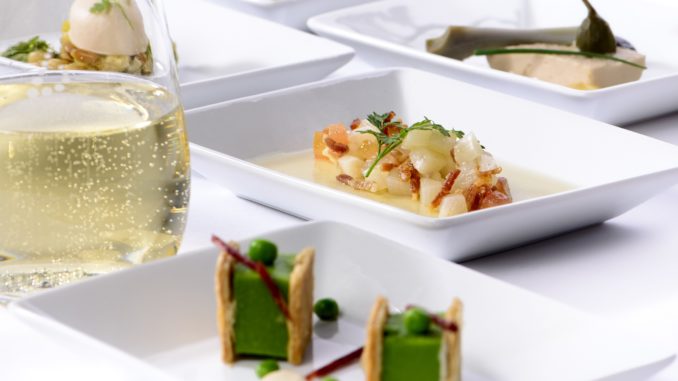 Starting 1 May 2015 a new Belgian chef will create menus for Brussels Airlines in business class on longhaul flights. This time it is the Michelin-star chef Pierre Résimont from restaurant L'Eau Vive in Namur who will create the menus onboard.
Pierre Résimont opened his L'Eau Vive restaurant in 1990 together with his wife Anne. It is located in Profondville outside Namur, a small mill set from the 17th century with a beautiful garden overlooking the Burnot river. The restaurant now has two Michelin stars.
The new menus will include traditional Belgian dishes with a modern interpretation. In May the first menu will include an asparagus appetizer with Muscat wine, followed by foie gras with rhubarb and lemon gingerbread. For the main course a fillet of cod in a Vieux Brugge crust will be served and there will also be a selected Belgian beer to complement the dishes, Blanche de Namur (Brasserie du Bocq).
Brussels Airlines has previously cooperated with Belgian chefs Hecke of De Karmeliet (West Flanders), Julien Lahire of Le Moulin Hideux (Luxembourg), Thomas Locus of Bistro Margaux (Flemish Brabant) and Eric Pankert of Hotel Zur Post (East-Belgium) who have all created inflight menus.