August and summer season in the British Airways Galleries First Lounge at London Heathrow terminal 5 usually means gin festival, and this is also the case this year. If you are tired of the heat outdoors, or tired after running around the airport, you can stress down with a chilling gin and tonic with several different brands to choose between, available at the lounge terrace.
Both the Gold Bar inside the lounge and the bar at the terrace, overlooking the apron and the runways, have a gin theme also this year with a nice selection of brands.
Unfortunately the gin festival is somewhat underwhelming this year, at least compared to the fantastic gin festival they had last year when the whole lounge terrace was made into a Kew Gardens summer terrace. There are no similar arrangemants this year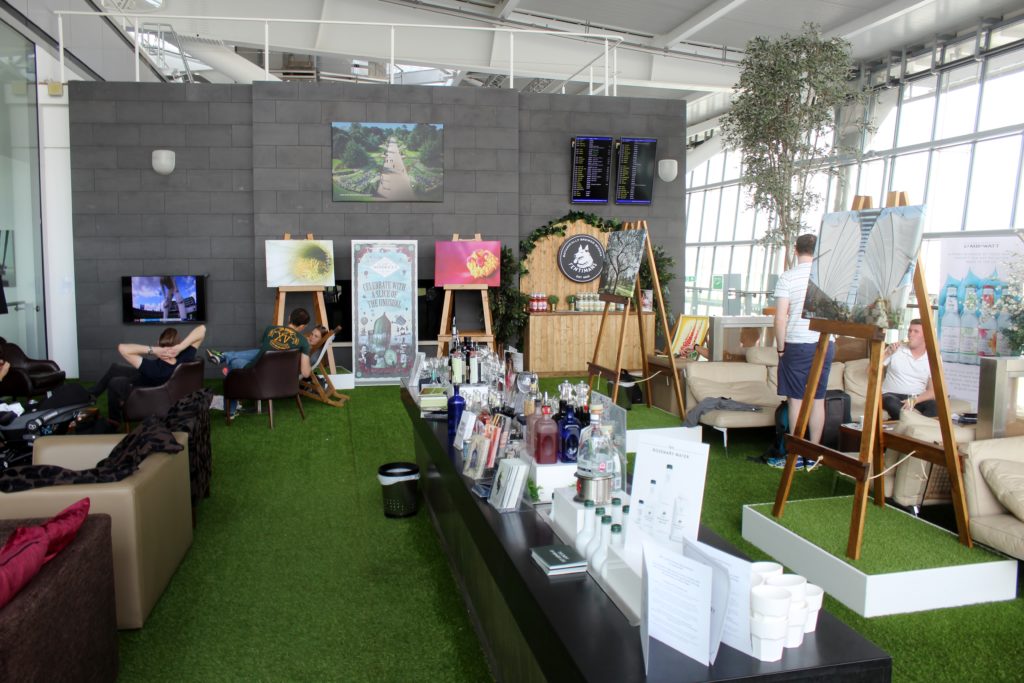 But nevertheless there are some nice brands to try, and one of the most interesting ones, if you have not tried it yet, is British Airways' own gin, which is usually available in British Airways First Class as well as in the Concorde Room lounge nextdoor.
Some other brands to try at the Gold Bar include Cambridge Dry Gin, Hunters Chesire Gin and Caorunn Gin. The latter getting more and more common.
Two far more unusual brands include The Wrecking Coast Gin, which is actually a clotted cream gin with a rather fun but unusual taste.
And Salcombe Gin, produced in Devon in south-western England.
Last year Peter Spanton tonic water was offered during the gin festival and this is also the case this year. And there are several different tonic waters to choose between. Interestingly there is even a sign giving recommendations on the best gin and tonic pairings for some of the gins available.
I decided to try the second pairing, the Salcombe Gin with a Peter Spanton No 13 Salted Paloma. This ended up being something far different from a standard gin & tonic with a rather bitter and salty taste. Not really to my liking, but others may think differently. Interesting to try nevertheless.
At the end I settled with a standard gin and tonic with a Caorunn gin. They have proper gin and tonic glasses as well during the summer gin festival, which is a nice touch.
Although this year's gin festival can not be compared to the fantastic ones in 2017 or 2016, these lounge festivals are still some of the highlights of the British Airways Galleries First Lounge. There is almost always something going on in the lounge.
Previously there have been many other opportunities to try different brands and beverages, including vodka, whisky and Rioja wines.