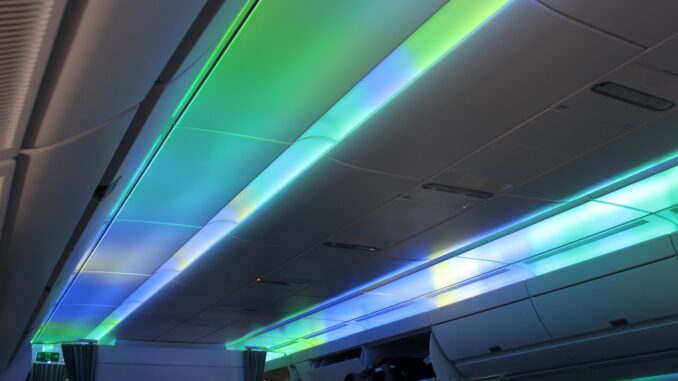 The Finnair Airbus A350 made its maiden flight last year and is now being introduced on more and more Finnair longhaul routes. The cabin interior is quite different from the previous Airbus A330. Not just the seats, which in business class are in a 1-2-1 configuration with direct aisle access for all passengers, but also the design of the cabin. The cabin is basically all in white, or possibly light grey, and the idea is that the mood lighting effects should be used to give the cabin some colours with various pre-defined colour schemes. The mood lighting projections have been developed by Vertti Kivi from dSign Vertti Kivi & Co who has also designed for example the Finnair Premium Lounge in Helsinki.
A fun part of the mood lighting system is the Northern Lights scenery, also known as Aurora. It can normally be seen in northern Finland, Norway and Sweden in a number of beautiful colours. And the colours in the mood lighting system are pretty accurate.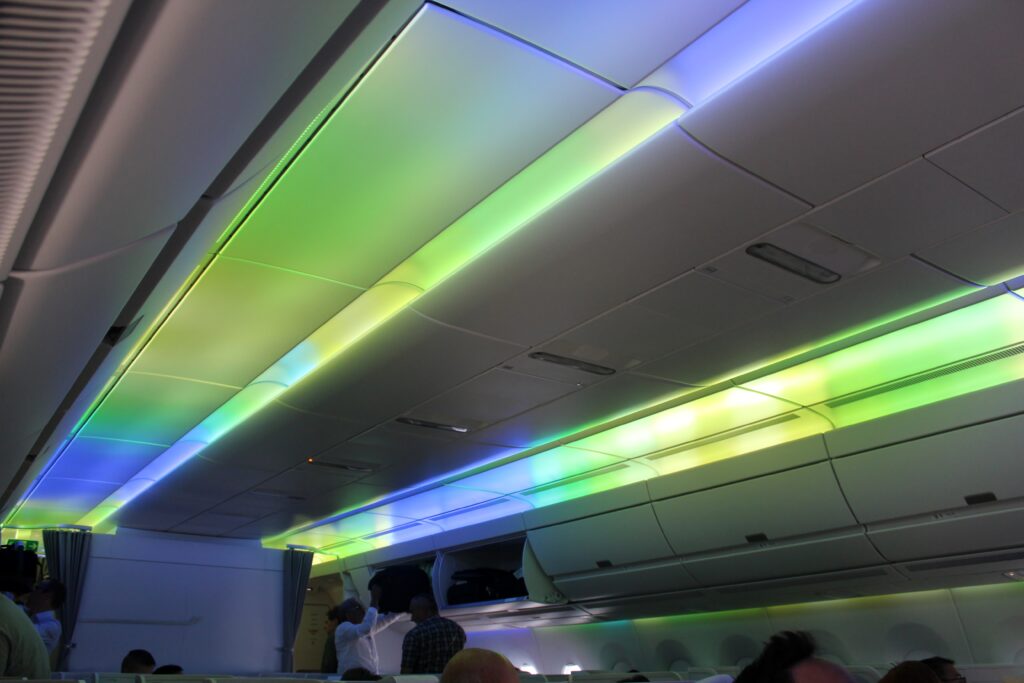 Another mood lighting effect is the one in yellow and white, representing not just the colours of Finnair but also the colours of Finland and the Finnish flag. The white colour is said to represent the snow (that can be seen all over Finland in the winter) and the blue colour is said to represent the lakes of Finland, of which there are over 1000 in total.
The white and blue mood lighting effect is often turned on during the boarding process (especially at night time) and during the approach.