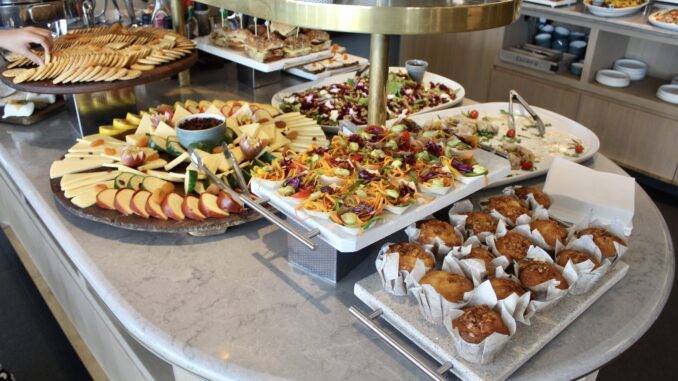 Great to be back in the fantastic SLOW Lounge at Johannesburg O.R Tambo Airport. The SLOW Lounges are the ones used by British Airways/Comair for their domestic flights in South Africa. There are domestic lounges in Johannesburg, Cape Town and Durban and also a lounge in the international terminal in Johannesburg.
And the SLOW Lounges are nothing but extraordinary. I would even go as far as saying these are the best domestic airport lounges in the world.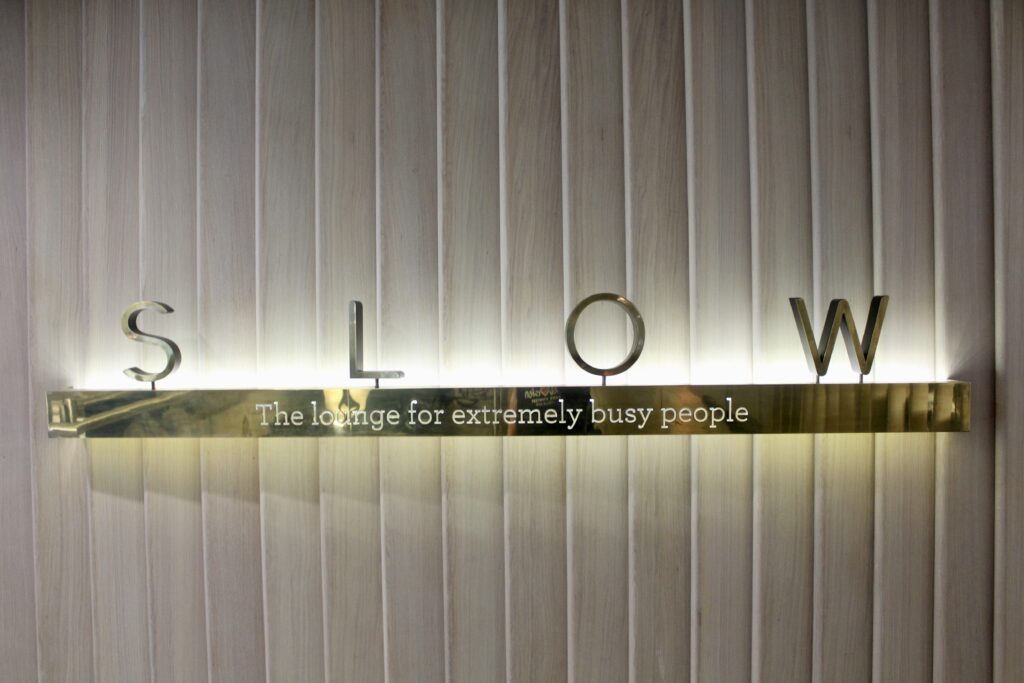 The domestic lounge in Johannesburg was fully refurbished about a year ago and looks absolutely terrific now and has everything you may want and need for a pleasant and comfortable visit.
After a night flight to South Africa I was eager to have a shower to freshen up and I was very happy to learn that there are shower rooms in the lounge. It was about five minutes wait before a shower was ready and just like the rest of the lounge the shower room was in an excellent condition.
And the selection of food and snacks in the self-service buffet is nothing but fantastic. The selection is incredibly extensive and the food is of very high quality.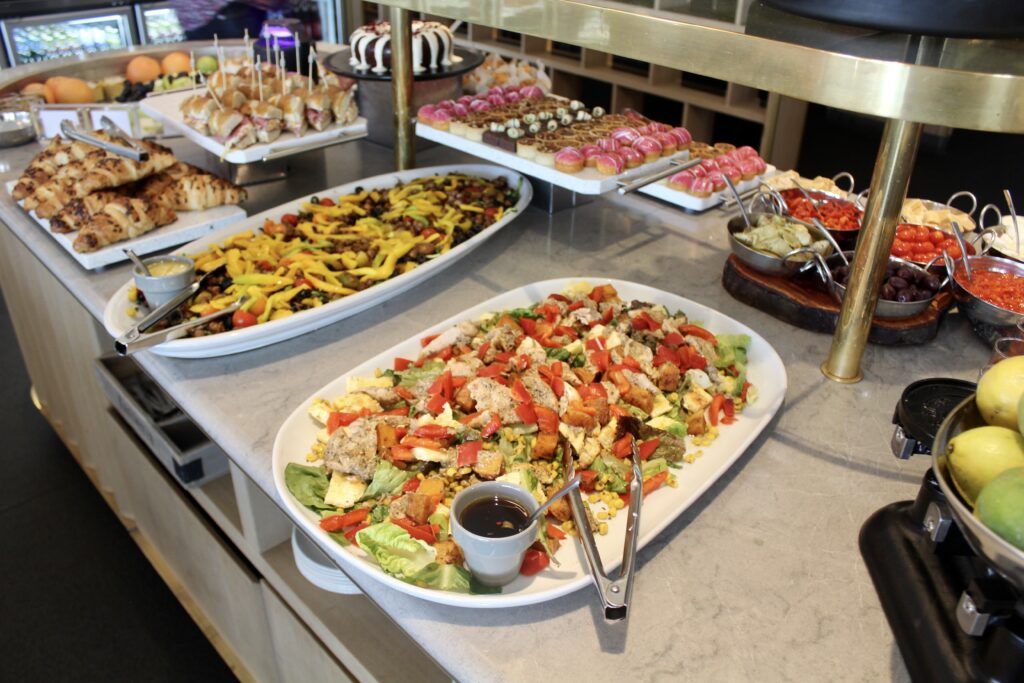 Plenty of cold snacks, a few hot dishes, fresh fruits, cakes, pastries, cheeses, miniature desserts and all of it with a fantastic and very colourful presentation.
They also have a rather nice wine dispenser with what looks like four reds, three whites and one rose.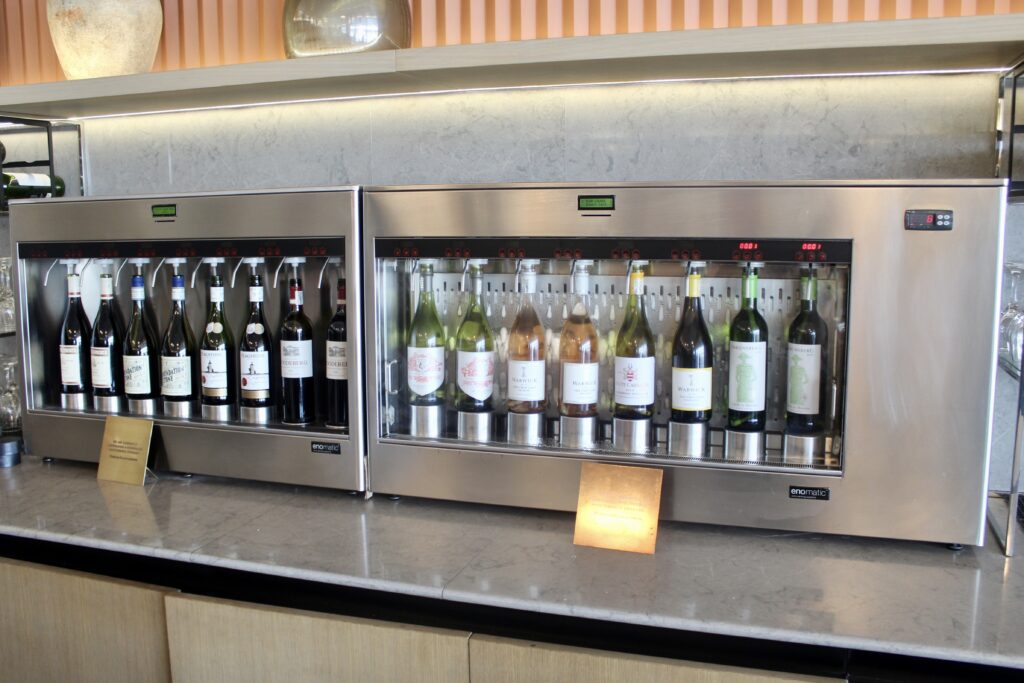 And if you want something else alcoholic like some spirits or a cocktail, or perhaps a freshly brewed coffee, you can visit the barista where they will happily arrange a caffe latte or a gin & tonic.
I have always enjoyed my visits to the SLOW lounges in South Africa and this was definitely no exception. Looking forward to come here many more times in the future.