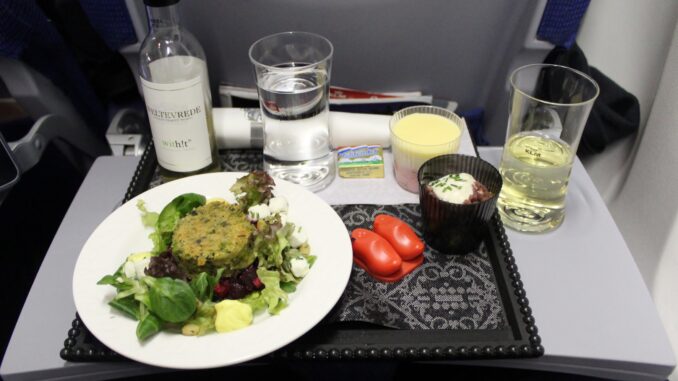 Sometimes luck is on your side. Upgraded to business class on the late evening flight from Stockholm to Amsterdam. I actually noticed it by a coincidence 35 minutes before departure as I got a notification, a pop-up message, when accessing the KLM app on my tablet saying "Your boarding pass has been updated". And when investigating further what exactly had been updated I noticed by seat 09D had been changed to 02F. And when I came to the gate there was indeed a new boarding pass waiting on the counter.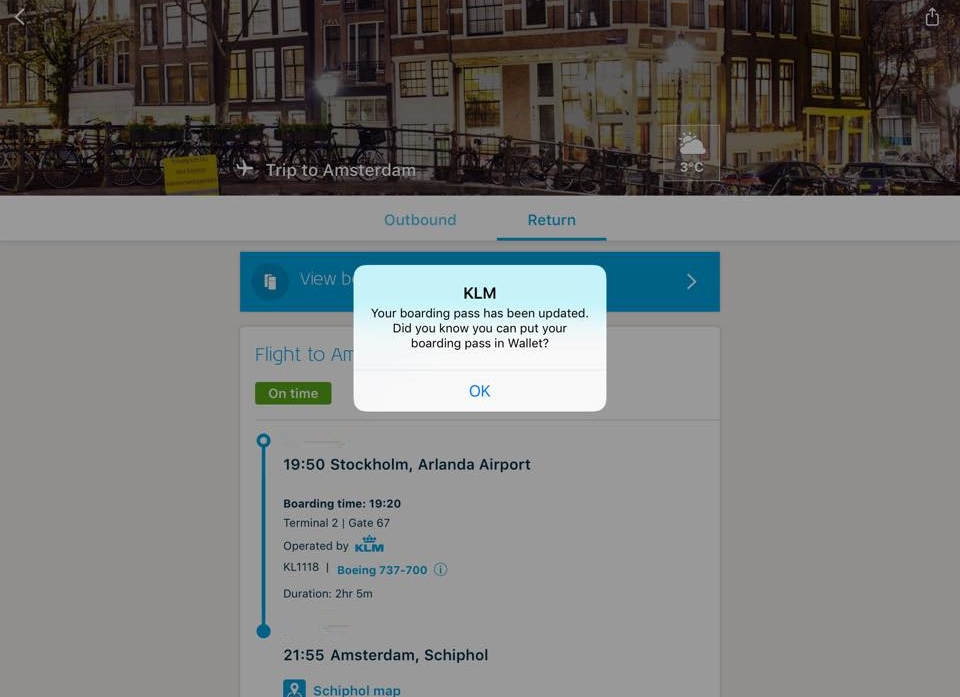 They actually did not have business class meals for all the upgraded passengers but as one paying passenger choose not to have dinner I was given his meal.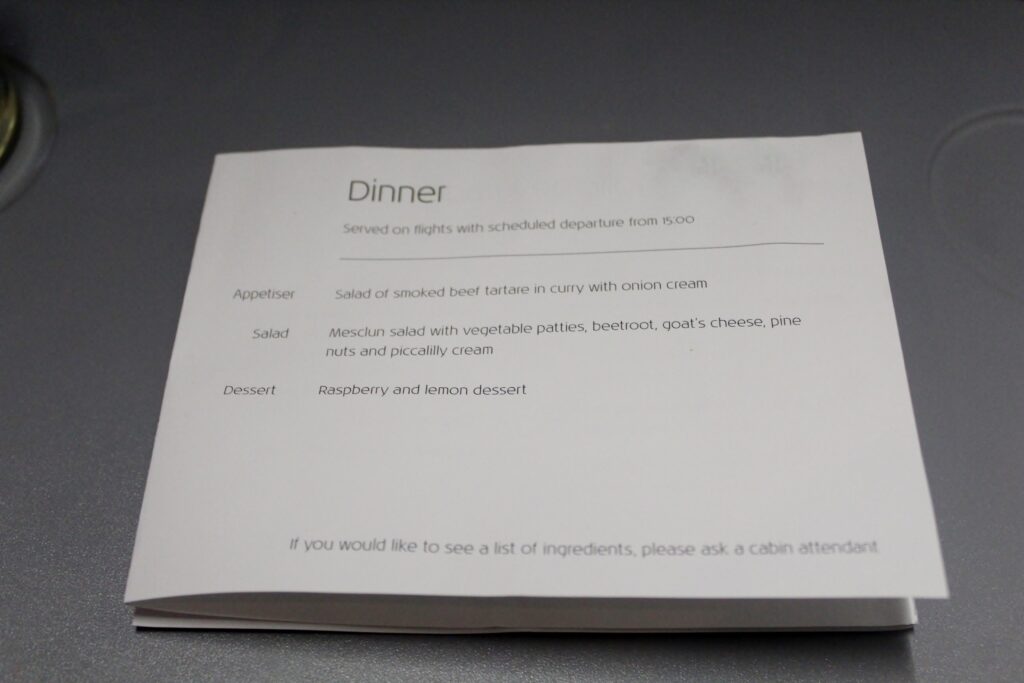 The dinner consisted of Salad of smoked beef tartare for starter and a Mesclun salad with vegetable patties, beetroot and goat's cheese for main course. And finally a raspberry and lemon dessert. I also had a bottle of the South African Sauvignon Blanc to drink.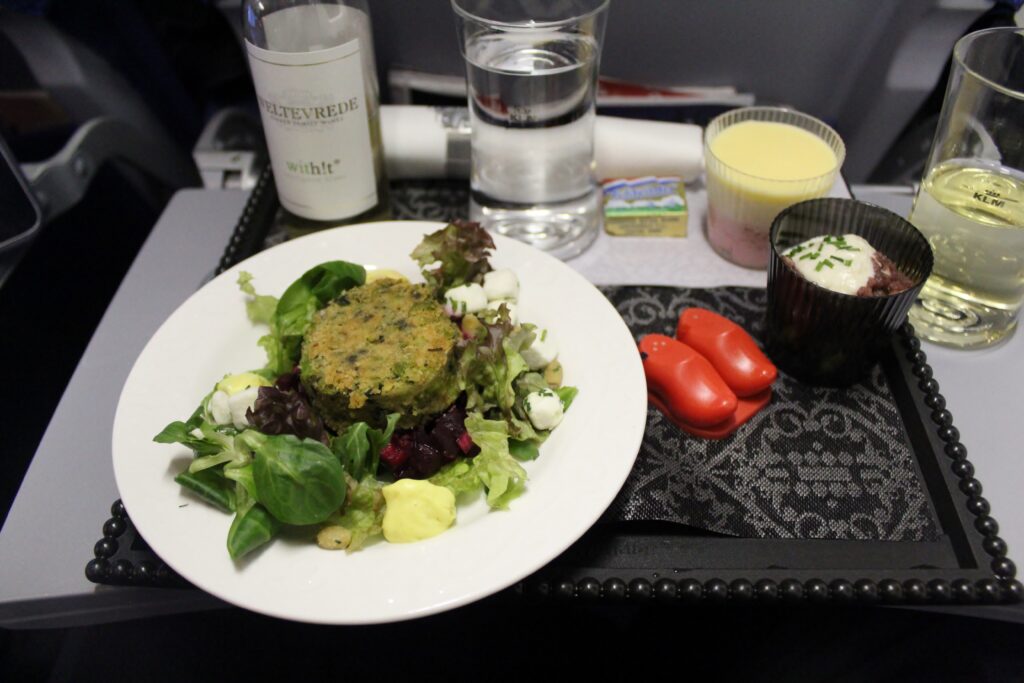 Finally coffee and tea were served. I asked for a cup of black coffee which was served on a small coffee tray in a Delft mug together with a Dutch biscuit. I also asked for a gin & tonic, they serve the Dutch Damrak Gin onboard.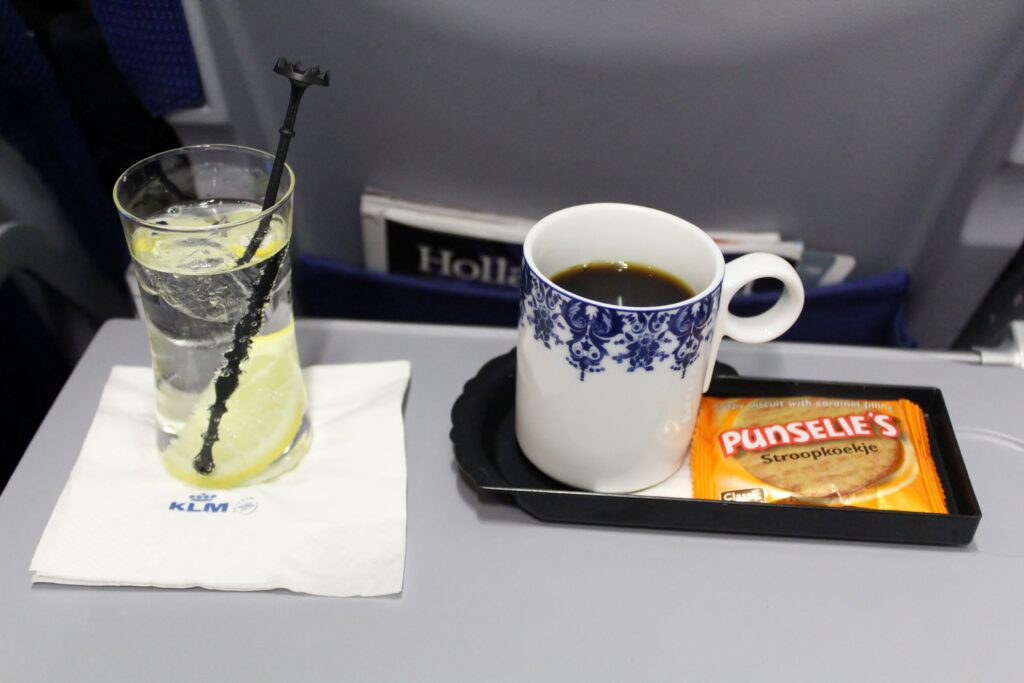 Happy to get upgraded and the service was very pleasant, as is usually the case on KLM, but I do miss the hot meal they used to serve on this route not too long ago.