If you travel on LOT to or from Warsaw Chopin airport and your flight is operated by a smaller aircraft such as a Dash-8 or a CRJ-900 you can almost be certain to find your aircraft parked at a remote stand in Warsaw. Occasionally this also applies if you travel on an Embraer 170/175/195 although these are far more likely to get a terminal position.
However if you travel in LOT premium economy or in LOT business class the airport authorities have sorted this out quite nicely with a dedicated premium bus to take premium passengers to and from the aircraft.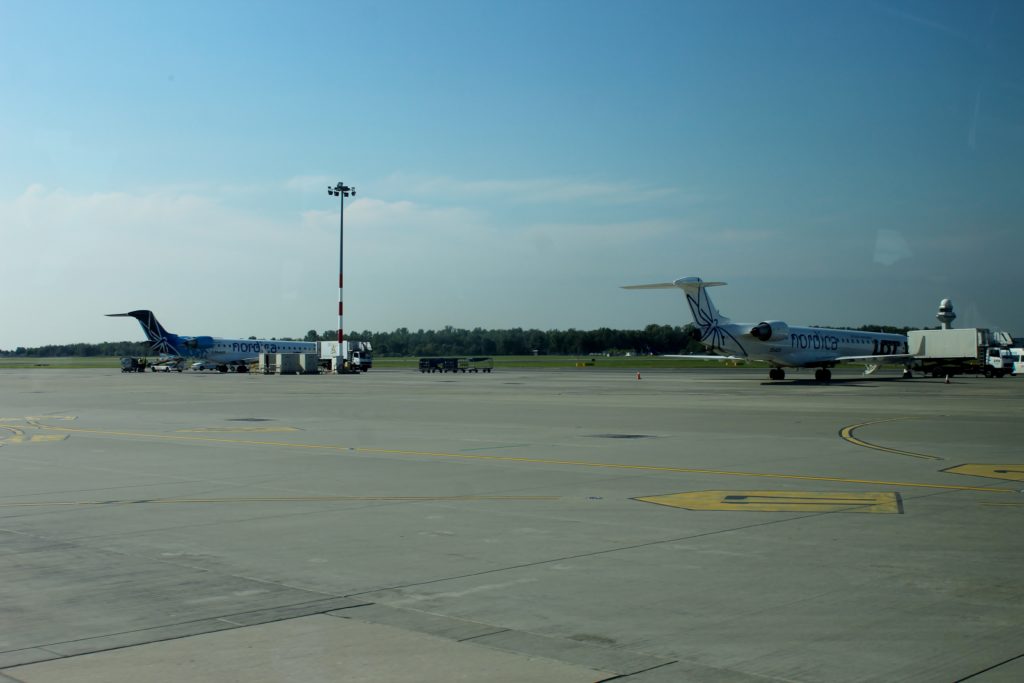 If departing from Warsaw the bus will wait at the bus gate below the stairs, next to the regular bus. Someone will usually ask to see the boarding pass to make sure only eligible passengers board the premium transfer bus. While waiting they will also keep the door closed, much appreciated on a cold winter day or on a hot summer day. The premium bus will then usually leave slightly before the regular bus so all premium passengers can board the aircraft without any stress.
Upon landing at Warsaw Chopin airport the bus will wait by the aircraft stairs next to the regular bus. As premium economy and business class passengers are seated at the front of the aircraft the bus will usually leave for the terminal building before the first economy class passengers have even left the aircraft. The premium bus will then drop you off at the regular entrance to the transit hall and arrivals hall but you will arrive there at least a couple of minutes before the other passengers.