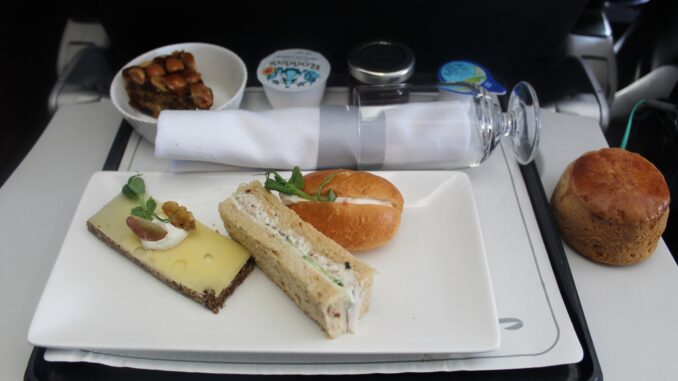 The new inflight service concept in British Airways Club Europe (business class) on a domestic flight from Belfast George Best City Airport to London Heathrow. The afternoon tea is back on some shorter intra-European flights and this is what the tray looked like. Not very different compared to before. Coffee and tea were also offered as well as the standard selection of drinks from the inflight bar including beer, wine, spirits and soft drinks.
Never been a big fan of the 'afternoon tea' served on British Airways, but it seems to be popular with many British Airways frequent flyers and according to the airline it has been reintroduced due to popular demand.
The British Airways lounge in Belfast is excellent though with boarding directly from the lounge. Friendly service on the flight down to London but due to very strong tail winds the flight ended up being very short and there was no time for any refills.