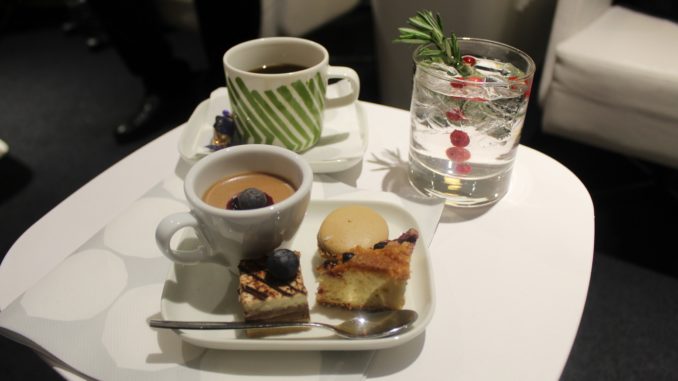 Two hours and 30 minutes between flights at Helsinki airport, enough time for a proper visit to the Finnair Premium Lounge for some snacks and drinks.
In the afternoon they advertise the food offerings as 'Afternoon Tea' with all kinds of cakes, tarts, cookies and desserts for self service from the buffet area.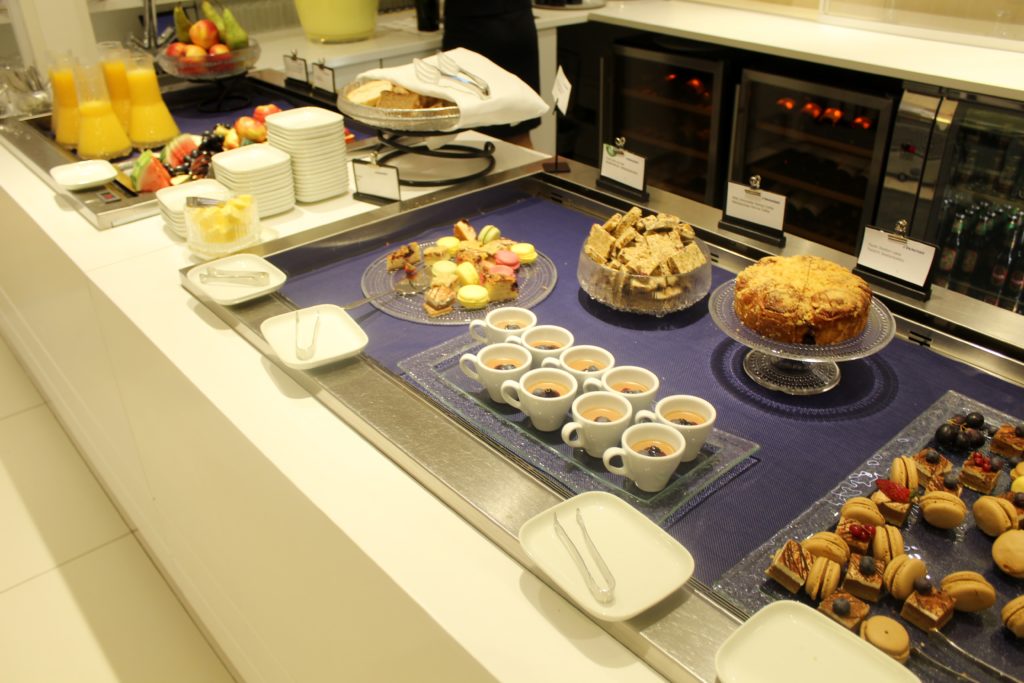 But there are also a few hot dishes on offer, some of them made-to-order, and also a fairly good selection of Hors d'oeuvre, this afternoon including lamb, herring, and cauliflower and pistachio dukkah. All of them served in stylish Iittala bowls.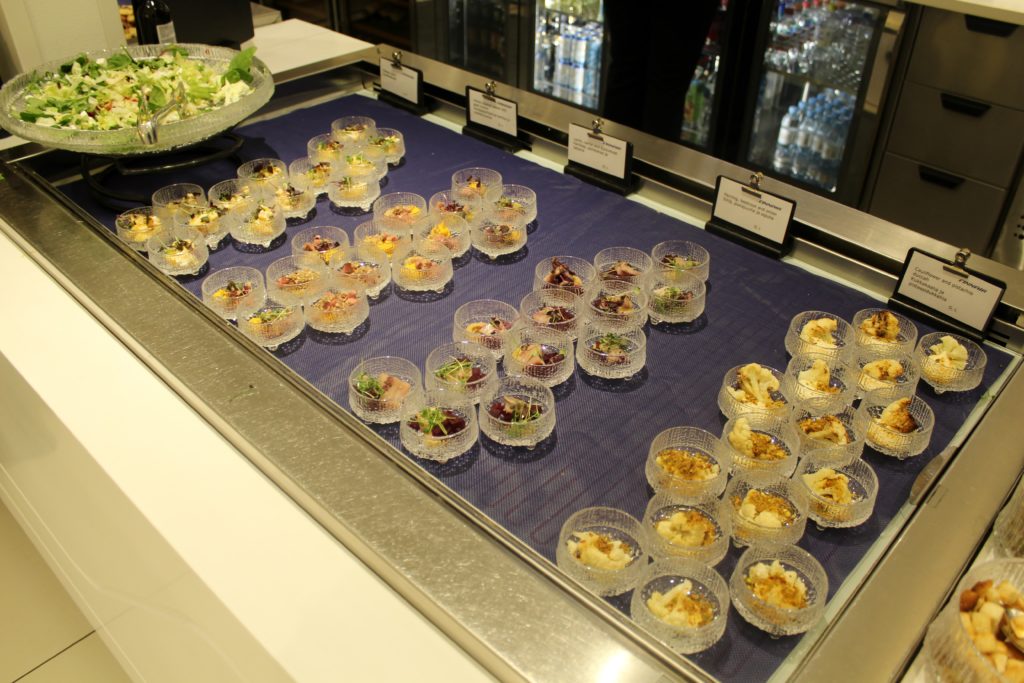 I had the salmon dish to eat, which was prepared in the kitchen while I waited, and a glass of Joseph Perrier champagne to drink with that, the house champagne on Finnair.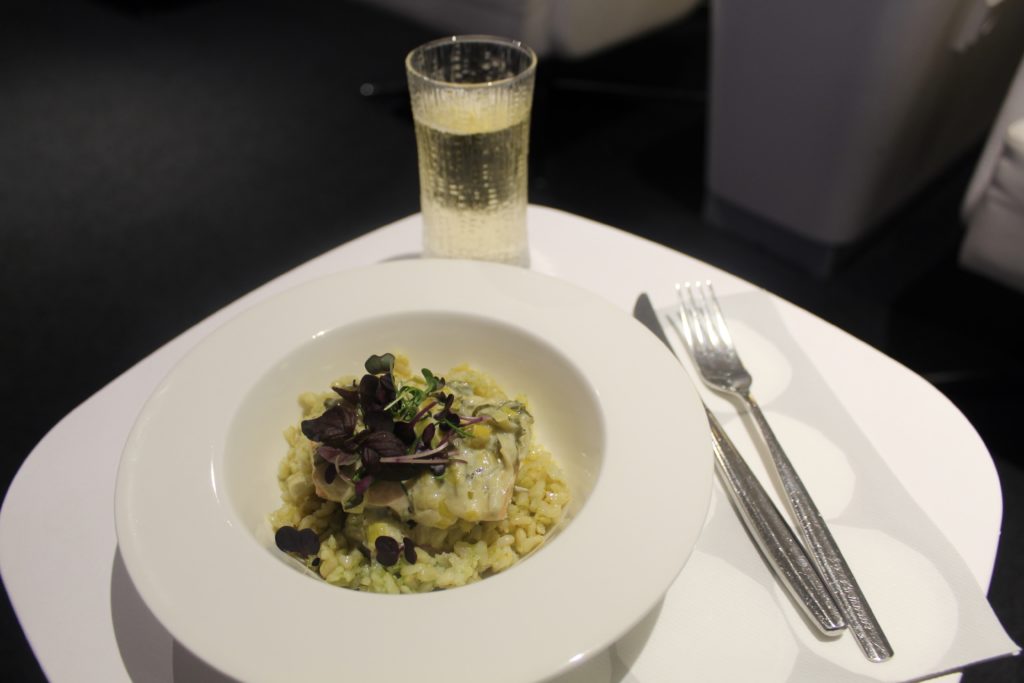 There are all kinds of drinks available at the bar. Some rather decent wines, champagne, dessert wines and a good selection of spirits, including a few premium ones and a few local brands from Finland such as Lapponia liqueurs and the Finlandia vodka.
I finished off the meal with a Fazer Boston Cake, a milk chocolate panna cotta, a chocolate mousse and a macaron, together with a cup of coffee and a gin and tonic with the excellent Napue gin, served with cranberries and rosemary.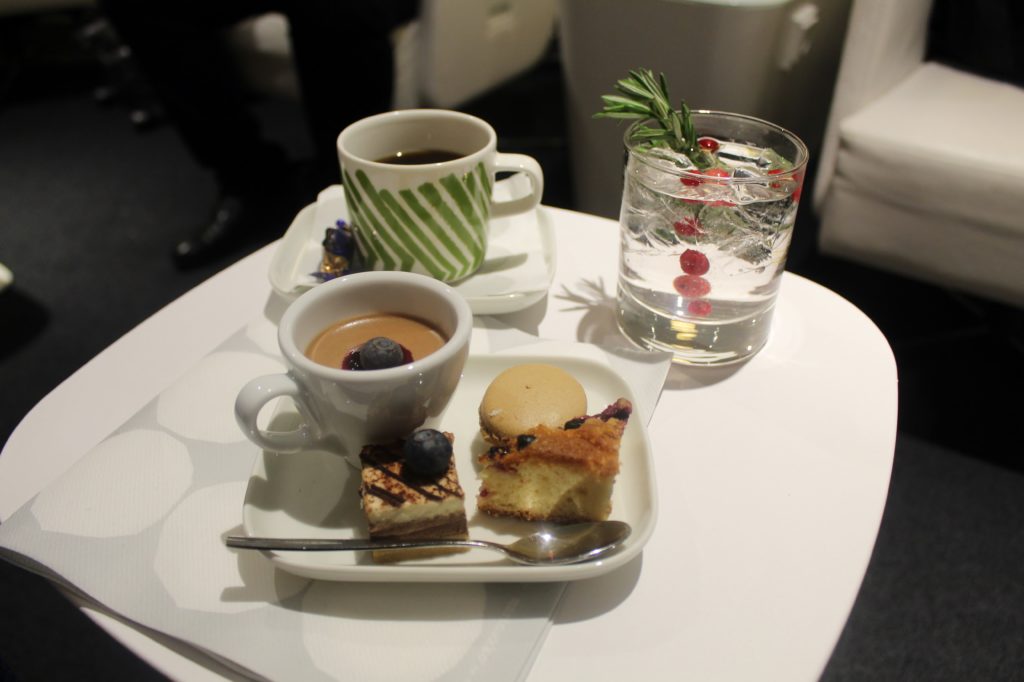 This is definitely one of the nicest lounges in northern Europe and it is always a pleasure to come back here.