Very nice to finally get to see and visit the brand new Iberia Sala VIP Dali Lounge in the Schengen ara of terminal 4 at Madrid Barajas airport, which reopened just a few weeks ago after a complete refurbishment. A great and much needed improvement compared to the old and rather worn lounge design.
Overall I like the new design. It is the same one as they introduced a year ago in the non-Schengen Sala VIP Velazquez Lounge in the satellite building, terminal T4S, with most of the interior in red, white and black. The difference is quite astounding when comparing with how it looked just a few months ago.
And in connection with the re-opening of the lounge they also introduced the signature Iberia Wine Bar, fairly similar in design to the one in the non-Schengen Velazquez Lounge, even though the wine bar in this lounge is somewhat larger. Definitely a great feature, especially if you like wine.
They have some rather nice Spanish wines in here, even though I was not too tempted to do a lot of wine tasting at 8 am after an overnight longhaul flight.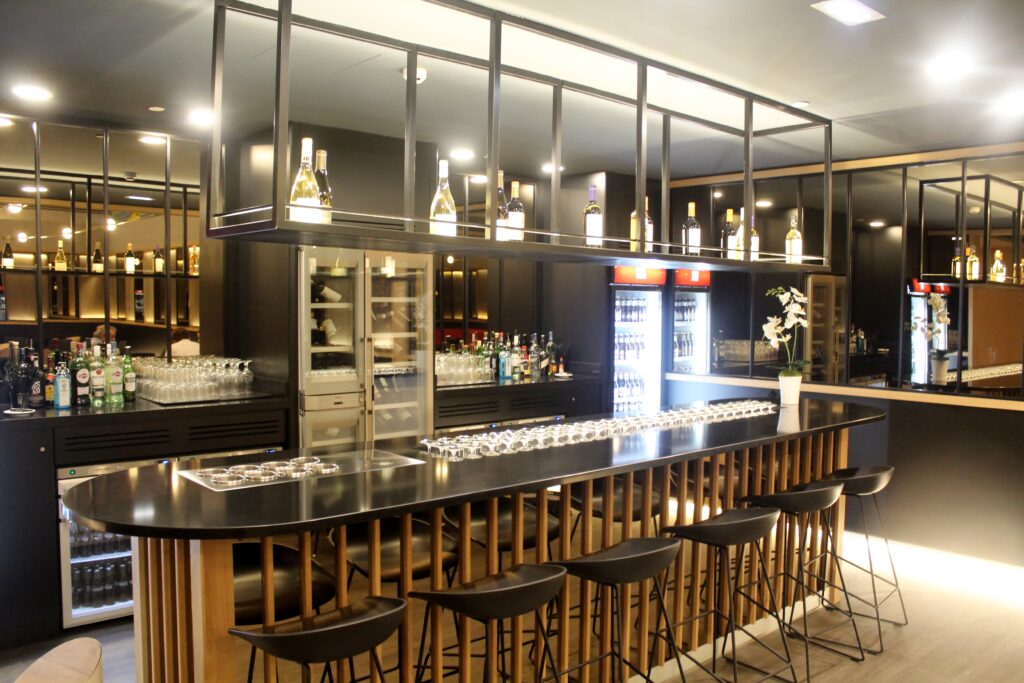 When they opened the wine bar in the non-Schengen Sala VIP Velazquez Lounge they mentioned there would be as many as 22 different Spanish wines to try. 13 reds, 8 whites and 1 rose. I think those numbers have been somewhat reduced, and no matter what they never keep bottles of all the 22 different wines open at the same time, rather you will find 1-2 bottles per type, or 1-2 bottles per wine district.
If you are not a big fan of red or white wine they also have a fairly good selection of beer and soft drinks available for self service. Especially the beer selection in the fridge is surprisingly good.
And there is also a fairly good selection of spirits for self service, if you prefer to mix a cocktail.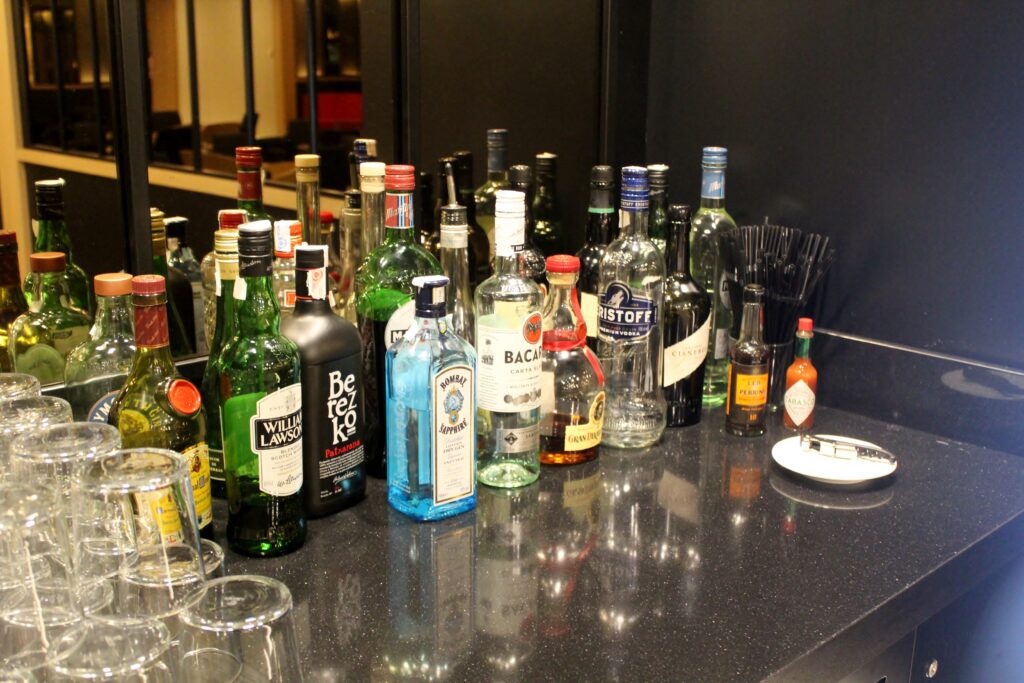 Overall this is a great new addition for Iberia premium passengers travelling to Schengen destinations. I have always enjoyed the wine bar in the non-Schengen lounge so it is very nice to see it in the Schengen lounge as well.
Just a few months ago I spent a few hours watching the World Cup football in the non-Schengen wine bar.