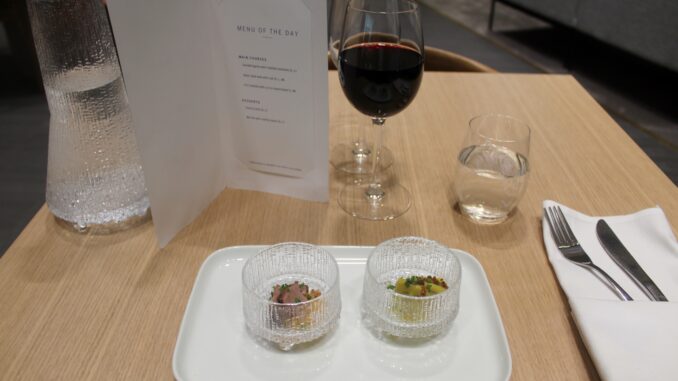 Fifth visit to the Finnair Platinum Wing in Helsinki and third visit to the a la carte restaurant, which is open from noon until around 5 pm when most flights to Asia leave.
The first visit was in June, shortly after the opening of the lounge, the second visit was in July and now the third visit in August, and it is quite impressive that on each occasion the menu has been different, and that includes all three main courses and both desserts.
The a la carte menu is available on each table and there is a full table service with wines served by a lounge attendant, and they seem fairly comfortable with the new service concepts now.
Here is the menu for today: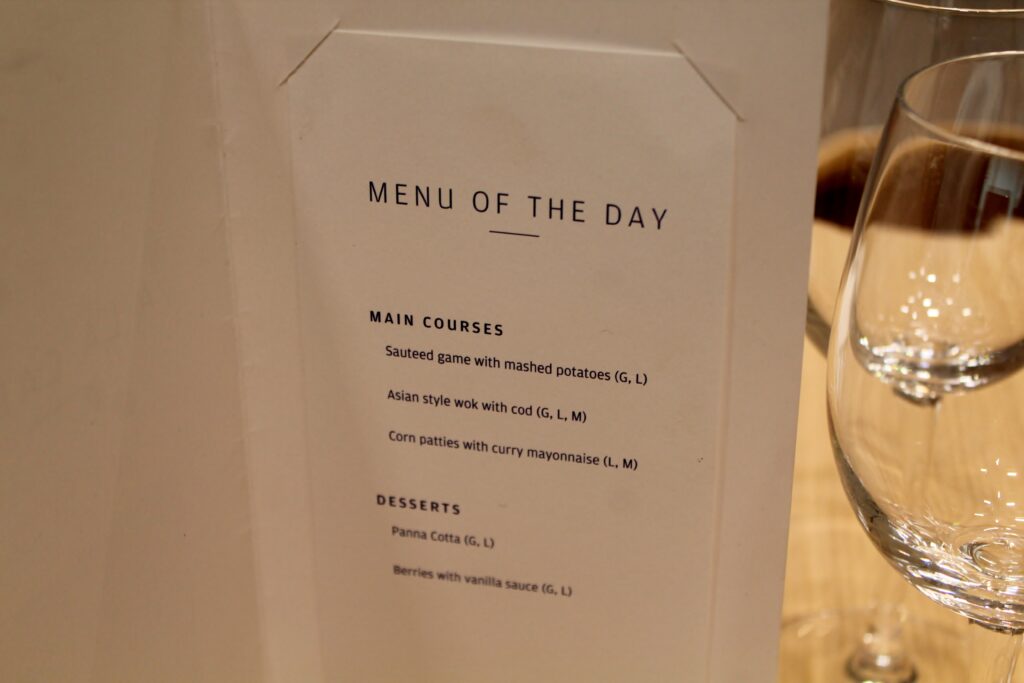 I had an afternoon flight from Helsinki to London. Just after the a la carte restaurant opened around noon I had a seat at one of the tables. I was approached by a smiling attendant and asked for a glass of red wine while having a proper look at the menu. The choice fell on the Margaux La Reserve d'Angludet 2014, which I also tried last time. Really not bad.
The starters are available for self service at the buffet corner and you are invited to help yourself to whatever you like from the buffet while the main course is being prepared. The starters included some Nordic specialities and are served in beautiful Iittala bowls.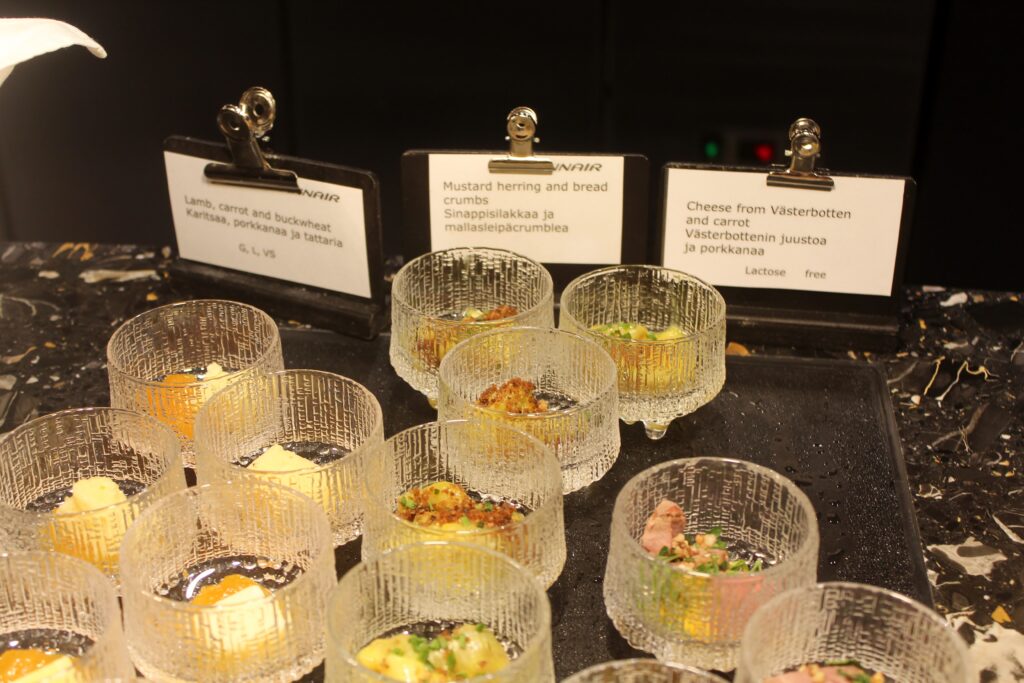 This time I decided to try the Asian-style wok with cod for main course. Perhaps red wine was not the optimal drink for fish, but the dish itself was tasty. Also the portions are not too large, which is a positive thing as it leaves some room to help yourself to other things from the buffet.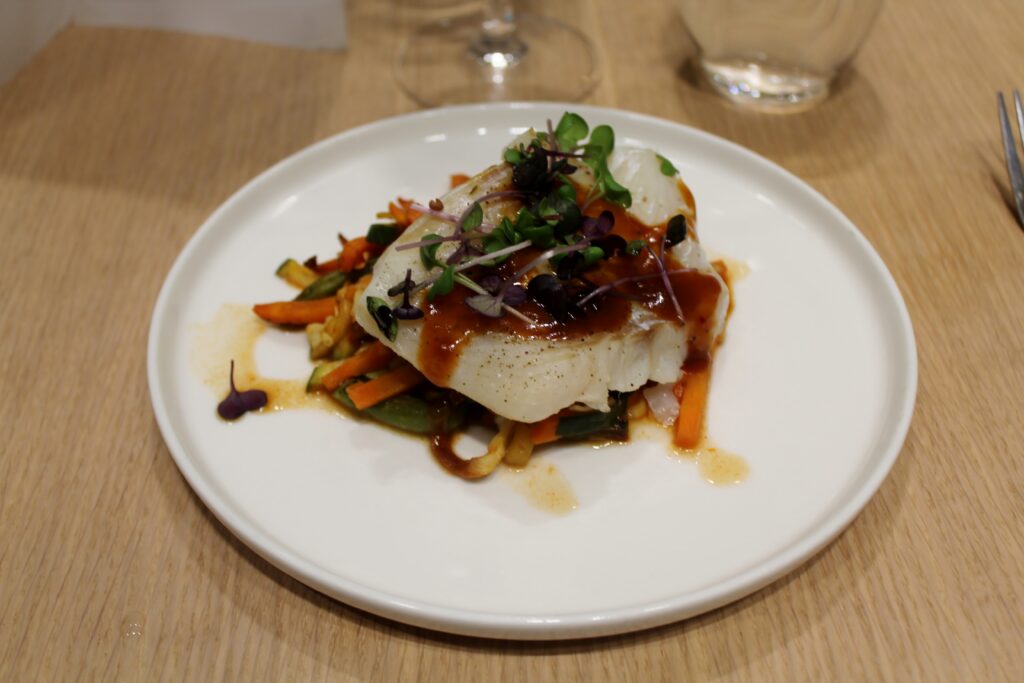 Finally there were two desserts available on the menu, Panna cotta or berries with vanilla sauce. The panna cotta was a chocolate one and once again I was so impressed with the presentation of the dessert, which I have also been on both previous occasions.
After finishing the dessert I left the restaurant and had a seat in one of the comfortable armchairs to have a cup of coffee and some petit fours from the desserts table, which is quite impressive. I also went to the manned bar to order a gin and tonic, this time I decided to try the Nordic Spirits Lab Gin.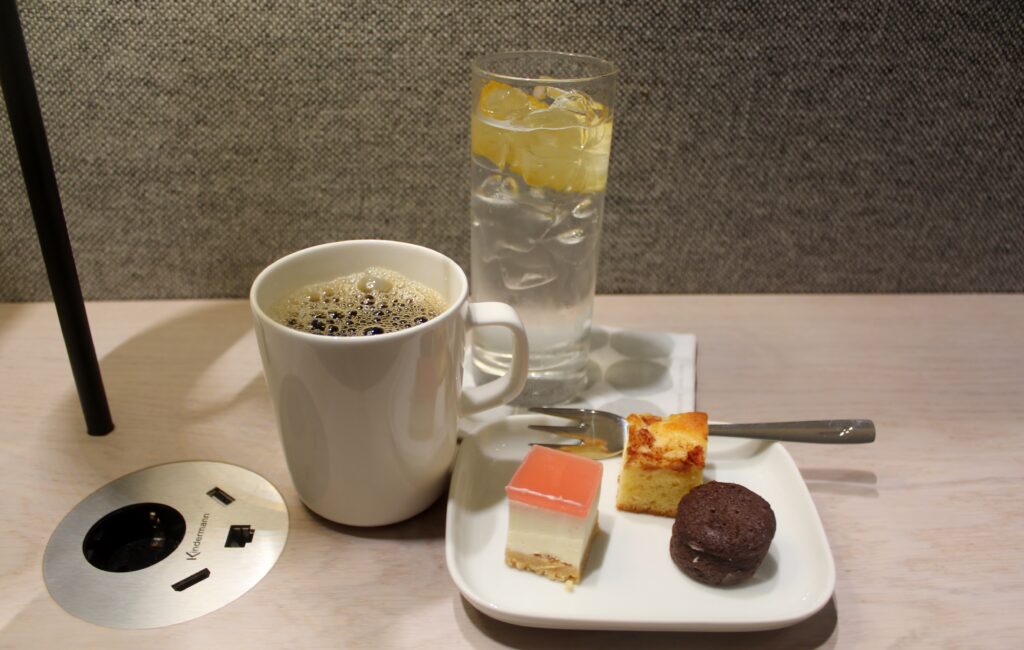 Overall the Finnair Platinum Wing continues to impress, it is easily the best airport lounge in Northern Europe and I will happily come back here many more times in the future.