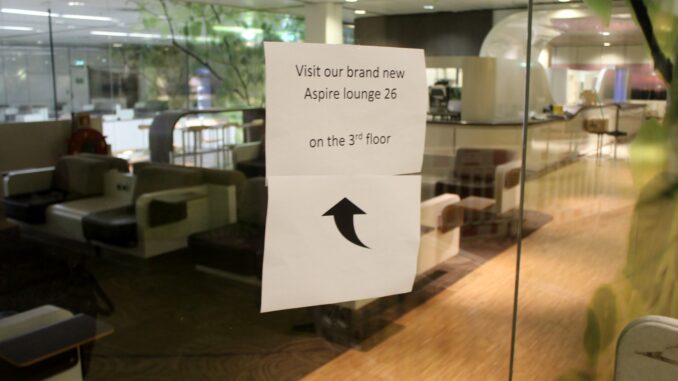 There are plenty of good things to say about Amsterdam Schiphol airport. The shopping is good, there are lots of facilities and the airport is easy to navigate with just one terminal building. However there is one thing about Schiphol which is not good at all, the third-party lounges.
In the Schengen area there is just one lounge other than KLM Lounge, the Aspire Lounge No 26. And it is used by all Star Alliance and OneWorld carriers flying to Schengen destinations as well as for pay-in customers and those holding a lounge card such as Priority Pass. And it is a truly sad lounge, seriously. An embarrassment for a major international airport like Schiphol.
So imagine my joy when I noticed this sign today at the entrance of the Aspire Lounge. The old one is closed, permanently, and there is a brand new one in the Schengen area.
The new Aspire Lounge is located right above the old one, so you take the lift just in front of the old lounge entrance or use the stairs.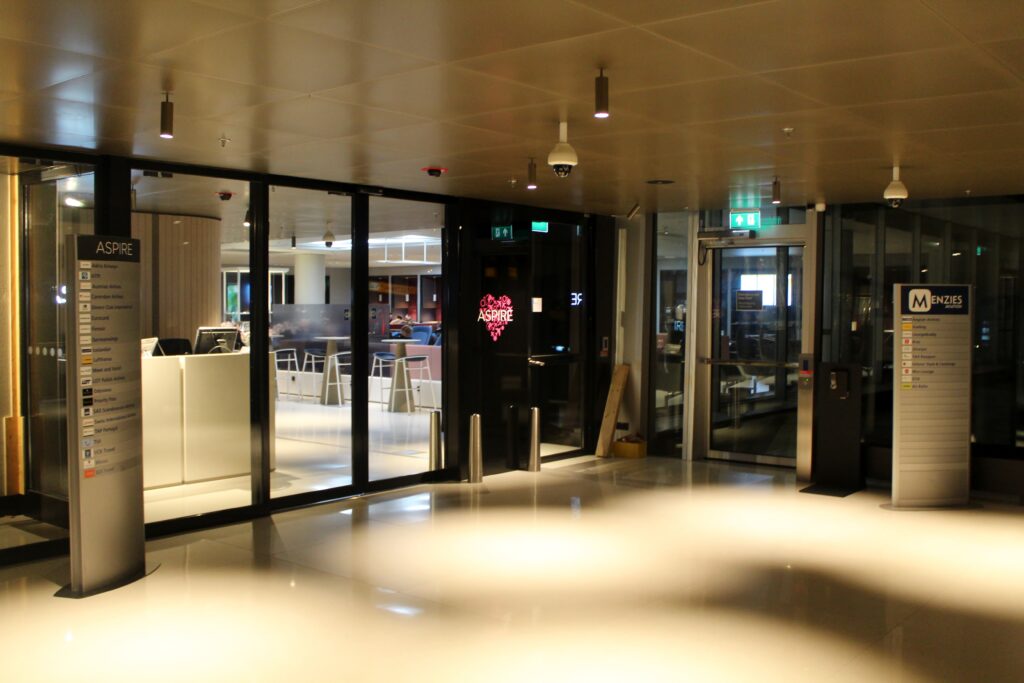 Unfortunately there was no time to go inside but from what I could see from the outside the new lounge looks promising. And hopefully there will be a much better selection of food and drinks as well. The selection in the old lounge was nothing to get excited about.
And soon there will also be a Star Alliance lounge in the Schengen area at Amsterdam Schiphol, expected to open within just a few weeks. Schiphol surely is improving.