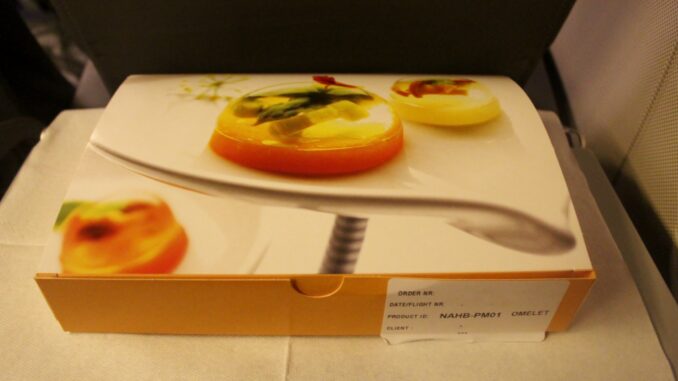 One of the nice things about travelling in 2018 is that more and more airlines offer the opportunity to pre-order food for the flight, and personally I do not mind paying a bit more to get something decent to eat onboard (assuming that what you actually get is decent), especially when you have a long day coming up. Also there may be days when you did not have time for a proper breakfast, as was the case this morning. The breakfast restaurant at the hotel had not even opened when I checked out.
In the past I have pre-ordered food on airlines such as Austrian Airlines and Air Baltic, this morning I decided to give the pre-ordered breakfast on Nordica a try, the main carrier of Estonia. This was on a flight from Tallinn to Munich.
The order was placed three days prior to departure on the Nordica webpage and the process was fairly easy and straight-forward and I also received a confirmation and a receipt via e-mail. The price for the breakfast was 11 euro.
Although I did have access to the lounge at Tallinn airport flying Nordica being Star Alliance Gold (Nordica is basically in a joint-venture with LOT, using the LO code for all their flights) I was quite surprised there was no breakfast offered in the lounge. There were some food items in the buffet, but the same as you would get at lunch or dinner time. It felt a bit odd really.
I had seat 04F for the flight, the first row of economy class, and the adjacent seat was kept free and seemed to have been blocked. A good start of the flight.
As we reached our cruising altitude the purser approached my seat, greeted me with a friendly "Good morning" and told me they had my breakfast ready and asked me if I wanted to eat straight away or if I preferred to wait until later. A very nice touch. I was rather hungry so I told him I preferred to have my breakfast straight away.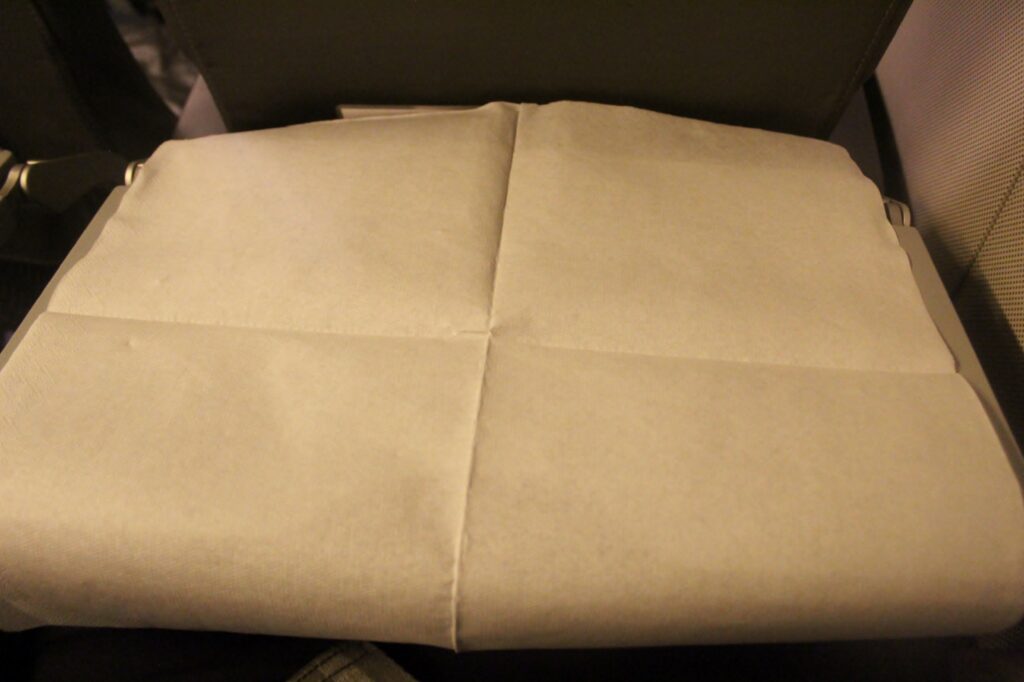 A paper table cloth was laid on my table, another nice touch for a pre-ordered meal in economy class, and then the breakfast arrived in a box.
So regarding the food, on the positive side there was plenty of it, I really did not get off the aircraft hungry. On the negative side, well I never expected it to look exactly like on the promotion photo on the Nordica webpage, with proper china and proper glasses, but I expected it to look at least somewhat similar.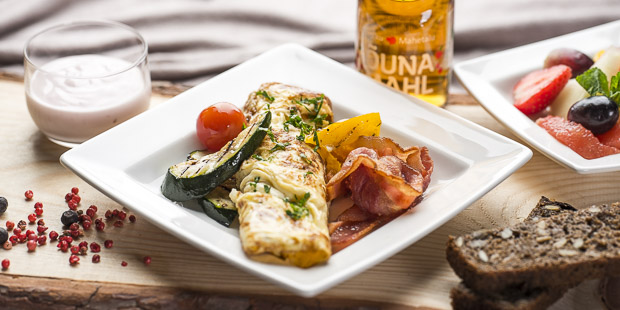 The breakfast consisted of a cheese omelette, a yoghurt, a slice of rye bread with butter, a fruit salad and a bottle of apple juice. Coffee, tea and water are always served free of charge in economy class.
And well most comments will of course be about the main course. The presentation was not exactly 10 out of 10. And there was not much bacon, and it did not really feel like an omelette. And there were some kind of red berries (cranberries?). And all in a mess.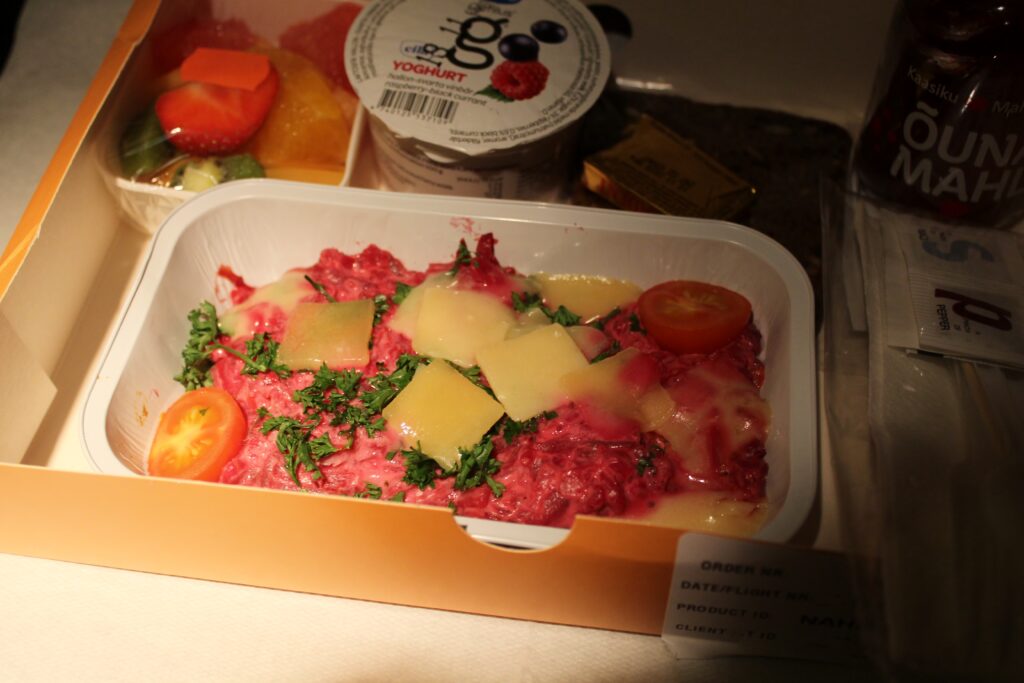 But although there was way too much cheese for my taste, and although the presentation was not exactly brilliant, it did taste much better than it looked like.
And on the positive side the service was perfect and very attentive, not at all what you would expect in economy class. I guess it was a combination of me having pre-ordered a meal and being one of the very few frequent travellers onboard (based on the people I saw in the lounge and those who boarded during the priority boarding stage).
The service was especially friendly from the male flight attendant who invited me to eat whenever I wanted during the fairly long flight from Tallinn to Munich and who also proactively offered me a refill of the coffee later on. It was just perfect.
To sum up, both Austrian Airlines and Air Baltic did this better, but although I generally do like LOT and Nordica I am not sure if I would order this breakfast again, however I might give one of their lunch or dinner options a try in the future.