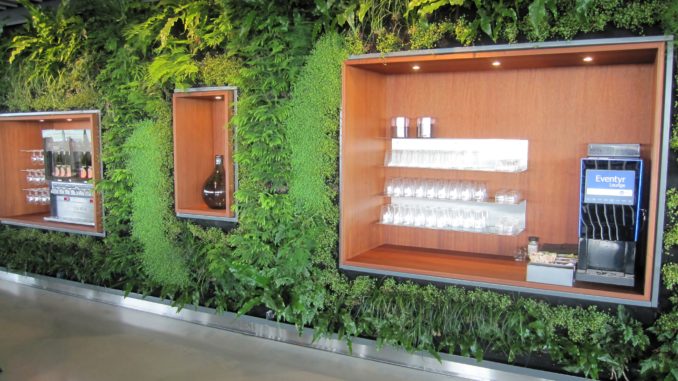 Until 2017 not much had happened at Copenhagen Kastrup airport for many years in terms of lounges. You have the SAS Lounges, divided into a business lounge downstairs and a gold lounge upstairs, which were pretty cool when they opened but now start to look a bit worn and tired. Then you have the Aspire Lounge and the Aviator Lounge (previously called the Novia Lounge), both rather uninspiring and packed to the limits at peak times. That was the situation until 2017.
But since last year no less than three new lounges have opened at the airport, and they are all pretty good. Copenhagen airport has in fact become a great lounge airport
Eventyr Lounge
The first lounge to open was the Eventyr Lounge, which was also the first ever lounge to open in the non-Schengen area at the airport.
Used by airlines such as British Airways and Emirates the lounge has possibly the best view at the entire airport. A 180 degrees view of the runways and the apron. You can even see parts of the Øresund bridge leading to Sweden. The interior is stylish and the selection of food and drinks, although not exceptional, is not bad for a third-party lounge. And they have cool wine machines.
Read the full lounge review here!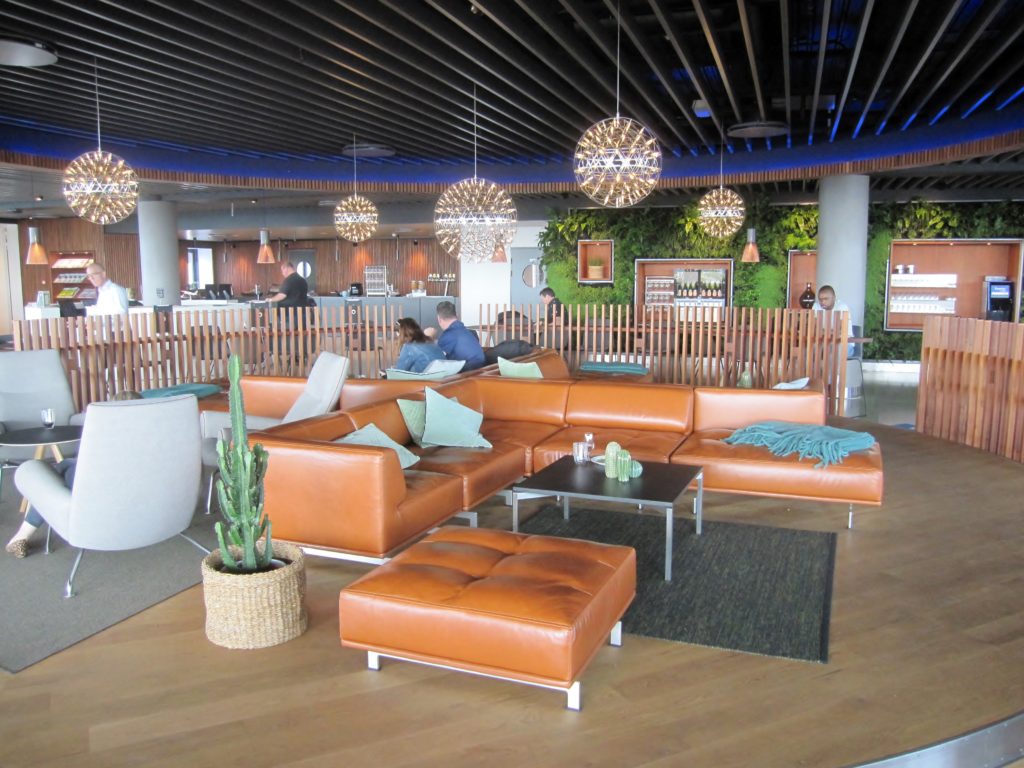 Primeclass Lounge
The Primeclass Lounge was the second lounge to open in 2017 and the second lounge to open in the non-Schengen area in concourse D.
It is currently used by Turkish Airlines but also accessible using various lounge cards. The lounge is not very large but has a nice and modern design. There is a small but fairly decent selection of snacks, sandwiches and even hot food and there is also a manned bar where you can order drinks, cocktails and freshly-brewed coffee.
Read the full lounge review here!
Atelier Lounge
This is the latest addition to the lounges in the Schengen area. The Atelier Lounge is located at the end of the shopping area close to concourse A and is used by airlines such as Air France, KLM and Finnair.
The concept is a rather unusual one with different colours used for different areas of the lounge depending on the purpose of the area. And the lounge is even divided into two floors. Fairly good selection of drinks and cocktail snacks including some hot food.
Read the full lounge review here!