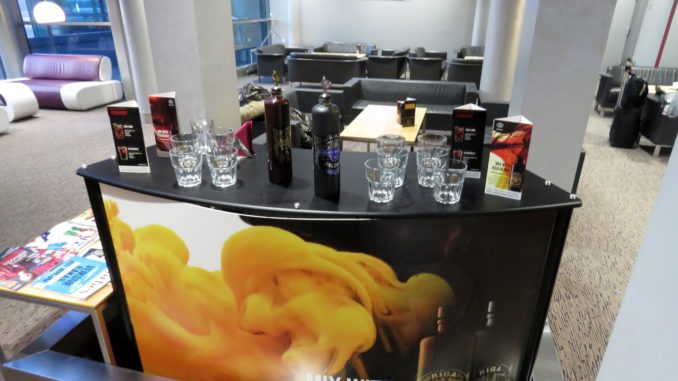 One nice aspect of travelling is the possibility try local beverages in the country you visit. Might it be a local beer, a local liqueur or whisky, or a soft drink, perhaps a particular juice or an herbal drink.
In the Primeclass Lounge at Riga airport you have the opportunity to try the Riga Black Balsam, or Riga Balzams as it is spelled in Latvian. This is a traditional Latvian herbal bitter which is available in several variations and strengths ranging from 30% to 45%. It can also be used to mix drinks.
In the lounge there is a separate table with Riga Balsam bottles available to taste, two of the different variations, and also some information about the brands.
It is also available for purchase in economy class on Air Baltic flights, the national airline of Latvia, and if you travel in Air Baltic business class you can order it for free.