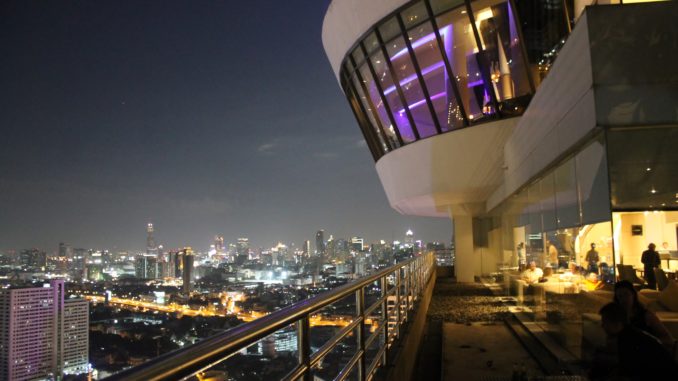 A few evening photos from the executive lounge at the Hilton Millennium Hotel in Bangkok, sometimes also called the Bangkok Riverside Hotel. It is located right in centre of Bangkok. just by the river Chao Phraya. I was upgraded to an executive room thanks to the Hilton Honors Gold Card, which also provided access to the executive lounge on level 24, with an outdoor terrace and a marvellous view of downtown Bangkok, the skyscrapers and the river.
The executive lounge also has a manned bar which is open during the happy hours in the evening, with lounge attendants mixing a few rather tasty cocktails, on top of the wines, beer and soft drinks available for self service. And naturally in the morning an international breakfast buffet is offered while afternoon tea is served in the afternoon.
This is the view from the outdoor terrace at the executive lounge in the late afternoon during daylight.