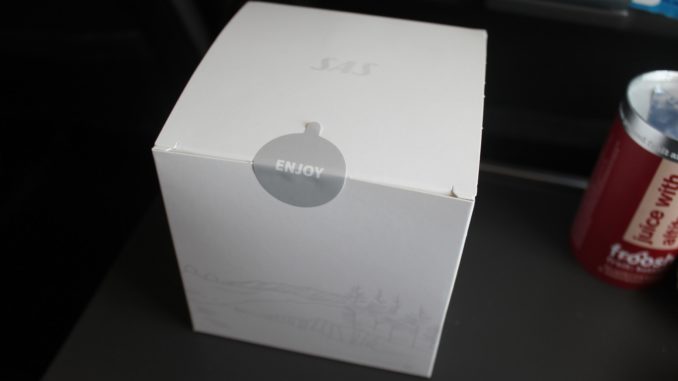 SAS recently introduced a new meal concept on shorthaul and mediumhaul flights within Europe. The new and rather innovative idea is to serve all major meals in a cube. The exact offerings can vary a bit depending on the length of the flight and the destination but on all intra-European flights a breakfast cube is served on flights departing before 9 am. It is offered free of charge in SAS Plus (premium economy) and can be ordered at a cost in SAS Go (economy class). In SAS Go it is also possible to pre-order the breakfast cube until 24 hours before departure on flights lasting at least 60 minutes.
As I wanted to give the breakfast cube a proper try I decided to pre-order it for one of my morning flights in SAS Go. This was fairly straight-forward to do on the SAS webpage under 'Manage my booking' with payment using a credit card.
A benefit of pre-ordering the cube is that it is normally delivered to your seat as soon as the seatbelt sign has been switched off, so you do not have to wait for the regular inflight service to start. A flight attendant will typically deliver it personally to your seat, especially useful on shorter flights so you will get plenty of time to finish it without any stress.
As we had reached our cruising altitude I got my breakfast delivered from a female flight attendant together with two bread rolls. Usually a bottle of orange juice is included in the breakfast deal but as they had apparently run out of orange juice I was offered a smoothie instead, which was just fine. Coffee and tea are always included onboard, also in SAS Go/economy class, and are served separately.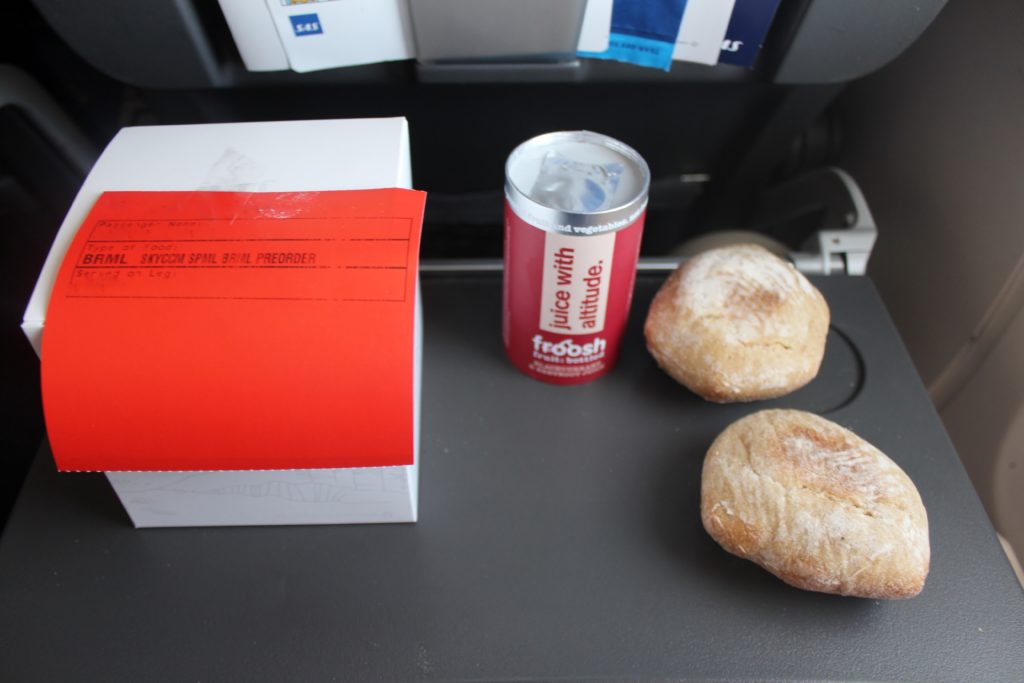 The cubes are always white with some kind of SAS drawings on them. After opening the cube there was one layer with ham, peppers and cream cheese.
Right below was the rest of the breakfast, including yoghurt, granola, butter and marmalade.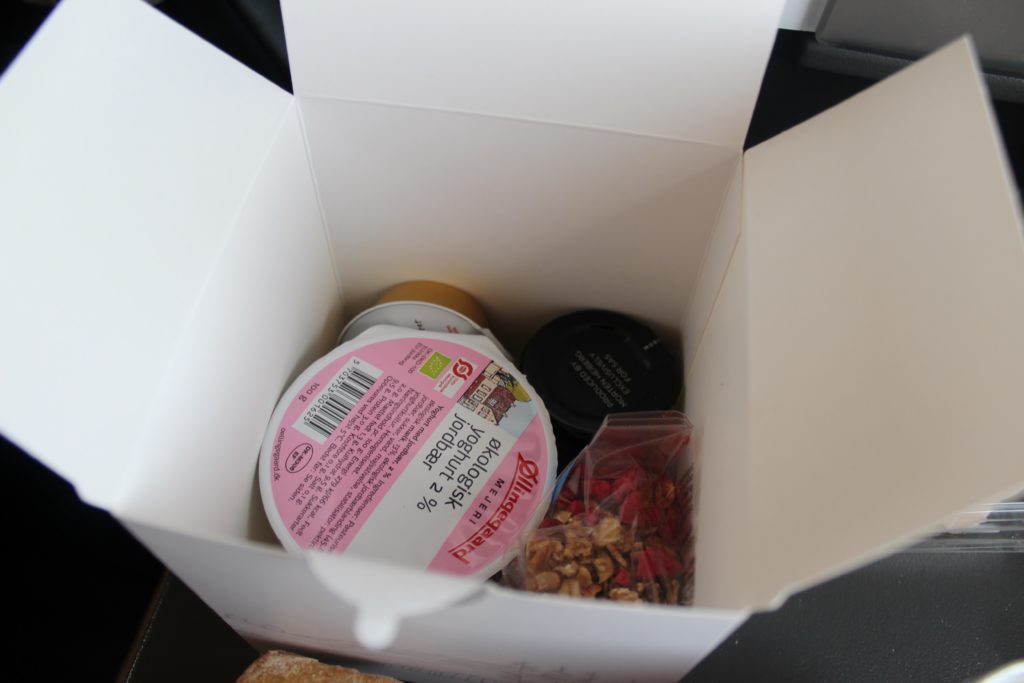 The whole idea with the cube is that it should not take up too much space on the tray table so you should also be able to use it also for other things during the meal service, such as for a tablet. However as there is no other way but to unpack the entire cube, if you are interested in having some yoghurt for breakfast for example, the contents do take up most of the space on the tray table anyway. And not getting a proper box means there is nothing to use as a plate. Some people may not even want to place the bread rolls directly on the table as it may be dirty and infectious from the previous passengers.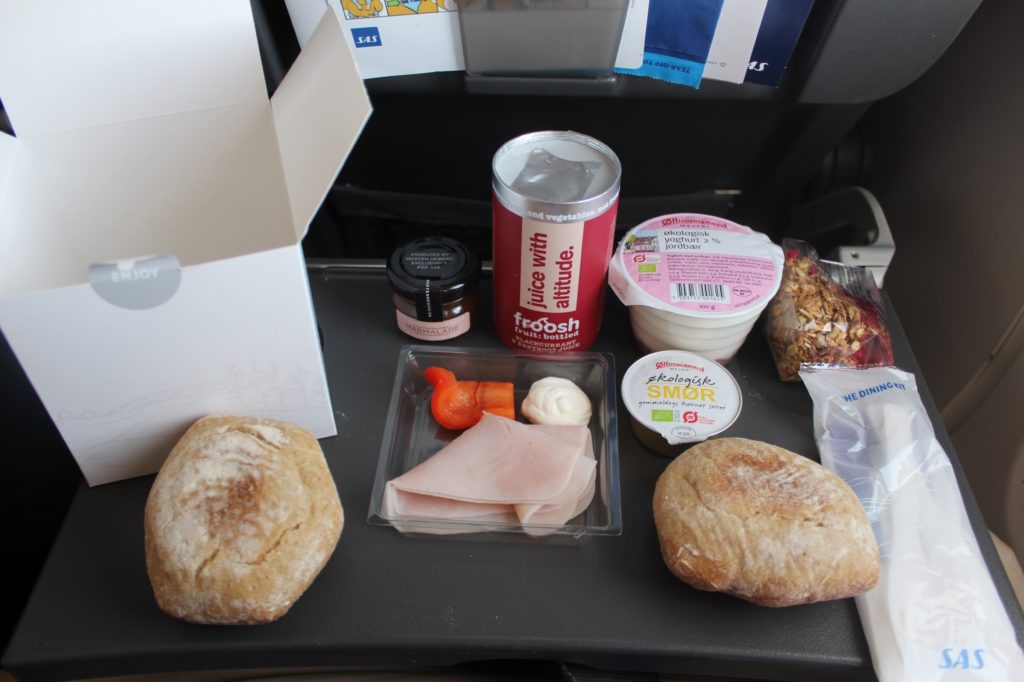 But the cube itself is fine and the design is rather innovative, definitely something different. The marmalade was nice, just like the yoghurt with the granola. However there should have been some kind of plate or table cloth to put the food on. There is definitely some room for improvement.