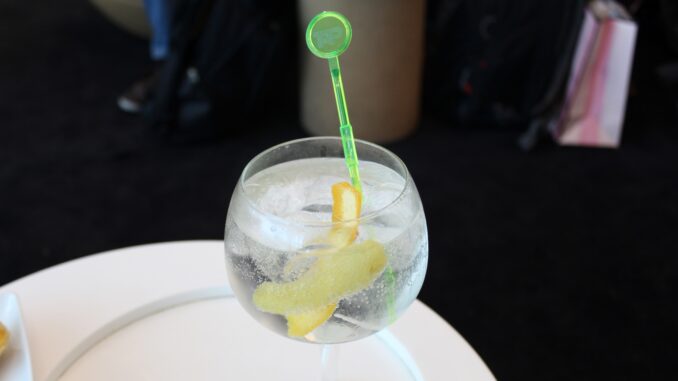 Possibly the best thing about the new TAP Lounge at Lisbon Airport is the manned bar, which is nothing but superb. If you fancy a gin & tonic you have no less than five different gin brands to choose between, including Hendrick's and the tasty Portuguese Sharish gin, and they put a serious effort into every cocktail, really taking their time to mix it properly and adding some garnishes. Most impressive.
And they have the very tasty Pastéis de nata in the lounge as well, the traditional Portuguese custard tarts, which are delicious.
If you travel from Lisbon on TAP or another Star Alliance carrier I can warmly recommend you to visit the bar, which is located at the opposite end from the self-service buffet area, to the right after the entrance.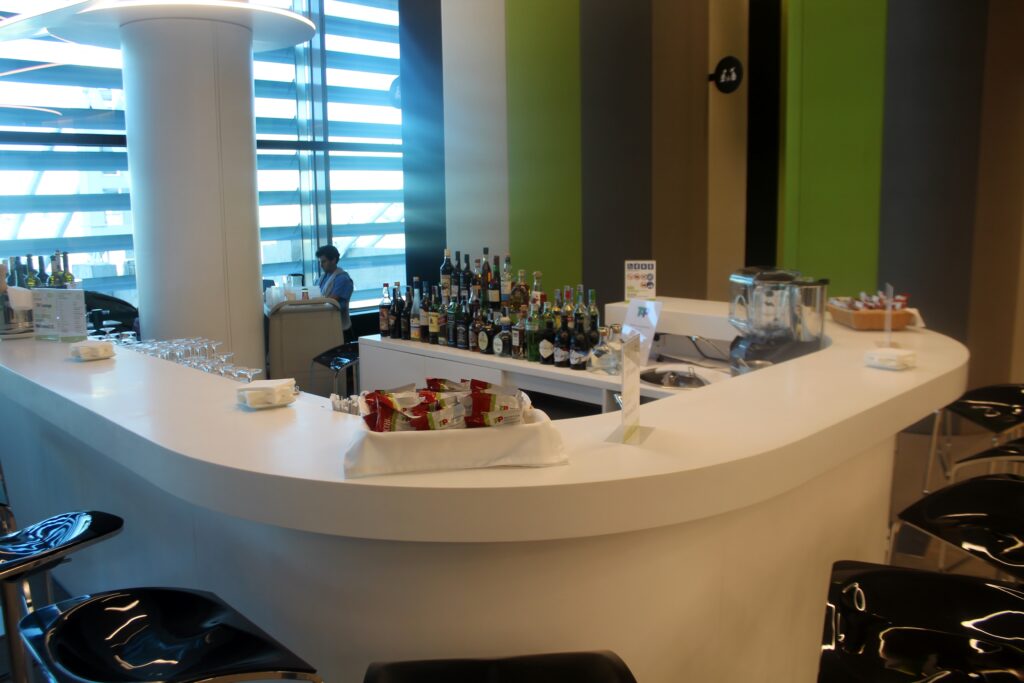 And if you want something else than a gin & tonic they have all kinds of other drinks.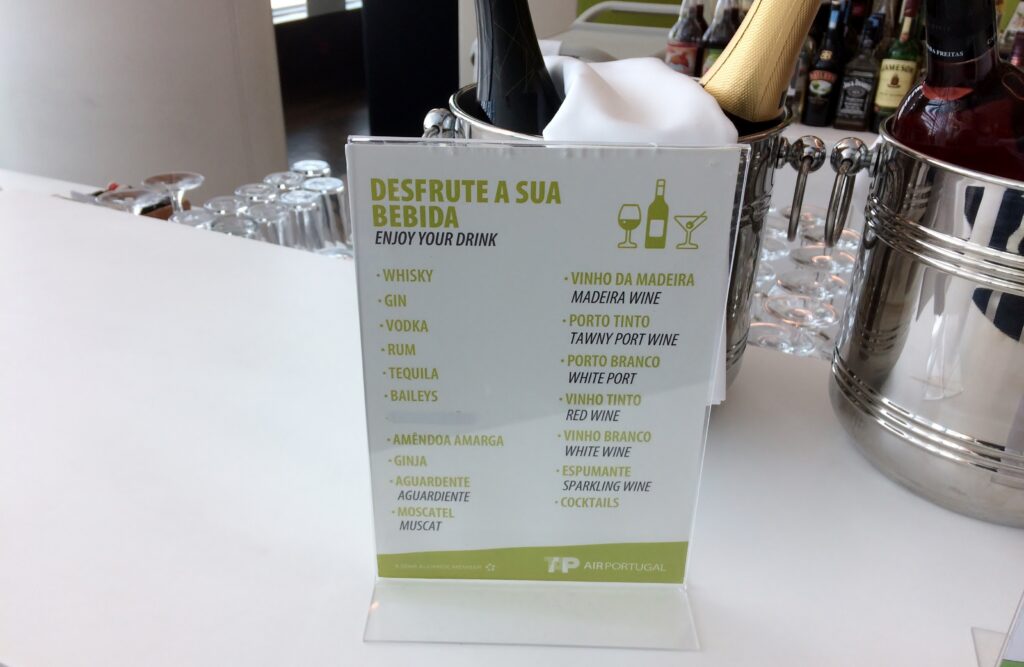 Among the other beverages on offer are sparkling wine and traditional Portuguese port wine.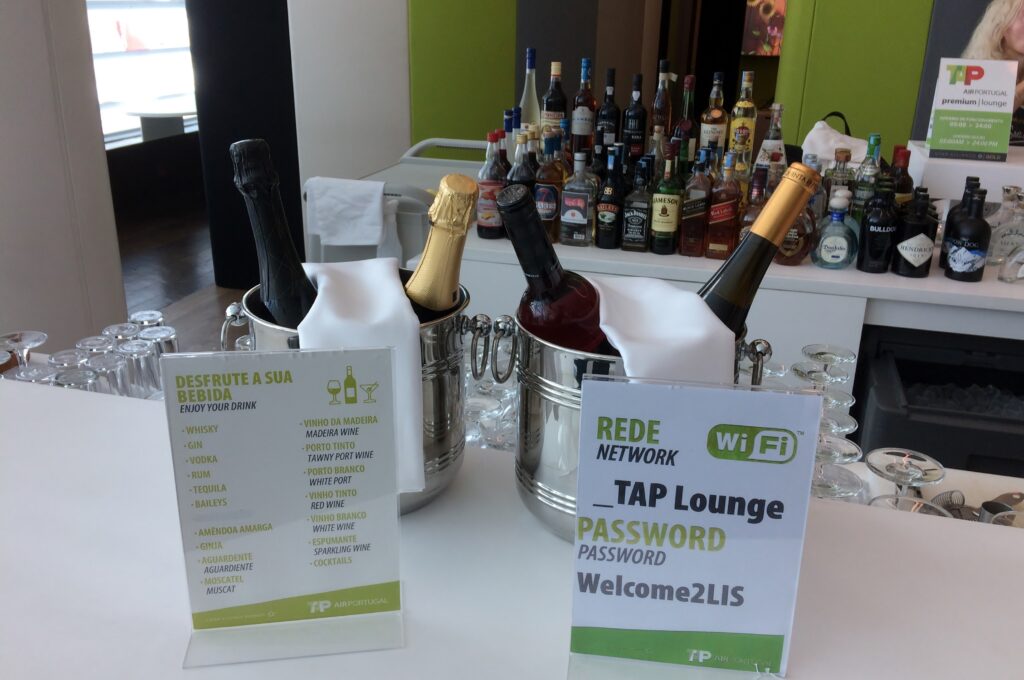 The wine selection is good as well, all brands being Portuguese of course. The wines served in the lounge are generally the same ones served in TAP business class in the air.
The selection of spirits is quite impressive and includes gin, vodka, whisky, rum and various liqueurs.
And you have five different gin brands to choose between, and some rather nice ones as well.
And the bartender really puts some effort into every cocktail. This is really a proper bar in every possible aspect with a properly trained bartender working.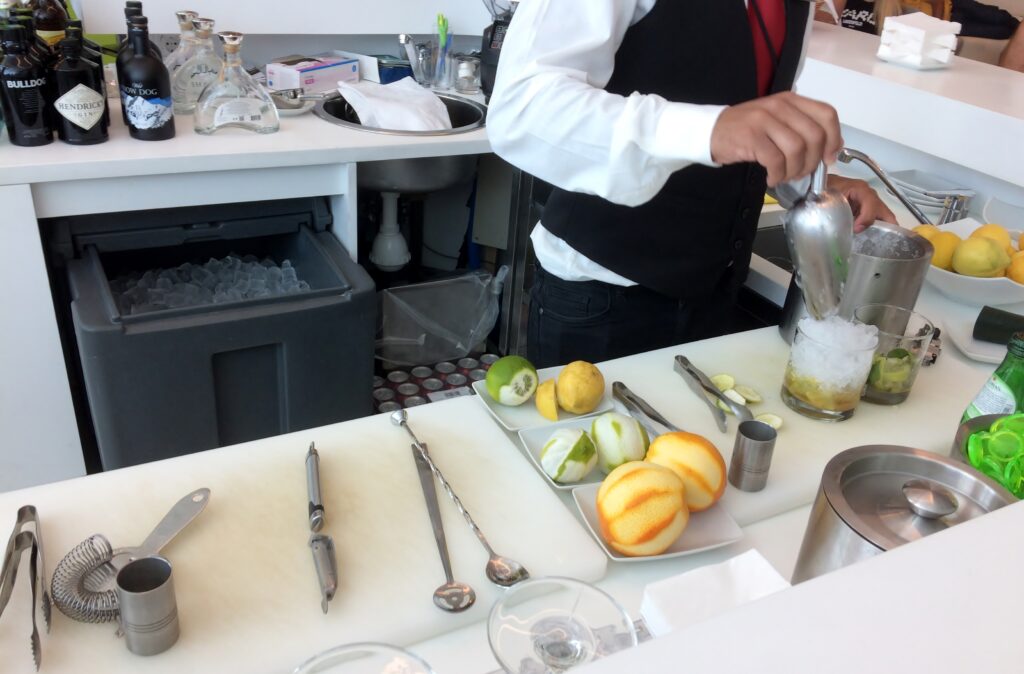 And here is my afternoon snack before boarding the flight to Zürich. A gin & tonic, a cup of coffee, a muffin and a Pastéis de nata