Just completed my first flight on the brand new SAS Airbus A320NEO, a 45-minute flight from Oslo to Stockholm. Having attended the inauguration ceremony in October in a hangar at Stockholm Arlanda airport it was great to finally be able to actually fly on the new Airbus A320NEO, about two months later.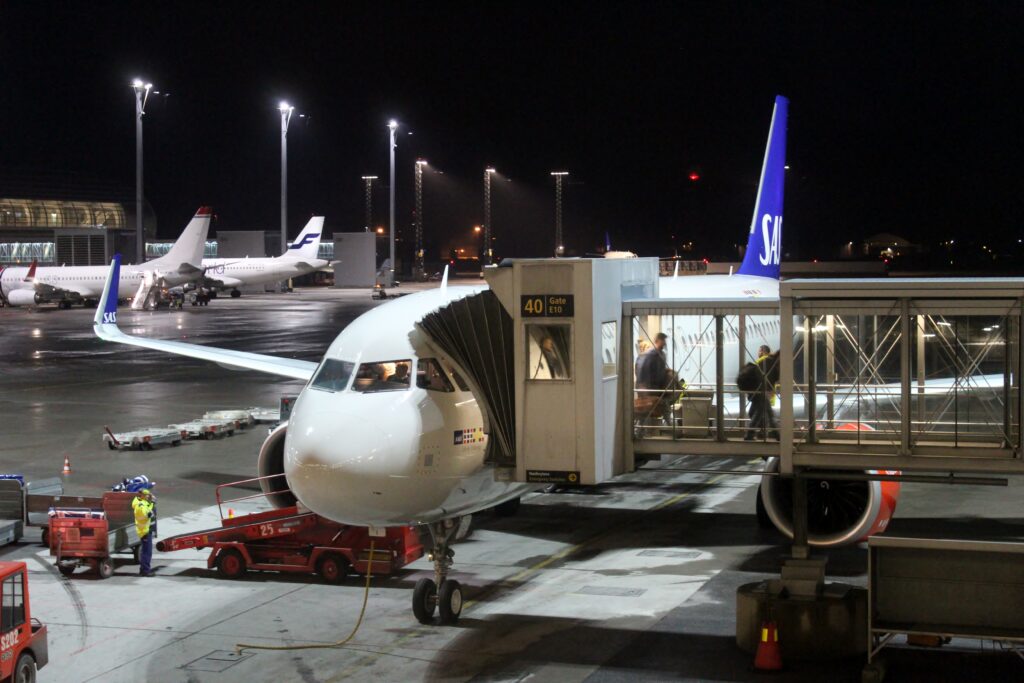 The flight from Oslo to Stockholm was operated using their second aircraft, Ulrik Viking, which was delivered to SAS just two weeks ago. You could easily notice this was a brand new aircraft. SAS have ordered 30 Airbus A320NEO in total so there are 28 more to be delivered until 2019.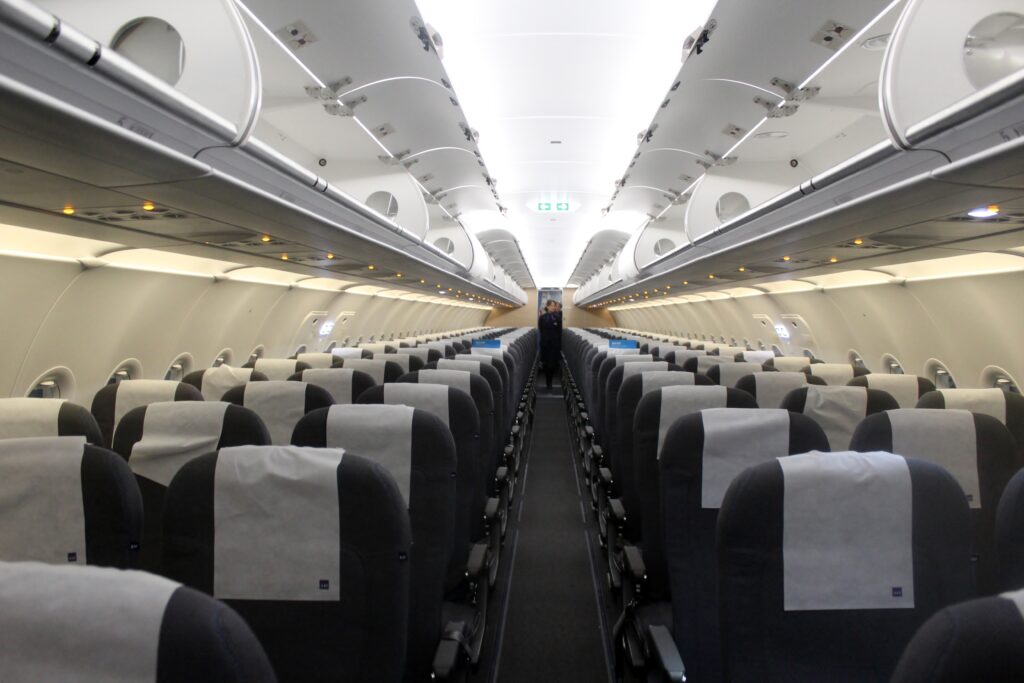 The seat on the Airbus A320NEO is the familiar Recaro seat with the rather thin seatback. The seat pitch is 30 inches, which may sound a bit tight, but the legroom is just fine for a shorter flight. The new seat design with the magazines placed at the top actually makes quite a difference when it comes to comfort and legroom.
A great new feature is the USB port which is available at every seat offering a decent 2.1 ampere of charging power. It can be used for example to charge a tablet or a mobile phone. It can only be used once airborne.
Another new feature is the cabin wall at the front and the back of the aircraft, which is now in wood and has the large squared blue SAS logo as a centrepiece. Also the curtains in the cabin are new and in a different colour compared to before, in a different blue shade.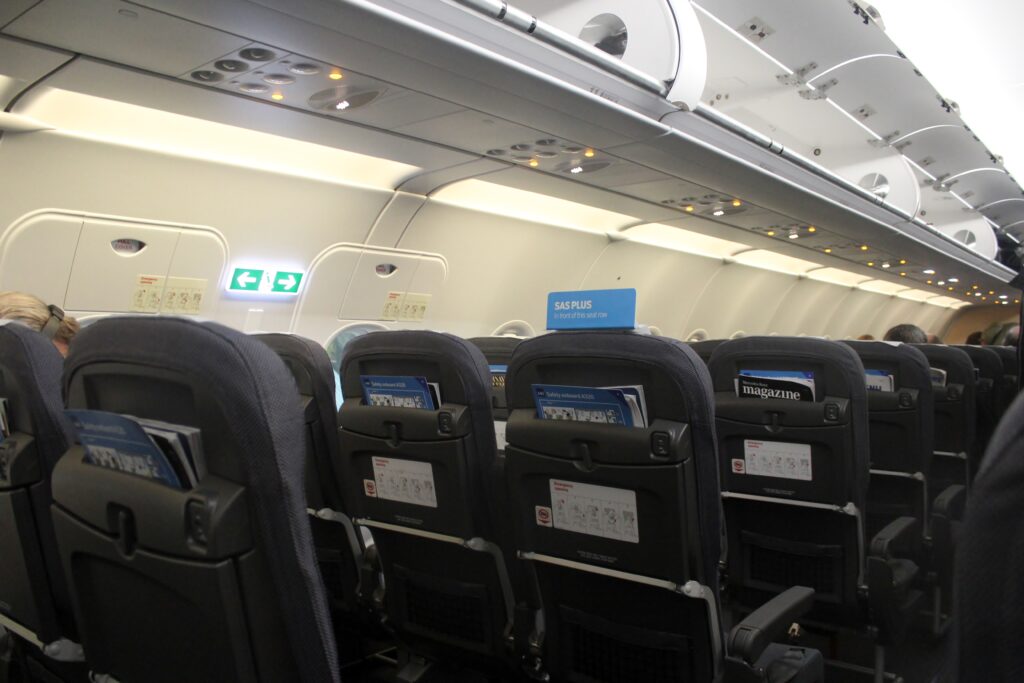 And I just love the mood lighting effects on the new Airbus A320NEO. The system has about 8 million different colours with 8 different modes used by SAS, including the colours of the three Scandinavian flags. It can also simulate a sunset or a rainbow.