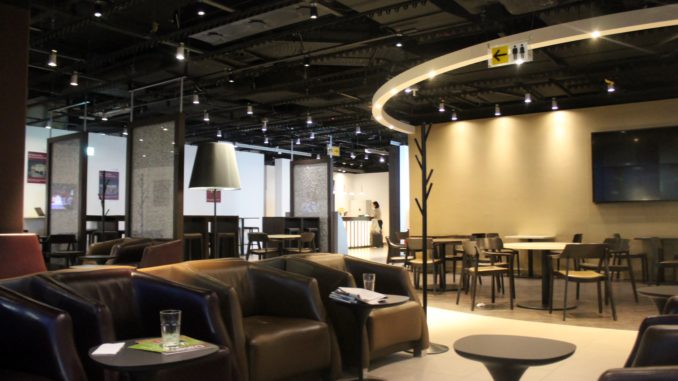 Where is it?

The Hugo Junkers Lounge is located airside in the transit hall of terminal B. The entrance is on the first floor, to the left after the security control, and can be reached using the lift or the stairs. There are plenty of signs in the transit hall.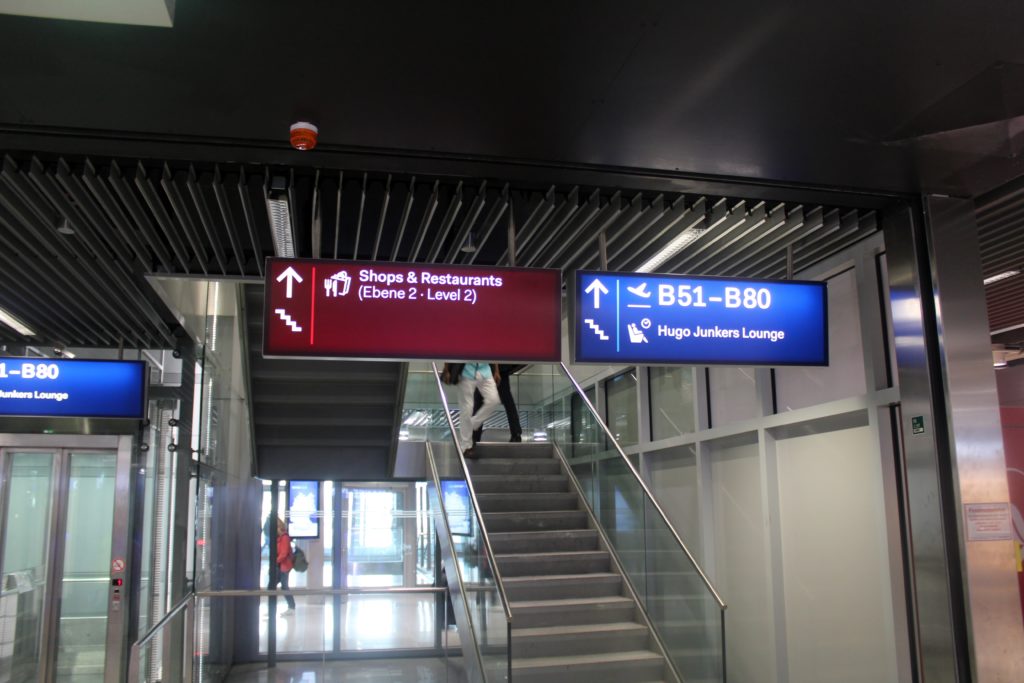 Passengers travelling from terminal A, the terminal used by Lufthansa and Star Alliance, can also visit the lounge by using the connecting corridor between terminal A and terminal B. There are plenty of signs to follow. However it can take up to ten minutes to reach the lounge and a similar amount of time to reach the gate after the visit.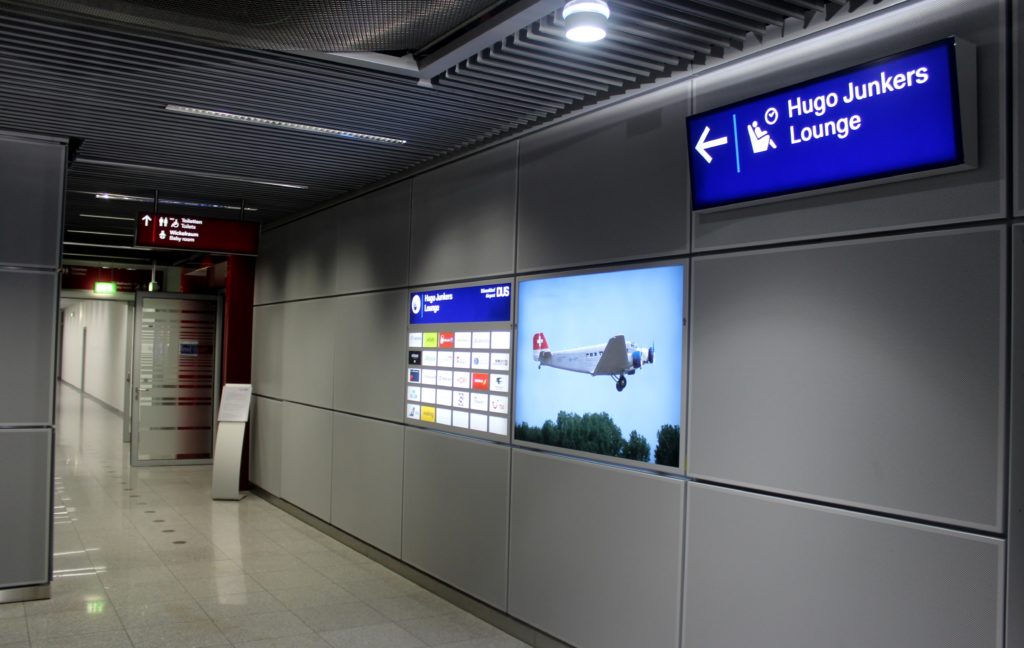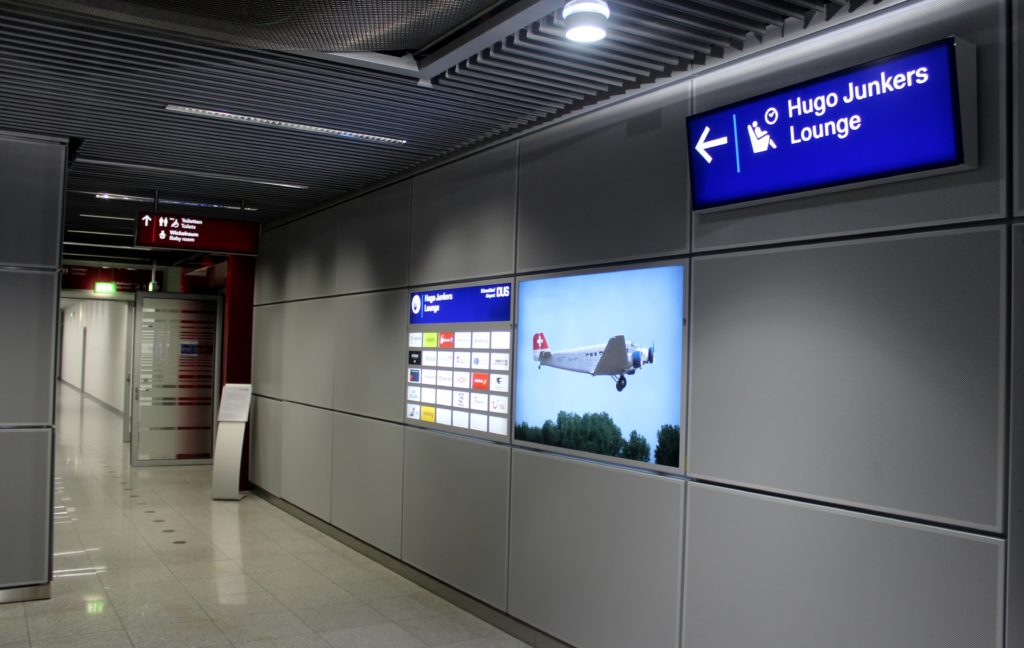 How do I get in?

The lounge is used by most airlines operating at Düsseldorf airport with the exception of Lufthansa, Star Alliance and Lufthansa partners. Virtually all airlines part of Skyteam and OneWorld use the Hugo Junkers Lounge for their premium passengers and top frequent flyers, although there is also a lounge in terminal C used for some longhaul flights.
It is also possible to access the lounge using for example Priority Pass and to pay for entry.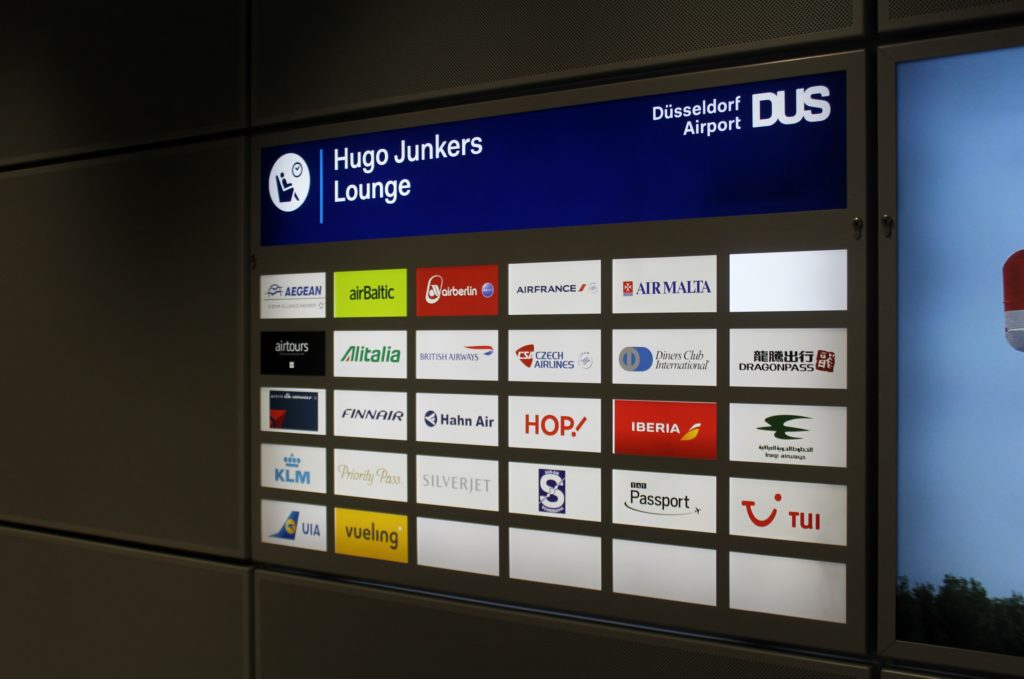 What's it like?

The lounge is fairly dark with the interior mostly in dark brown and black, however at the same time it is actually a rather stylish lounge. It has a unique mix of some modern design elements combined with the original terminal design from the 70's.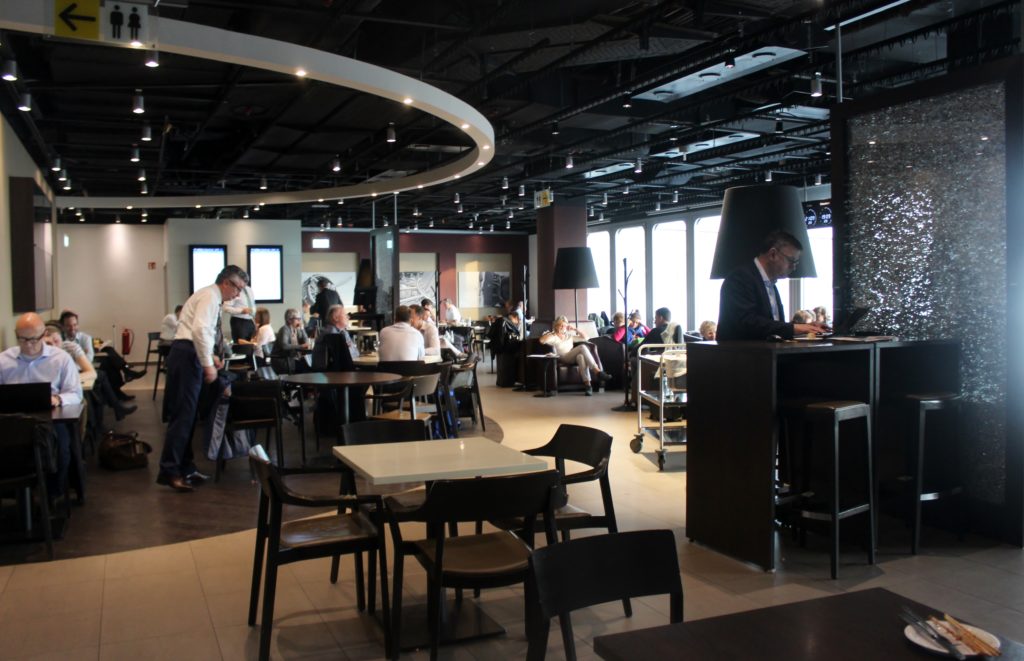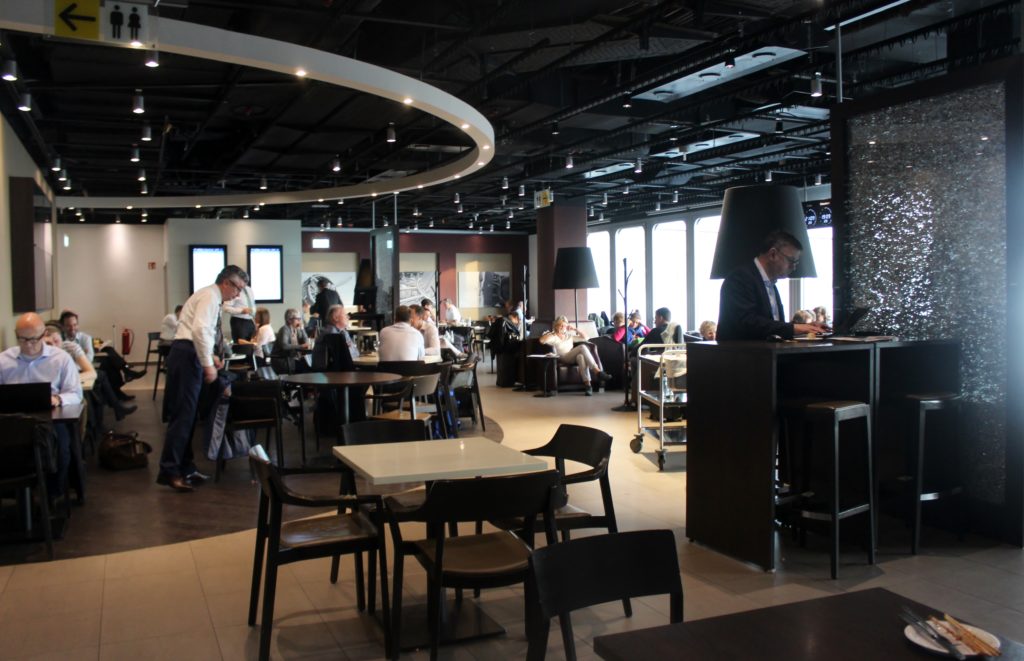 It is not the largest of lounges and being the main third-party lounge at a fairly large airport like Düsseldorf and used by a fair number of airlines means it can be pretty crowded during rush hour.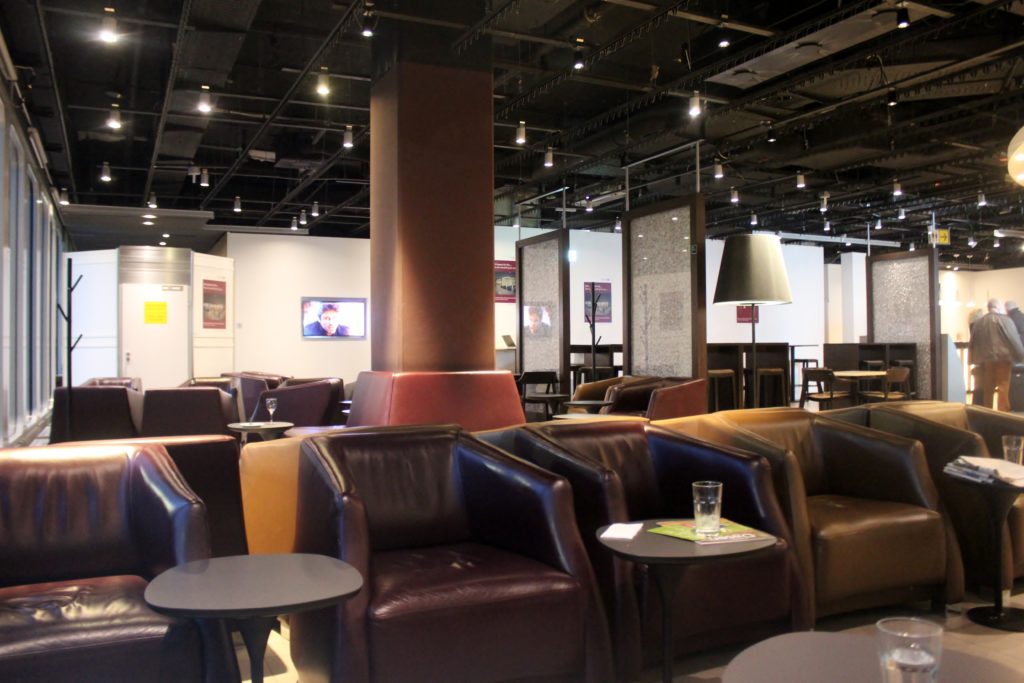 There is a good apron view through the windows overlooking the aprons at terminal B and terminal C and parts of the runways.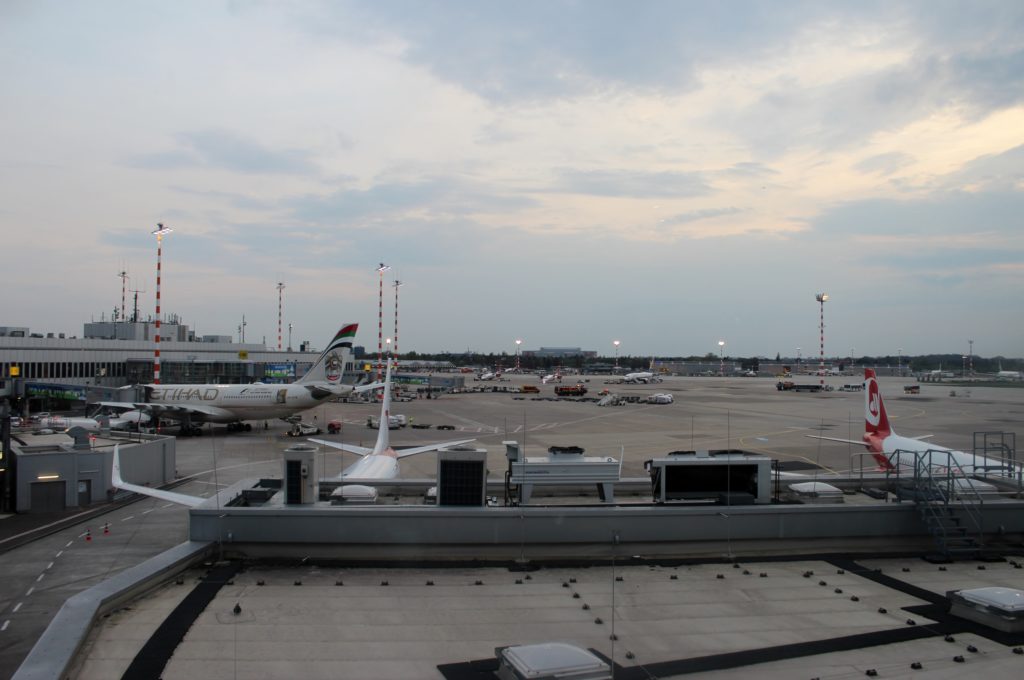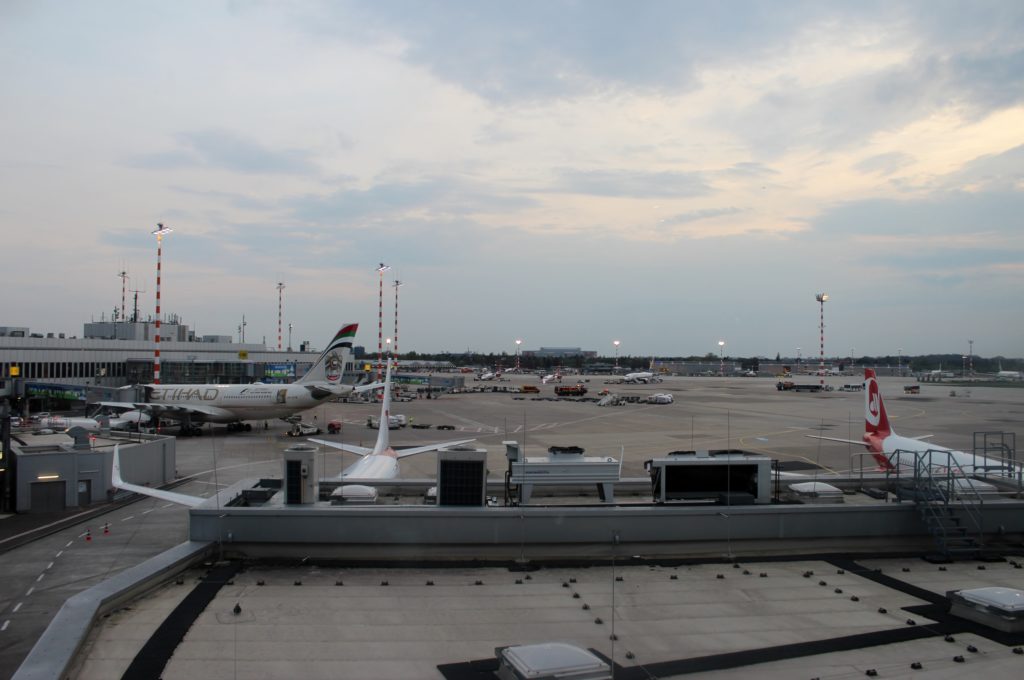 Food and drinks

A large self-service buffet is located in the corner on the opposite side of the lounge from the entrance and reception area.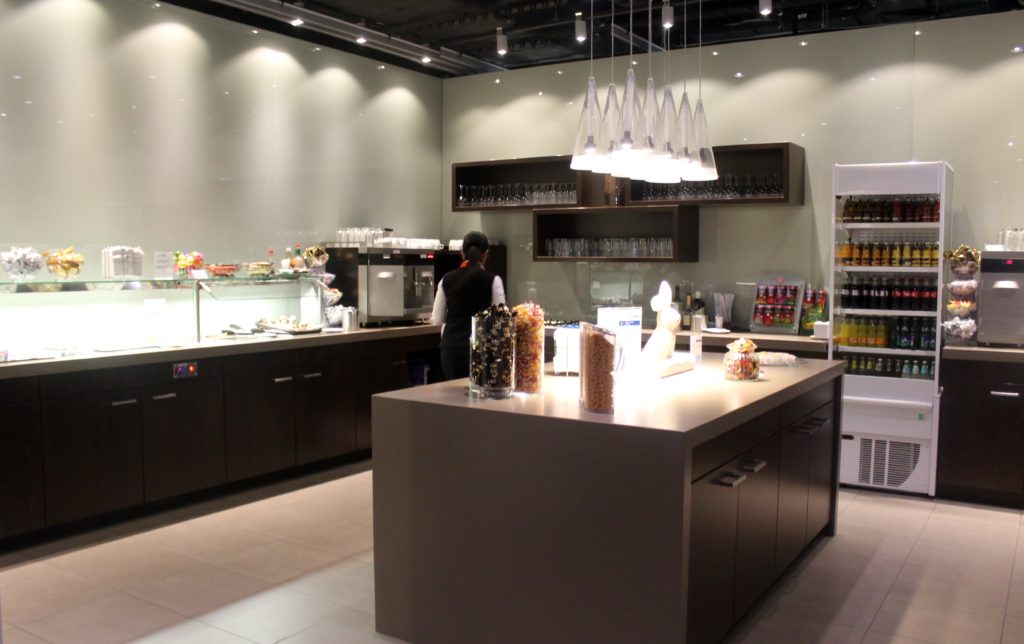 The selection of food and snacks varies depending on time of the day with breakfast items in the morning such as yoghurt, bread rolls and croissants. Later during the day a hot and cold buffet is offered with sandwiches, vegetables and 2-3 hot items such as chicken skewers or vegetarian meatballs.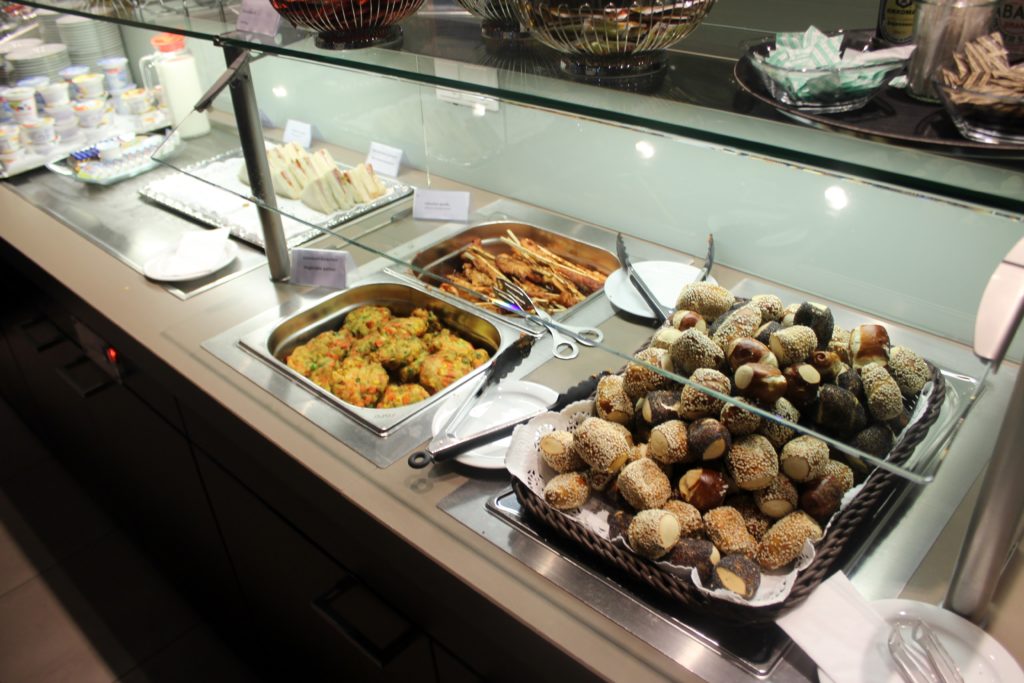 The drinks selection includes beer and wine, a standard selection of spirits, non-alcoholic drinks, tea and a coffee machine.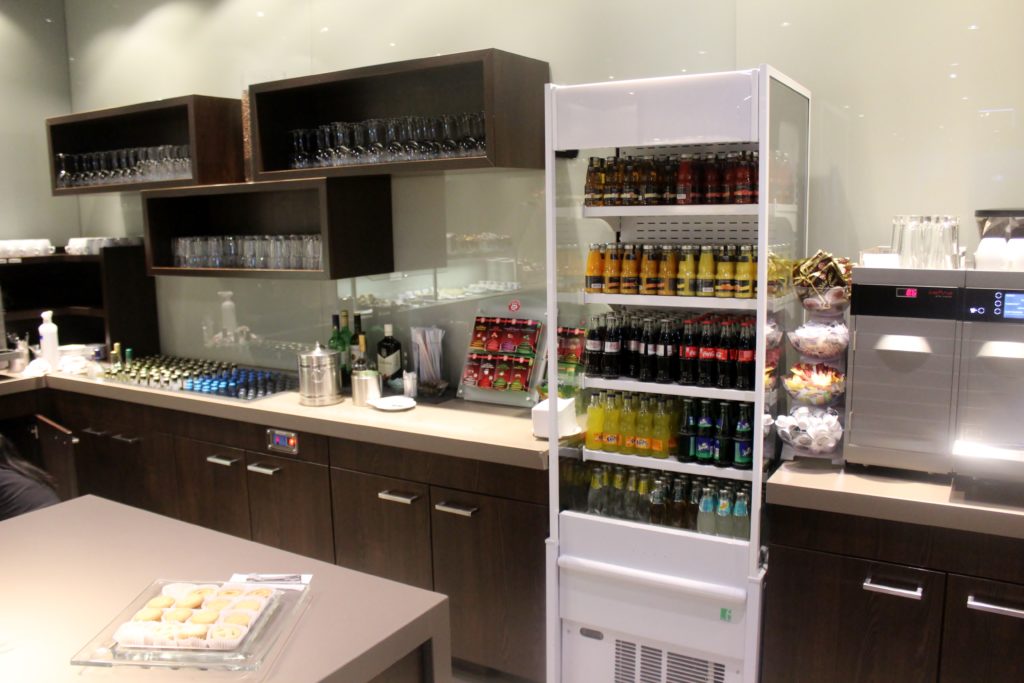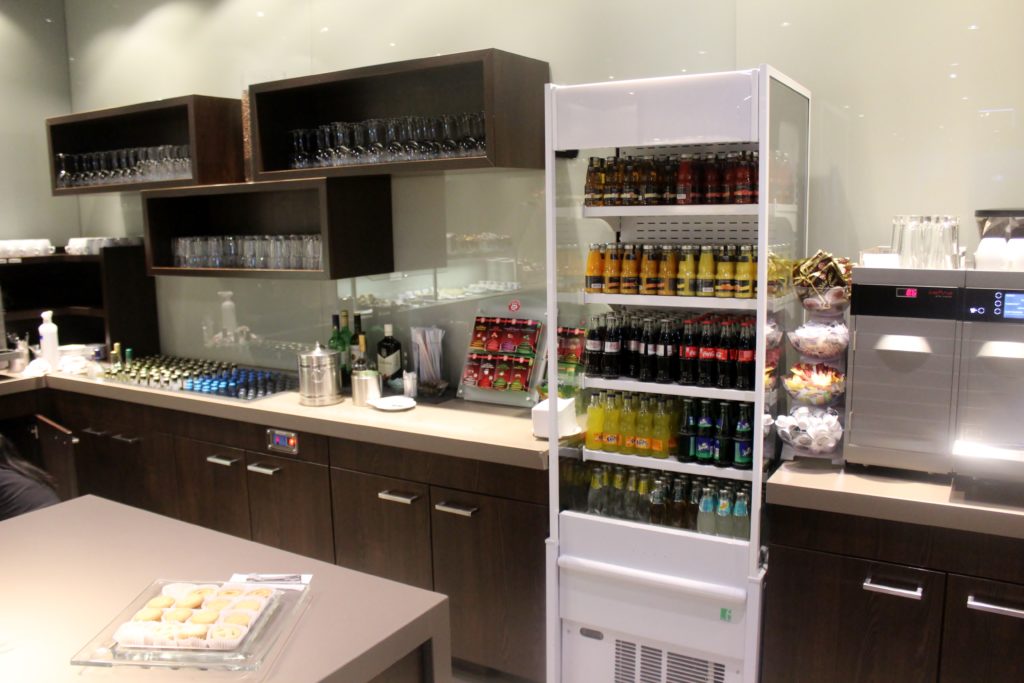 Facilities

Free wireless internet is available and there are newspapers and magazines in the reception area. There are also several TVs in the lounge
Restrooms are located inside the lounge and there are also showers available.
Final impression

The lounge is not bad for a third-party lounge. There is some hot food and a reasonable drinks selection, a stylish interior and a good apron view. But the lounge can be fairly crowded during peak hours.