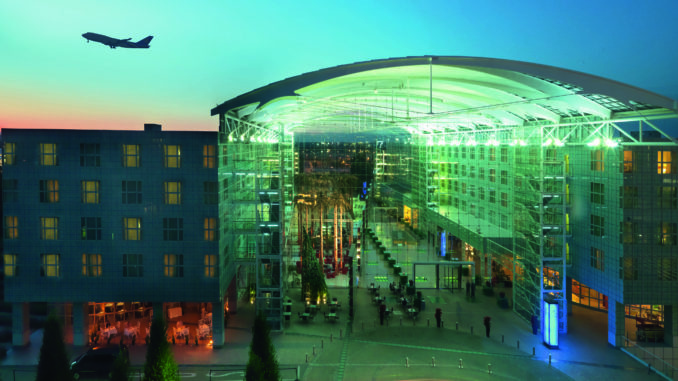 Hilton today opened its hotel at Franz Joseph Strauss airport in Munich. It is the former Kempinski Munich Airport which has now been turned into a Hilton hotel, making Munich airport the 35th airport in Europe with a Hilton hotel.
The hotel is located right between terminal 1 and terminal 2 with a short walk to the departure halls of both terminals as well as the railway station. It is the only hotel at the airport with direct access to the terminals.
Hilton Munich Airport features 389 rooms with another 160 guest rooms being added in 2017. A mix of local German and international dishes are served in the Charles Lindbergh restaurant while cocktails and snacks are served in the Nightflight bar.
Furthermore there is a health club with a 17-metre swimming pool, whirlpool, sauna, steam bath and gym. Business guests can make use of the conference centre with 20 meeting rooms.