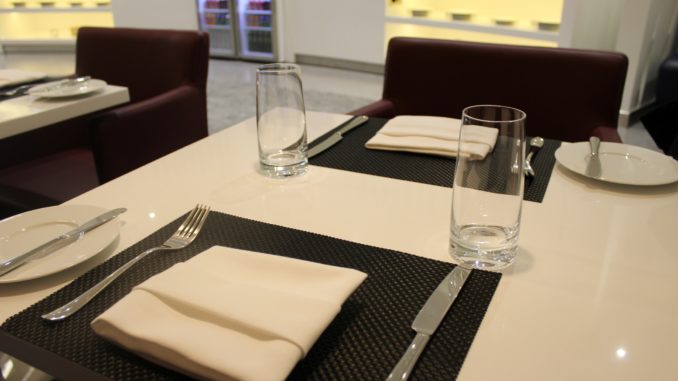 The new Air Serbia Premium Lounge at Belgrade Nikola Tesla airport opened in September 2015. Although there was nothing wrong with the existing third-party lounge at the airport called Business Club (used by all airlines, including Air Serbia until this lounge opened) the new lounge is definitely a major step up for premium passengers travelling on Air Serbia or one of the Etihad partner airlines.
This morning I had the chance to make a first visit to the lounge to have breakfast before catching the Air Serbia late morning flight to London.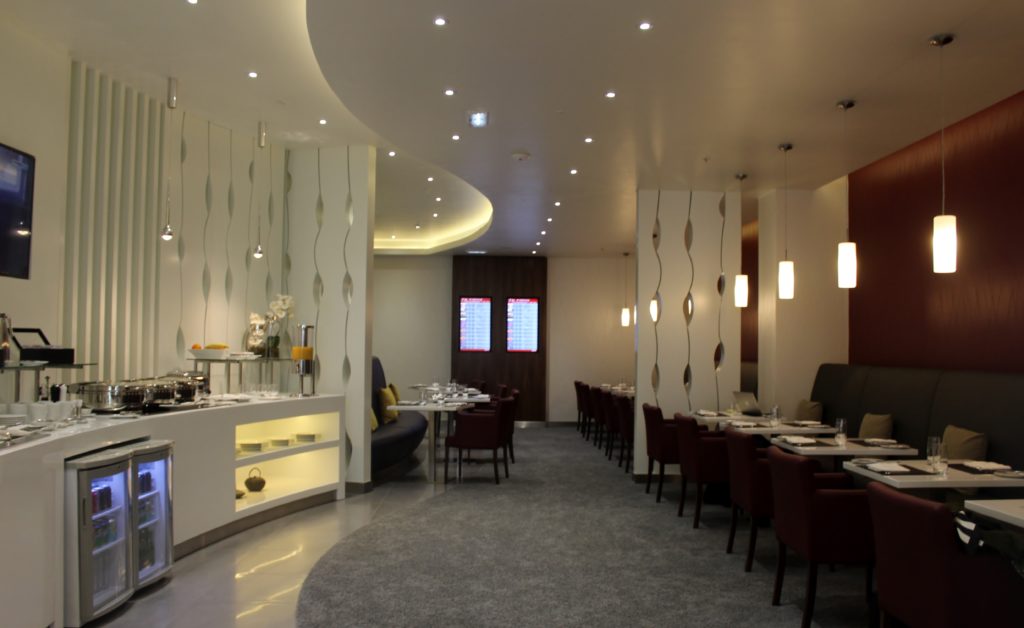 Etihad Airways currently holds a 49% stake in Air Serbia, acquired in 2013, and their influences on Air Serbia are becoming visible in all parts of the airline operations, including the brand new Premium Lounge in Belgrade. And that is definitely not a bad thing. The staff are incredibly friendly, attentive and approachable, the lounge design is stylish and the food and drinks selection is closer to a first class lounge than a business class lounge.
Upon arrival a friendly woman at the reception offered to store my hand luggage during the visit so I would not have to carry it with me, asked me if I had visited the lounge before and then offered to show me all the facilities, which she did.
The lounge design is very elegant and although the design and colour scheme differ from the Etihad Lounges many other elements are the same. The Belgrade lounge is not huge in terms of size but definitely sufficient for the number of departures they have today.
At 9 am in the morning a full breakfast service was available including a surprisingly large breakfast buffet with both traditional western breakfast dishes such as scrambled eggs and bacon, local Serbian specialities like some kind of hot spinach pastry, and of course bread rolls, pastries, yoghurt and fresh fruits.
We were only a handful of guests in the lounge when I arrived and I had a seat at one of the empty tables and was immediately approached by one of the lounge attendants who asked me if I wanted something to drink. I asked for a cup of black coffee which was prepared at the bar. Fresh orange juice was available for self service in the buffet area.
The drinks selection at the manned bar is quite extensive and includes several Serbian wines (which are in fact not bad at all) and a wide selection of spirits. Unfortunately though it seemed like no champagne is available in the lounge, but I was not planning to drink alcohol at 9 o'clock in the morning anyway.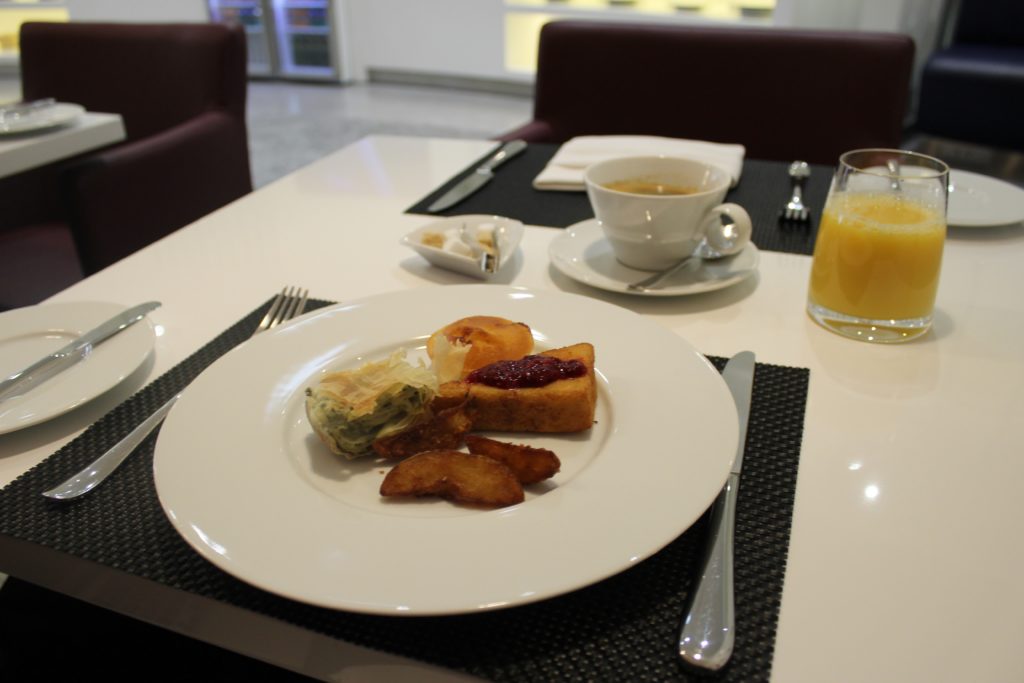 The breakfast was excellent, the selection surprisingly wide and the food of excellent quality. And being seated in a proper restaurant surely enhanced the experience. All-in-all a very pleasant lounge visit.
I will happily come back again, next time I hope to make a visit in the evening to try the wine selection and hopefully also an excellent dinner buffet.