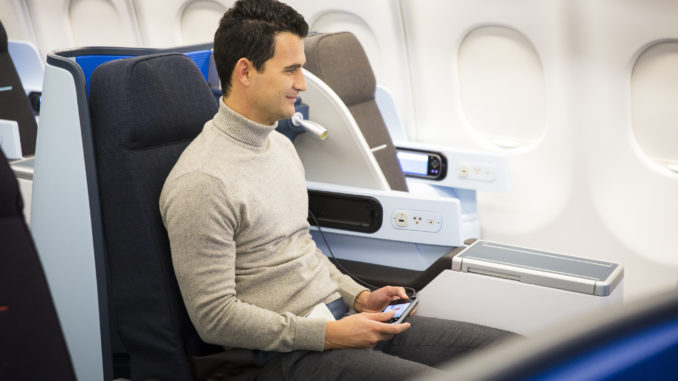 KLM today made its first flight with the first retrofitted Airbus A330-300 equipped with the new World Business Class seats and cabin. The aircraft with registration number PH-AKA left Amsterdam Schiphol as KL 723 with destination Havana in Cuba.
The new business class interior is not very different from the business class available on Boeing 777 and Boeing 747 aircrafts, but there are some minor differences in the design.
The new cabin has a 2-2-2 configuration and all seats can now be made fully flat making the seat into a 206 cm long bed. All seats also have in-seat power and a new inflight entertainment system with an 18-inches screen with touchscreen functionality.
There are currently four Airbus A330-300 aircrafts in the KLM fleet and all will be retrofitted with the new seats. The refurbishment is expected to be completed in July 2018.
All Boeing 747, Boeing 777-200 and Boeing 777-300 aircrafts now have the new business class product while all KLM Boeing 787 Dreamliner aircrafts have an even newer cabin design with a 1-2-1 configuration.