A cocktail at the excellent bar in the United Airlines Lounge at London Heathrow before the evening flight home. This is a very nice lounge with a stylish and very attractive design in mostly blue. A far cry from the United Airlines Red Carpet Club in terminal 3, the one which was available to United Airlines customers before they moved to the new Star Alliance terminal at Heathrow, terminal 2.
Very quiet this evening around 6 pm when most US-bound flights have already departed and there are possibly even fewer passengers now just before Easter when most premium passengers and frequent flyers are probably at home with their families or have already left on holiday.
It seems like the cocktail list at the bar changes every few months. I forgot to take photo of it on this occasion, but this is what the drink list and cocktail list looked like in November 2016, half a year ago. Not entirely the same one as they had today.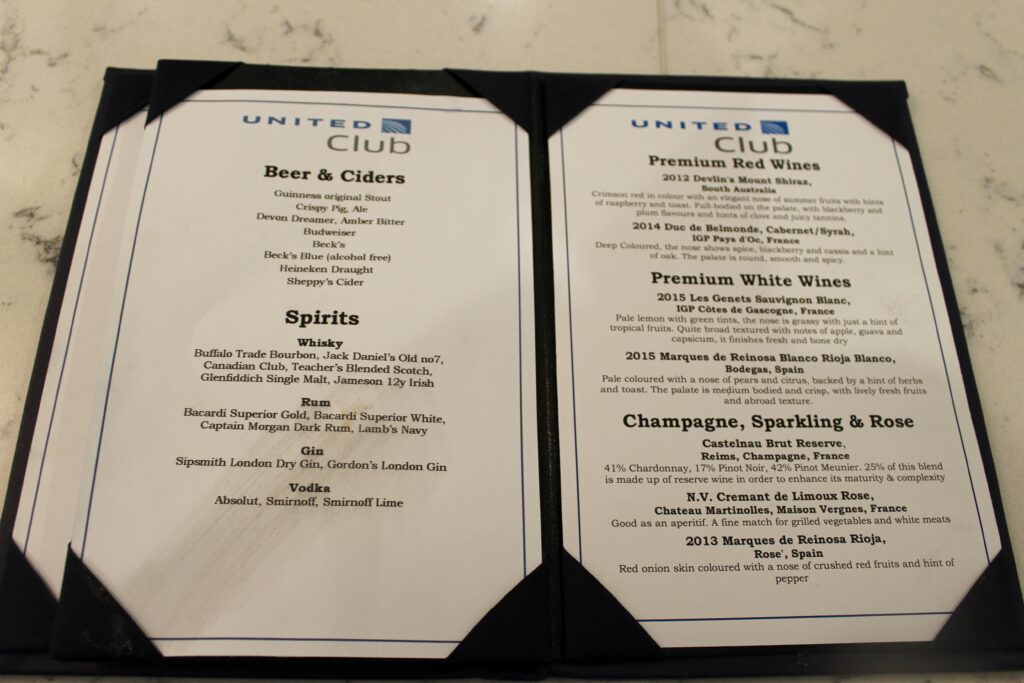 Apparently they had run out of ingredients for a Mojito, which was going to be my first choice, so I decided to try something completely random from the cocktail list. So this is a "Sunrise in Cairo". Apple, cinnamon, pineapple and vodka. Not bad. And a nice presentation as well.