Loganair is a Scottish airline with its base at Glasgow airport and with further hubs in four other Scottish cities. They fly under the tagline 'Scotland's airline' to cities in Scotland and England but also to a limited number of destinations in Norway, Ireland and Northern Ireland.
Loganair is also famous for flying the world's shortest scheduled commercial route between Westray and Papa Westray, a distance of 1.7 miles. They are also the only airline in the world to operate at an airport using a beach as a runway, at Barra.
This is a review of a flight from Isle of Man to Norwich.
Departure experience

Check-in was done on the Loganair webpage where online check-in opens as early as 96 hours before departure. Although I was not able to pre-book a seat during the booking process (without paying for it) I could easily choose my seat of preference free of charge during the check-in process, which was very easy and straight-forward.
I arrived at Isle of Man airport around an hour before departure. The airport is also known as Ronaldsway airport, named after a nearby village. It is quite an interesting airport with its post-war building design. Although the terminal was expanded and modernised in year 2000 they have still managed to keep a bit of the old charm. The terminal really has an unusual design and looks nothing like any other British airport.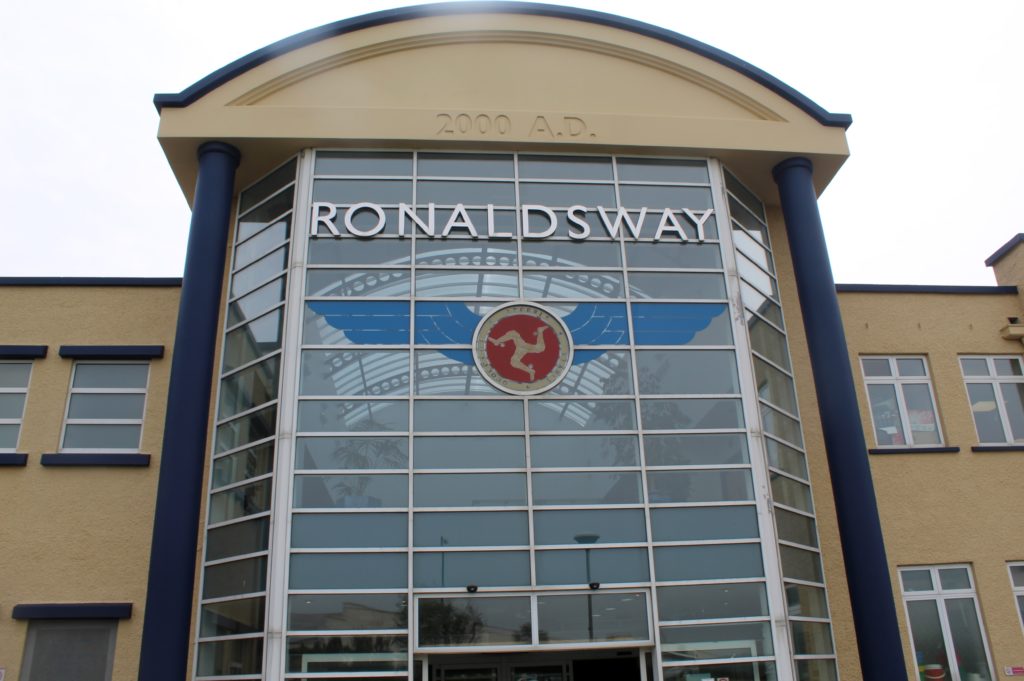 Isle of Man is usually a fairly quiet airport with mostly small turboprops operating but this day, just before noon, the airport was really busy. There were two Easyjet Airbus A320 departures around noon and several other departures around the same time. On top of that many of the services were delayed for some reason
As I had checked in online and only had hand luggage I headed straight for security control. However the officer there told me he could not scan my boarding pass, which I had on my tablet as a PDF file. Instead he asked me to go to the Loganair check-in desk to have a paper boarding pass printed. Fortunately there was no line at check-in and in 30 seconds I had a new boarding pass, printed on paper this time.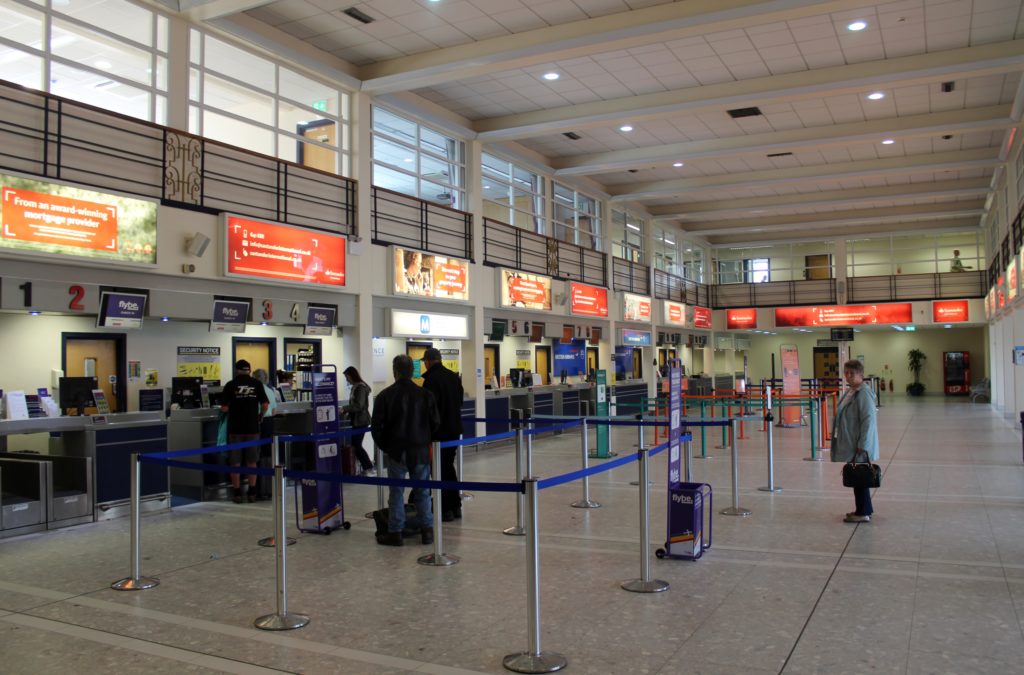 Back at security control everything worked fine, however given the number of departures there were plenty of people in line and it took about ten minutes to get through.
There is one lounge at the Isle of Man airport called the Rendezvous Executive Lounge. It is located straight after security control, in fact the entrance is in the same room as the security control, so it is virtually impossible to miss it. Passengers holding a Loganair Fly Flex+ ticket have access to the lounge but it is also accessible using various lounge cards.
The lounge was small and fairly crowded but the friendly woman at the reception advised me where I should be able to find an empty seat. The design was rather nice and modern, especially for such a small lounge and also had a good apron view. Some snacks and drinks were available at the self-service buffet.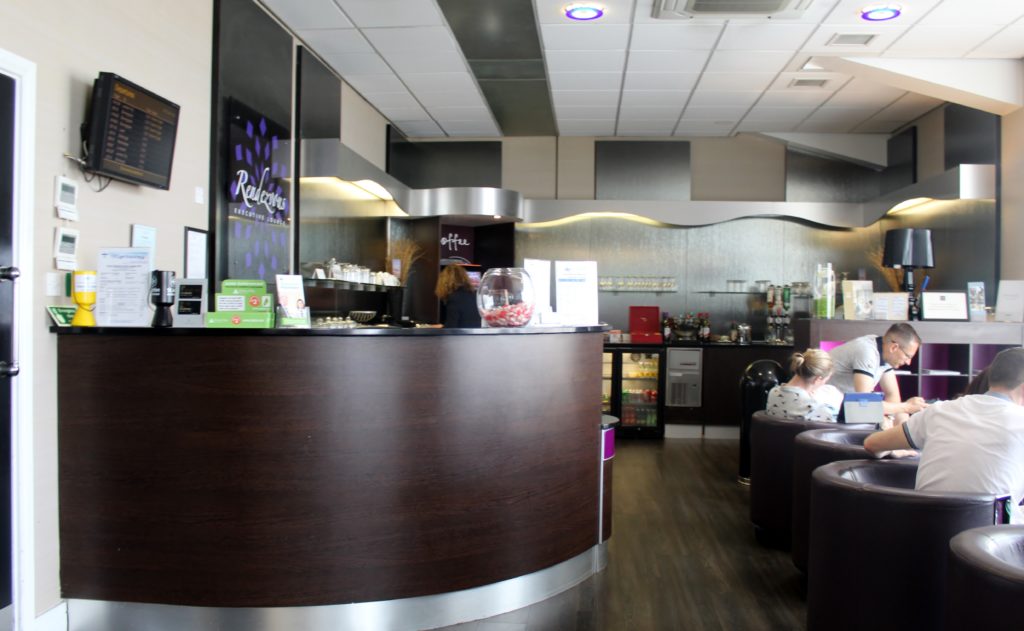 Read the full lounge review here!
The flight
Isle of Man-Norwich
Loganair flight LM 612
Departure: 12.10
Arrival: 13.15
Economy Class
Dornier 328
Seat 04A

The incoming flight from Norwich was 30 minutes late, caused by weather problems in Edinburgh earlier in the morning which caused problems also for later flights during the day. While sitting in the lounge I could see the Dornier 328 arriving and parking right below the lounge.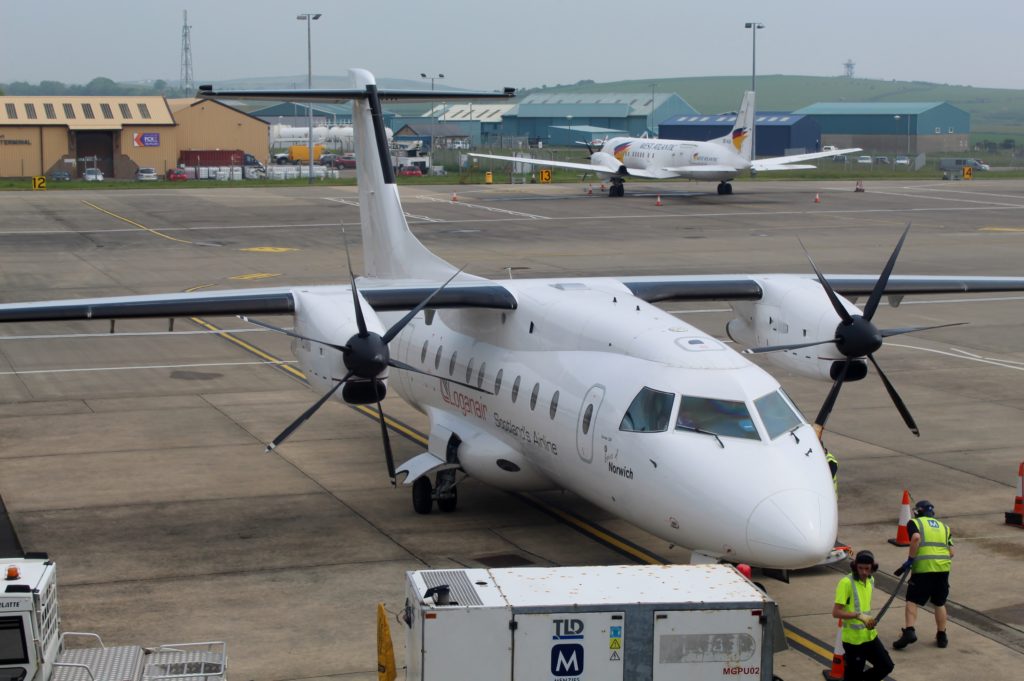 Boarding eventually started at 12.30, 20 minutes behind timetable at gate 4. The load to Norwich seemed to be very light with just about ten passengers.
First impression

I was warmly greeted by a young male flight attendant at the door and took my seat 04A on the fourth row.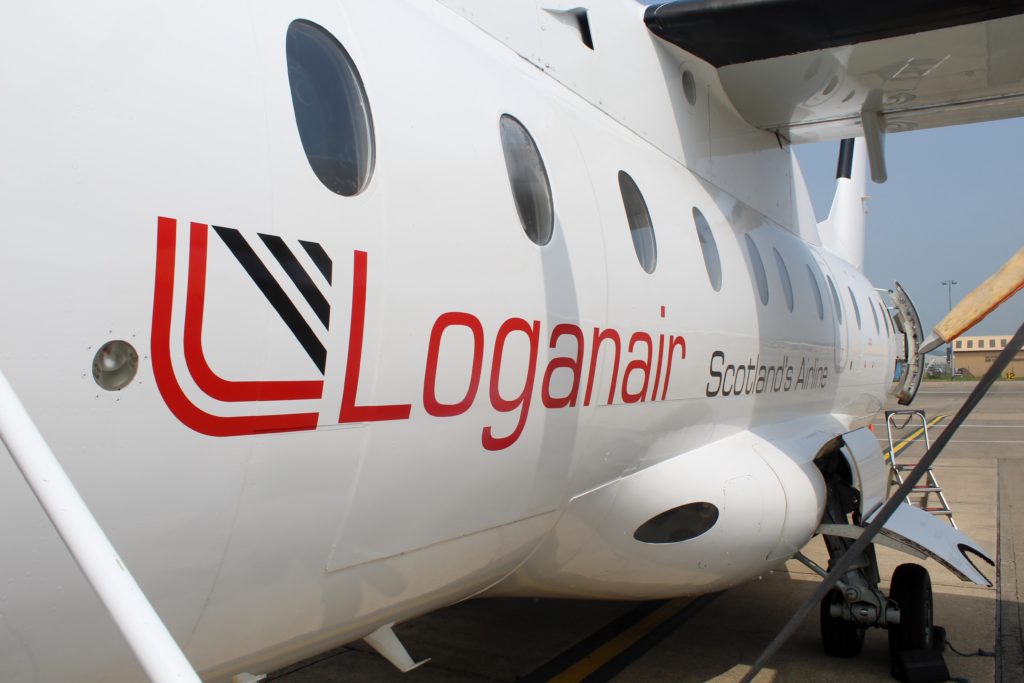 Just a few months ago I had flown the Fairchild Dornier 328 on Sun Air of Scandinavia, a British Airways franchise partner, and enjoyed it a lot. Definitely one of the most comfortable regional aircrafts right now. That flight on Sun Air of Scandinavia was on the jet version though while this flight with Loganair was on the turboprop version. The aircrafts look virtually identical though and also the cabin layout and the interior looked very familiar.
For some reason the pre-departure preparations took quite a bit of time, even with a light cabin load. The original 30 minutes turnaround time, which should definitely be enough to turn around a turboprop, rather became 45 minutes, which was not very good news when the flight was already running late. Eventually we took off at 1 pm with a flight time of just under an hour to Norwich.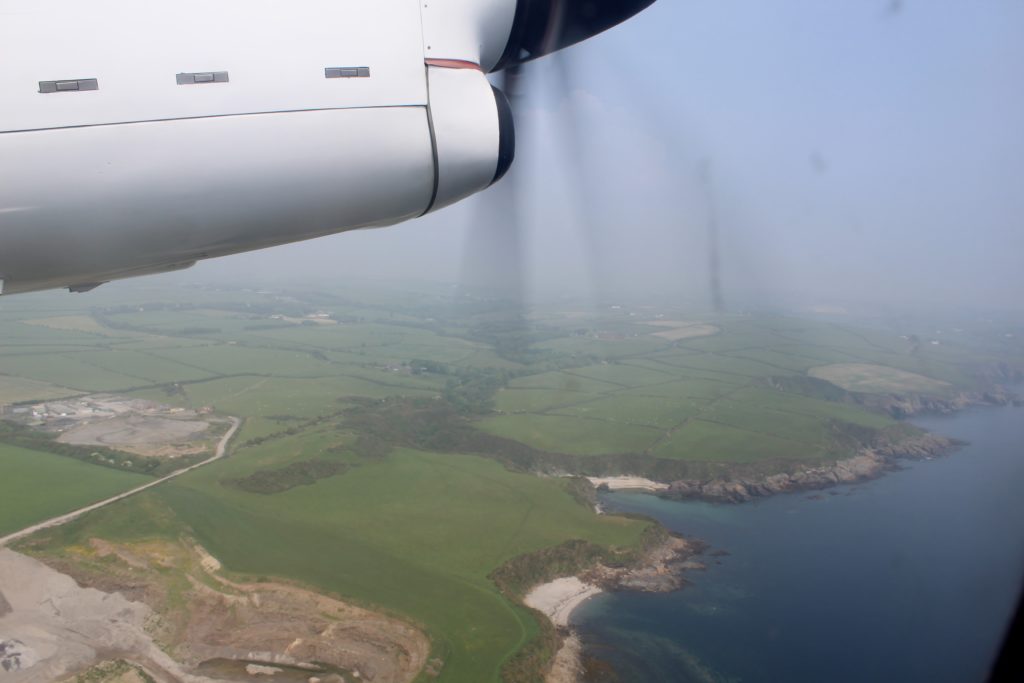 Seat and cabin

The Dornier 328 had 31 seats in total with a 1-2 configuration. A rather good configuration as you both have single seats for single passengers and double seats when travelling with a companion.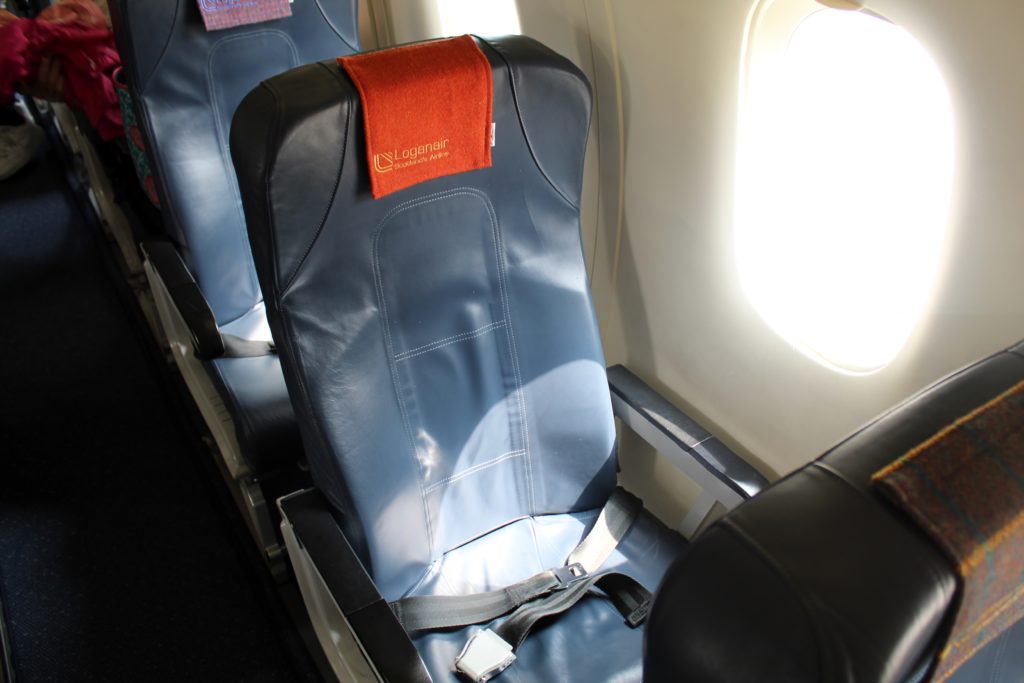 The legroom, although not massive, was perfectly adequate for a regional flight and generally the comfort onboard was fine.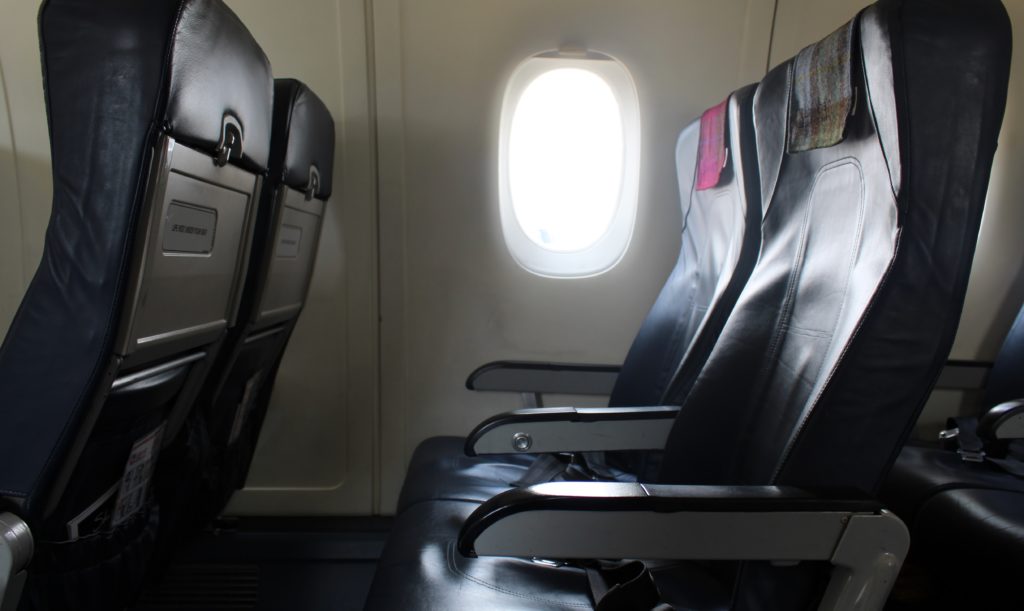 A fun aspect of travelling on Loganair are the seat headrests. Following Scotland's proud traditional of tweed, on Loganair aircrafts the headrests are not made of paper or cotton but rather of Harris Tweed. Very elegant and highly unusual.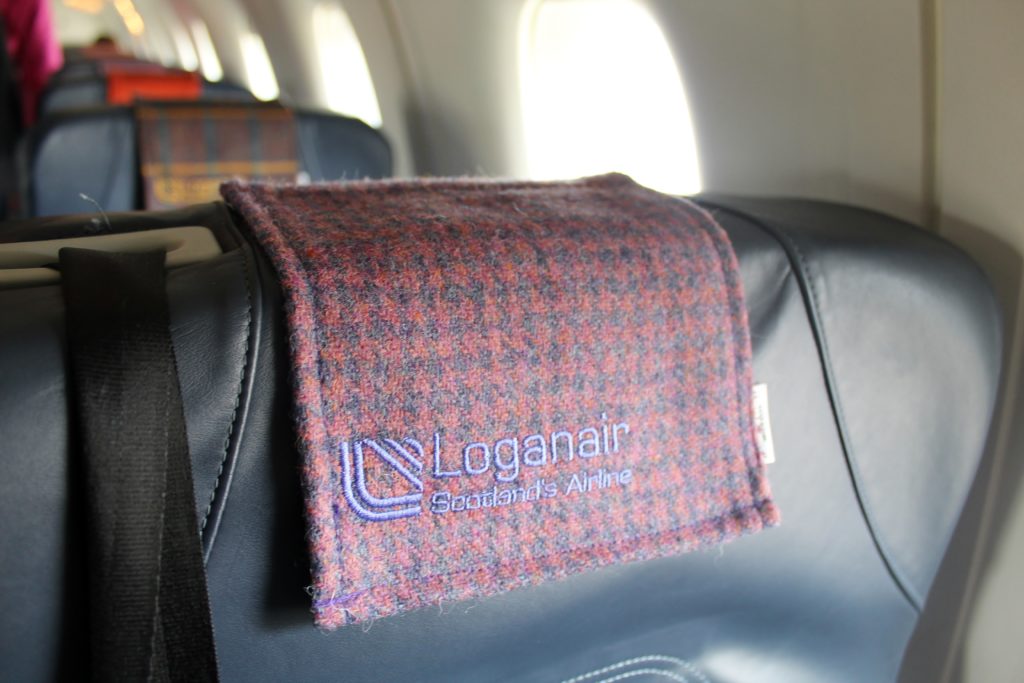 Food and drinks

As we reached our cruising altitude the flight attendant passed through the cabin offering coffee, tea and Scottish cookies. These were served free of charge. Nothing else was available onboard and there was nothing available for purchase. However it was nice to get something for free for a change. It is getting increasingly uncommon.
The service

The service was friendly and polite from the male flight attendant and the captain also gave us frequent updates on the flight progress. Nothing to complain about, but a refill of the coffee would have been appreciated.
Arrival experience

The late departure from Isle of Man naturally also meant a late arrival in Norwich where we touched down just before 2 pm, nearly 50 minutes late. The descent provided some nice scenery of the English east coast with the beautiful sandy beaches around Mablethrope and Sutton on Sea.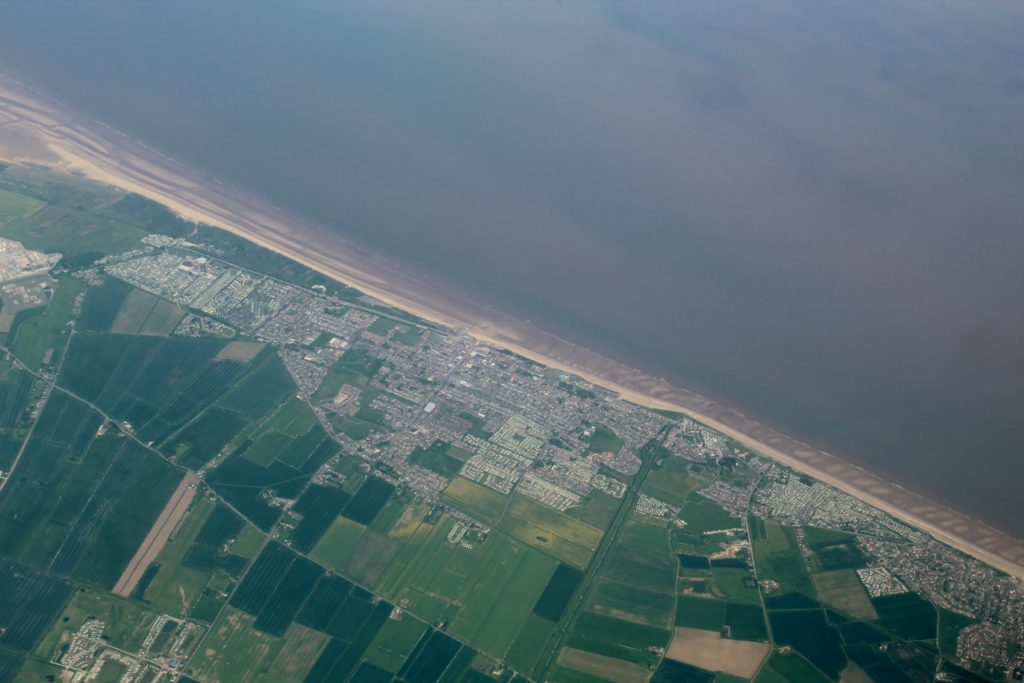 Fortunately Norwich is a small and compact airport and I was landside within ten minutes of landing.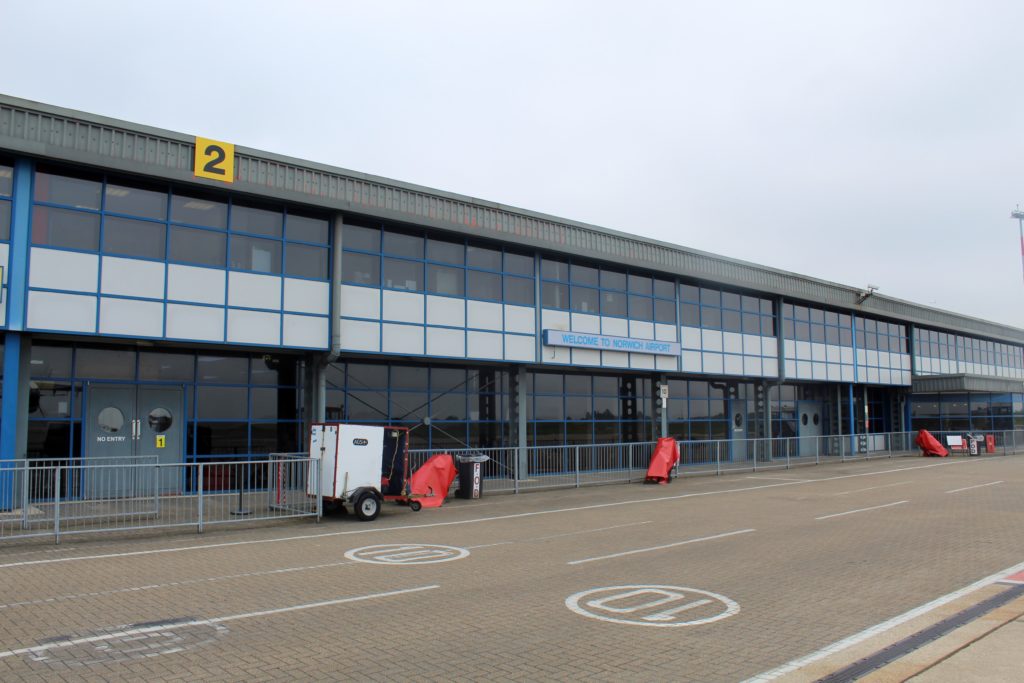 Final impression

Flying on Loganair, Scotland's Airline, was a fine experience. I like the Scottish touches such as the tweed headrests and the Scottish cookies served free of charge. Dornier 328 is a nice aircraft to fly on and the service was friendly. Just too bad about the delay.