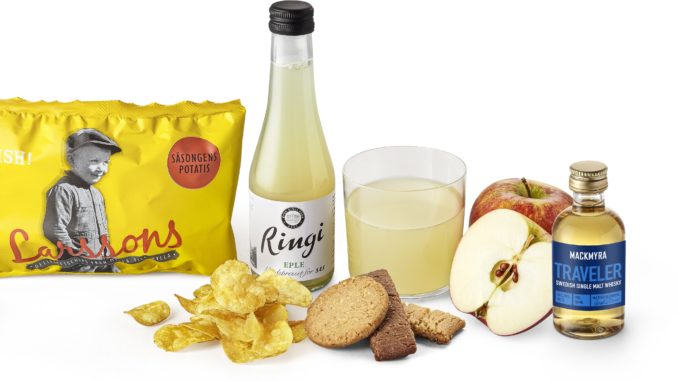 Starting tomorrow SAS will launch a new snacks and drinks concept onboard its intra-Scandinavian and intra-European flights. The focus this time is on local brands from Scandinavia with snacks and beverages from Sweden, Norway and Denmark.
The new snacks on offer include Larssons Chips from Sweden, Speedy Tom Chocolate from Denmark and Imsdal spring water and Ringi apple juice from Norway. The new range also includes some new spirits, including Danish Mikkeller Vodka, Mackmyra Whisky from Sweden and Harahorn Gin from Norway.
The new assortment will be available free of charge for passengers in SAS Plus (premium economy) and for purchase in SAS Go (economy class). However spirits are normally not available onboard on flights within Scandinavia.
According to SAS they will also introduce a second part of the service concept at the end of May with a focus on "fresh and natural ingredients, the packaging and service".