Last Sunday SAS launched its new 'Fresh Bites', a new meal concept for premium passengers on shorter flights. These new snacks are served in SAS Plus (premium economy) on most domestic and intra-Scandinavian flights as well as on some shorter European flights where there is no time for the full SAS Plus concept.
The Fresh Bites are served in small plastic boxes with a fork. The contents will be also change frequently with seasonal rotations, so passengers who travel frequently get some variation.
During the first days this was one of the first Fresh Bites boxes on offer. A slice of crispy bread and salmon mush with vegetables.
While it was previously announced that "Fresh Bites" would be available for sale in SAS Go (economy class) this does not seem to be the case. They are only available to passengers in SAS Plus. While breakfast is still served on flights departing before 9 am (just like before) the Fresh Bites are normally offered on flights departing after noon and are then served until the last flights of the day in the late evening.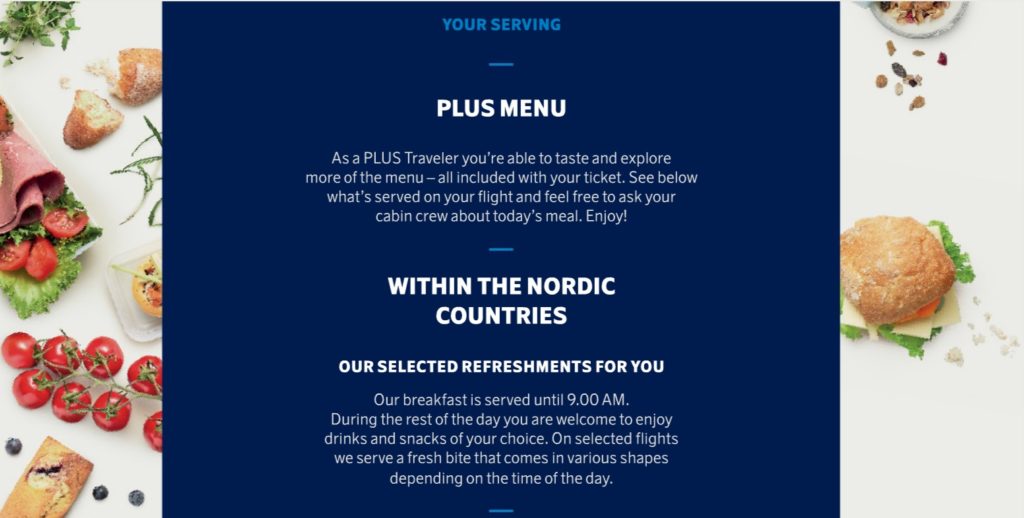 Another new item onboard is the "Polarrulle", a sourdough thin bread with different fillings. This is a popular Swedish product made by Polarbröd in northern Sweden. This one is also available in SAS Plus as an alternative to the Fresh Bites, which means on most Domestic, intra-Scandinavian and shorter European flights.
In contrast to the Fresh Bites, which are exclusive to SAS Plus, the Polarrulle is also available for sale in SAS Go (economy class) where it can be purchased at 4 euro, or in exchange for EuroBonus points.