Today KLM had its annual launch of its latestDelftware House, the miniature houses offered to passengers flying in KLM World Business Class on longhaul flights. A new house is introduced every year and as KLM is turning 97 in 2016 the new house is obviously the 97th in the series.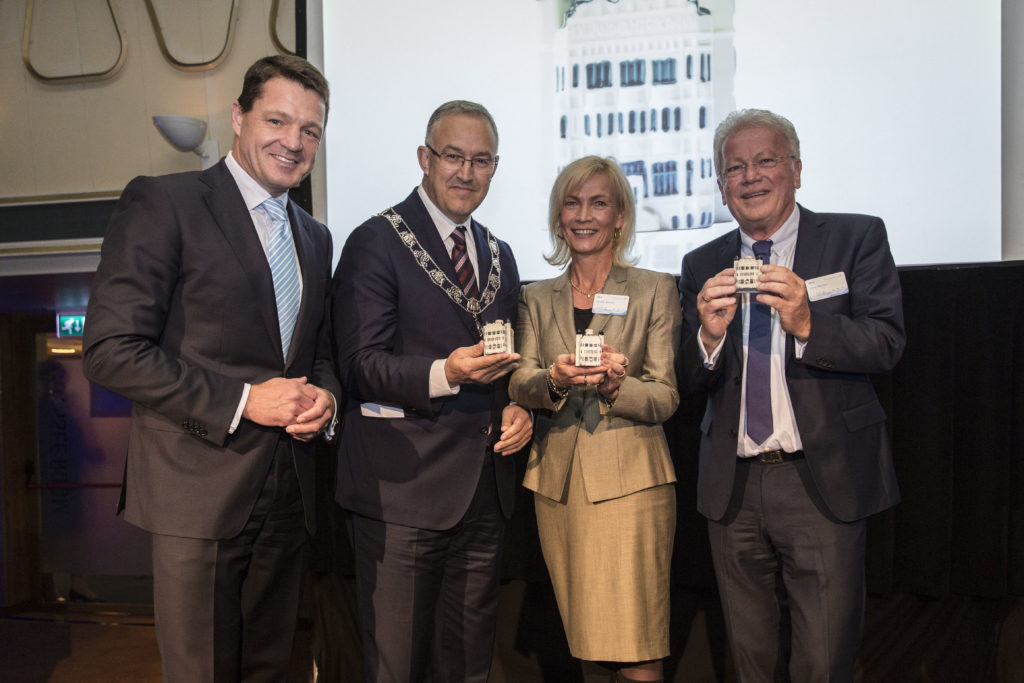 The 97th house is the Hotel New York in Rotterdam, the former headquarter of the Holland-America line. The house was unveiled during a special event on the Steamship in Rotterdam by KLM President and CEO Mr Pieter Elbers. The first miniature house was presented to Ahmed Aboutaleb, the Mayor of Rotterdam, and Mr and Mrs Westers, who run Hotel New York.
"I'm thrilled that Hotel New York has been chosen as KLM's 97th Delftware miniature. In the 19th century, the Holland-America Line maintained the most important connection between Europe and America, while today KLM's North-Atlantic route network plays an important part in connecting the two continents. In May this year, we celebrated the 70th anniversary of our first scheduled service to New York", says Pieter Elbers in a statement.
And this is what the building looks like in real life…