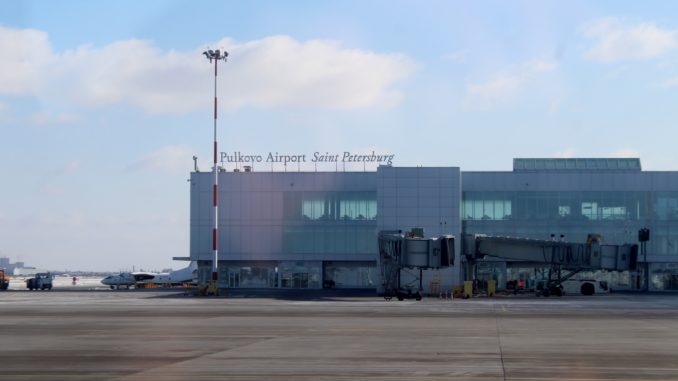 Although both the major international airports in Moscow, Sheremetyevo and Domodedovo, nowadays get a fair amount of international transfer passengers, being the hubs of airlines such as Aeroflot and S7 Airlines, the situation at St Petersburg Pulkovo airport, the fourth largest airport in Russia, is quite different. Although the airport authorities work hard to improve and turn Pulkovo into a transfer hub, in reality the airport still only gets a very small number of international connecting passengers. But it is definitely possible to make an international transfer at Pulkovo and here are the details.
All international flights now use terminal 1 which opened in 2013, replacing both the old Pulkovo-1 and Pulkovo-2. It is a very modern terminal building which is actually not very different in its layout from the new terminal 2 at London Heathrow, The Queen's Terminal.
As always when transiting in Russia it is important to have the documents in order. Passports will always be checked properly at the gate when boarding a flight to Russia and when there is no valid visa in the passport (which you do not need when transferring the same day between two international flights in St Petersburg) the gate agent will have a proper look at the travel documents to see that everything is in order and that there are no issues.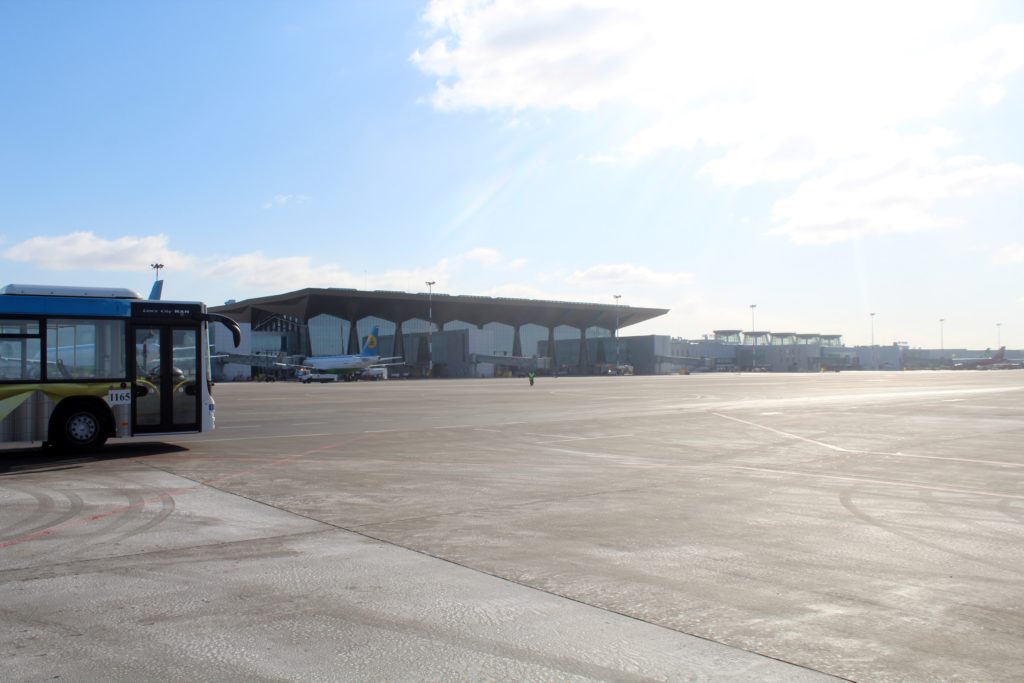 Upon arrival at Pulkovo terminal 1 departing and arriving passengers are obviously separated with the lower floor being used for arrivals. Immediately when entering the terminal building there are signs for Transfer Passengers which will take you to the immigration hall. If you are connecting to a domestic flight then you obviously need to go through immigration and customs and then proceed to the domestic departure hall. If you are connecting to an international flight there is a transfer area just around the corner from the immigration hall.
In this area there is a transfer desk where you can get help with a boarding pass if you do not have one. The transfer desk seems to handle all (or at least most) airlines at the airport. When I got there it was unmanned but an agent arrived within a few minutes. I was already checked in and already had a boarding pass, so she just checked my boarding pass and that everything was in order.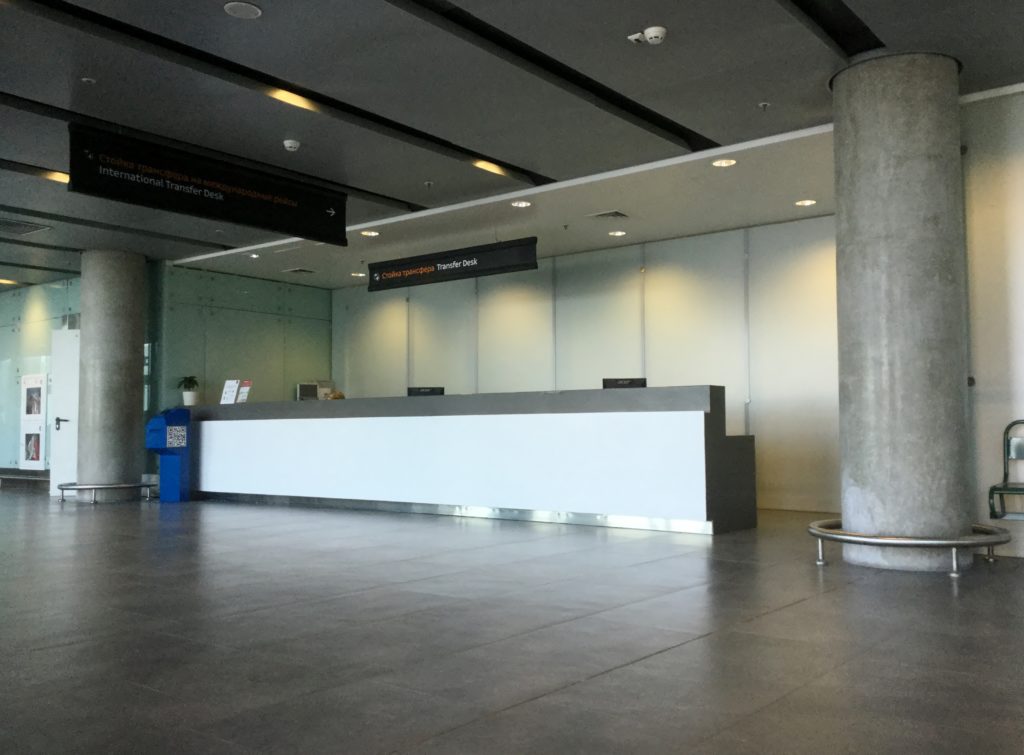 Russian authorities are generally not too happy with mobile boarding passes. They tend to require a printed boarding pass which can be examined and stamped. Therefore if you have checked in online and brought a mobile boarding pass there is a good chance you will be directed to the transfer desk to have a paper boarding pass printed. If you check in online and have the option, do print a paper boarding pass to bring with you. The type of boarding passes you print at home using your own printer seem to be accepted.
After the transfer desk (where there is also a waiting area in case the desk is unmanned, or there is a queue) you go through a door further down the corridor where the passport control takes place. For some reason there is passport control also for international transfer passengers and your passport and travel document will be properly examined by an officer and then stamped.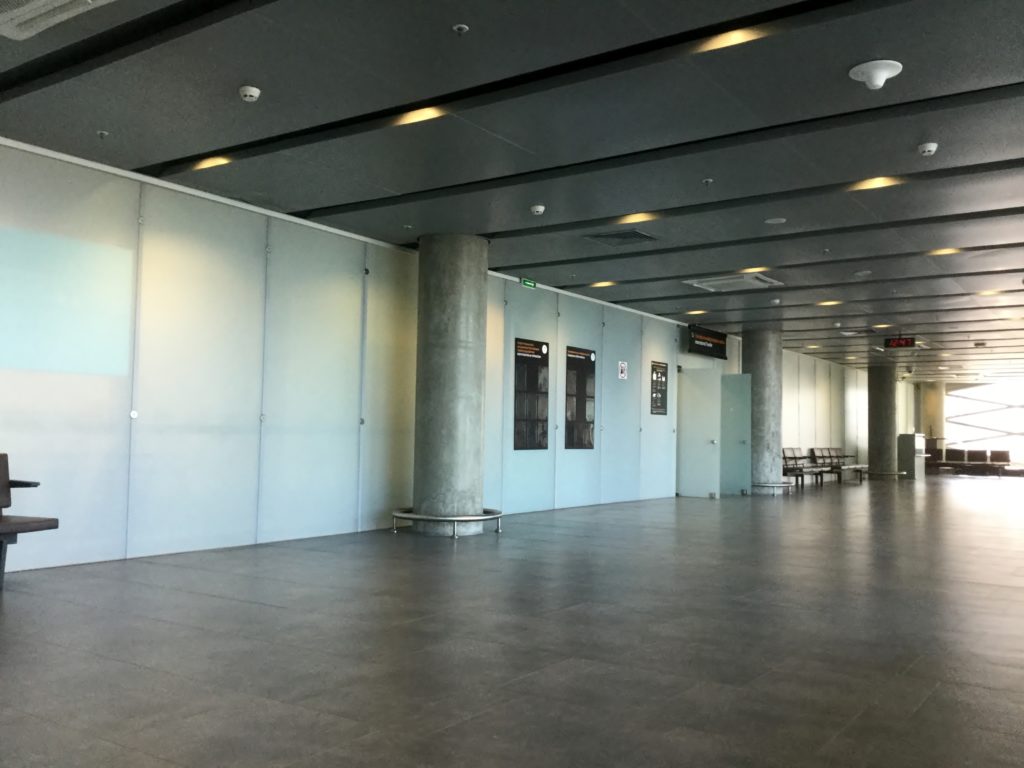 Next you enter the transfer security area, which is just like any transfer security control where you hand luggage will be screened and you will go through a metal detector. And once again your travel document and passport will be checked.
Afterwards you go through the door on the opposite side of the room and take the escalator upstairs and you will find yourself standing right in the middle of the international transit hall, ten seconds from the nearest gate.
All-in-all making an international transfer at Pulkovo airport works just fine and it is not particularly complicated as long as everything is in order with passport and travel documents. The terminal is fairly compact and the layout is straight-forward, making it easy to navigate.
The only issue is that since there are not that many transfer passengers both the transfer desk, the transfer passport control and the transfer security can be closed, which was exactly the case when I arrived. I got the attention from an airport employee in the immigration area who immediately assisted me, but it still took 15-20 minutes before all people had arrived at their stations to be able to process me through the transfer facilities.
Although the standard minimum connecting time is 60 minutes between international flights it is probably a good idea to have at least 90 minutes between flights to have some margin.