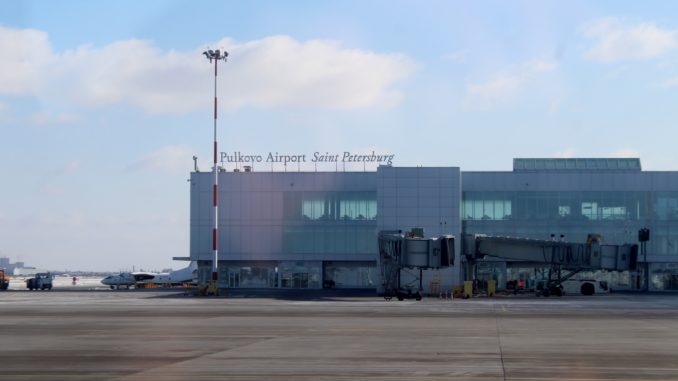 Travelling on separate tickets the same day as part of the same journey should always include a word of caution. If your incoming flight is delayed and you miss your connecting flight you will not get any assistance with rebookings, you will simply have to buy a new ticket. Also separate tickets mean you may not get any checked luggage through-checked. Some airlines always refuse this, some may do it depending on the circumstances (the length of the layover, airlines involved and so on).
But how are separate tickets interpreted when you transfer at an airport with fairly strict immigration rules, like Russia?
If you hold a passport from most countries in Europe, North America, Africa, Oceania and Asia (with the exception of the CIS countries) you will need a visa to visit Russia. But of course if you make an international transfer and stay airside you do not need one, at least at large international airports like Moscow Sheremetyevo, Moscow Domodedovo and St Petersburg where there are proper transfer facilities.
But what about separate tickets? You only have hand luggage, you transfer at an international airport with transfer facilities,  you have a reasonable layover and you were able to check in online.
The answer is, it depends. I have tried this twice. Once it worked, once I was denied boarding at the departure airport.
In the first case I explained the circumstances at the gate when they were looking for a Russian visa in my passport. They had a look at my booking and my boarding pass and a note was made about the circumstances in the booking. I also only had hand luggage. And that was it. A bit of administration at the gate, but it was all friendly and hassle-free.
The second time, which was in Milan, I was denied boarding at the gate, a couple of minutes before boarding started when they checked the travel documents. From the point of view of the gate agent my destination was Moscow and my travel documents were not in order since I did not have a visa for Russia. Even though she saw my booking confirmation and even though she saw the printed boarding pass for the connecting flight, which was in order and which was for the same airline, she promptly refused. She could not see the entire booking on her screen when accessing the first booking from Milan, and that was enough for the decision.
She did understand what it was all about but her decision was final and I was asked to go to the booking office at the airport where I might be able to rebook to another ticket with all flights part of the same reservation. Of course it was too late to arrange anything 30 minutes before departure, there were no more connections via Moscow the same day so at the end I had to buy a new ticket.
To conclude, if you decide to travel via Russia on separate tickets and you do hold a passport with visa-free travel to Russia or a valid visa to Russia, do think twice about the decision of buying separate tickets, or be prepared to face the consequences, that means having a plan B. Many ground staff will be stricter when checking in for flights to Russia as the vast majority of the world's citizens need a visa to get there.