Where is it?

The Escape Lounge at Manchester Airport terminal 1 is located in the transit hall after security. After passing through the large taxfree shop you turn left and use the stairs or the lift to reach the lounge. All lounges in the terminal are in the same area and there are many signs.
How do I get in?

It is possible to enter the lounge using various credit cards and lounge cards. It is also possible to buy access, either at the reception desk or on the website in advance.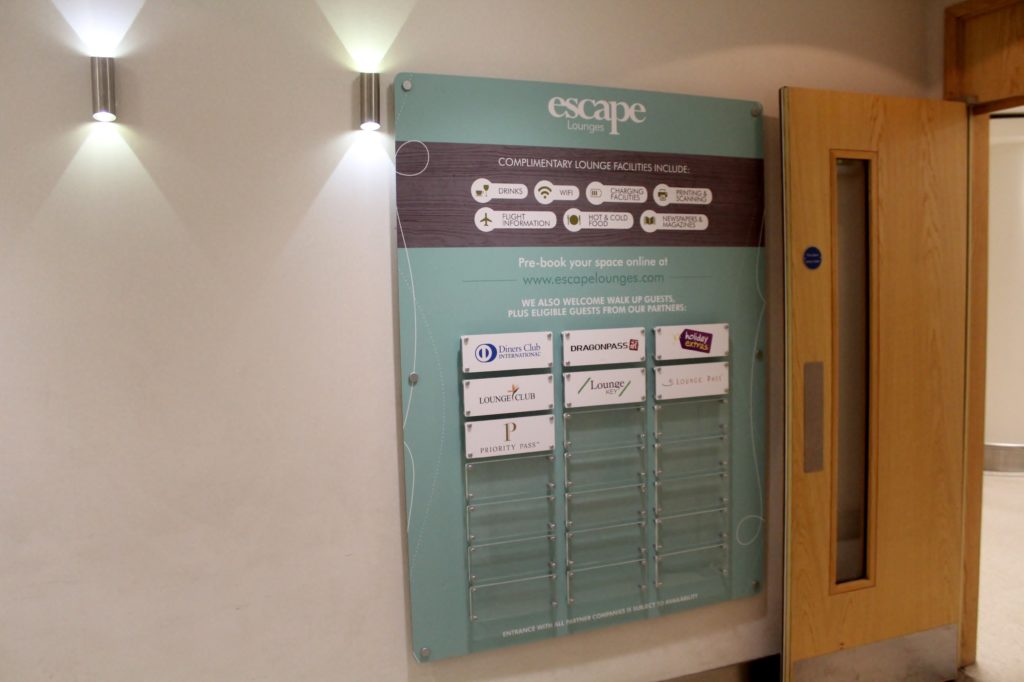 What's it like?

The lounge is quite stylish with a modern and rather colourful interior in the signature green colour, which you will also find in many other Escape lounges. The lounge is not very large but has been divided into several different seating areas using glass walls, desks and counters, which make the lounge feel larger than it really is.
The furniture are also different in the different seating areas with a large variety of chairs, armchairs and sofas.
Overall it is quite a pleasant lounge to spend some time inside. The only thing lacking is a view, the lounge is completely windowless.
Food and drinks

A selection of hot food is available at the self-service buffet, which during the visit included chicken and pasta. There was also a cold buffet, on the other side of the bar counter, with salads, tacos and three different types of finger sandwiches. Desserts, muffins and pastries were available from a third counter, next to the coffee machine.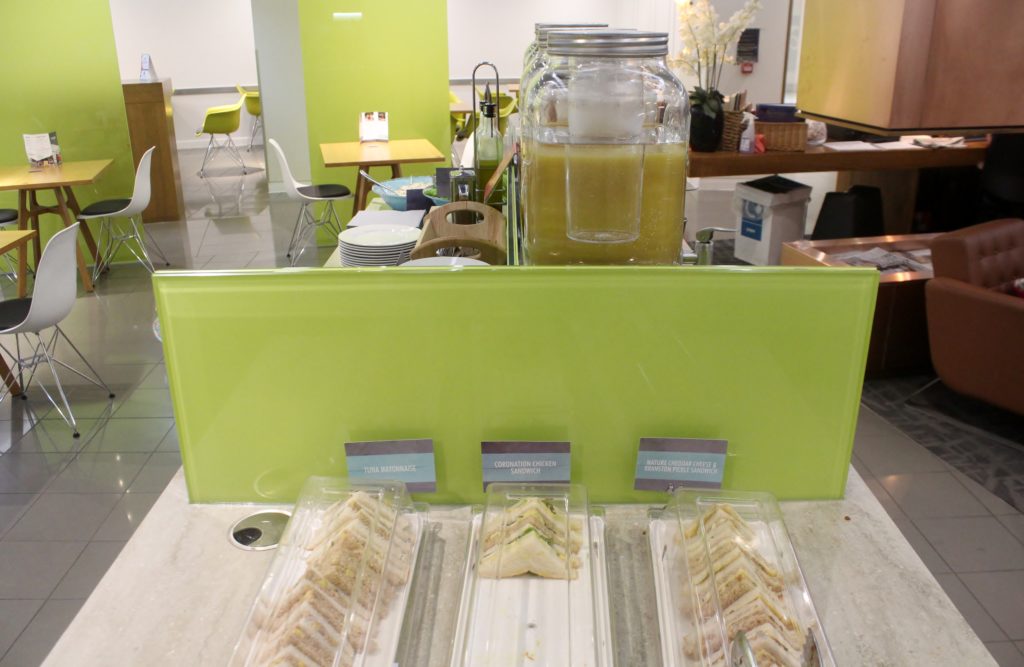 Soft drinks, juices, beer, coffee and tea are available for self service. Wine and spirits are available but need to be order at the manned bar. It is also possible to purchase champagne, cocktails and premium spirits and there is also a menu with food available for purchase.
Facilities

There is a large TV in the adjacent room behind the reception. Newspapers and magazines are available throughout the lounge and there is also free Wi-Fi. Restrooms are located just outside the lounge.
Final impression

The design is very stylish and overall this is a nice lounge to visit before a flight. Hot food, some nice snacks, an excellent coffee machine and a manned bar. For a third-party lounge this is not bad.