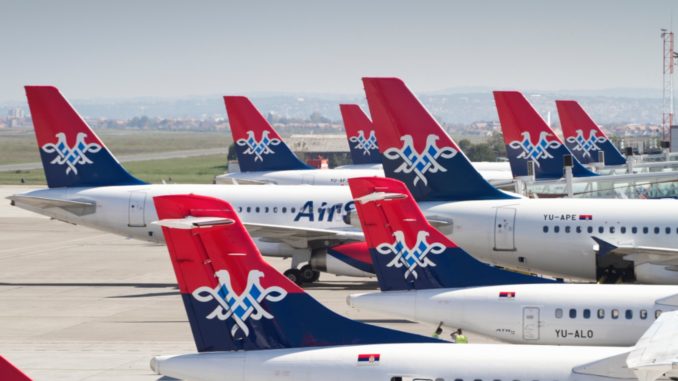 Air Serbia today announced the introduction of wireless internet onboard the Airbus fleet in Europe. The service will gradually be introduced in the entire fleet of Airbus A319 and Airbus A320 aircrafts.
The service will be available on all flights lasting at least 1 hour and 20 minutes. At the moment there are two aircrafts equipped with the new internet service (JU-APH and JU-APB). On 15 October another aircraft will get the service installed. The installation on all Air Serbia Airbus aircrafts is expected to be completed by the end of Q1 2016.
The 'Air Serbia Wi-Fly' service is supplied by Panasonic Global Communications Suite (GCS). The new service also includes mobile connectivity. Roaming agreements have been signed with several operators meaning passengers with GSM mobile phones and smart phones can make and receive calls as well as send and receive SMS messages during the flight.
During a promotion period all business class passengers will be given complimentary 30 minutes access until the end of the year. Regular internet access starts at 4.90 euro for 30 minutes (20 MB download limit), 8.90 euro for 60 minutes (50 MB download limit) and 13.90 euro for the entire flight (90 MB download limit). Payments can be made by most credit cards. 30 minutes access vouchers are also available for cash purchase onboard.