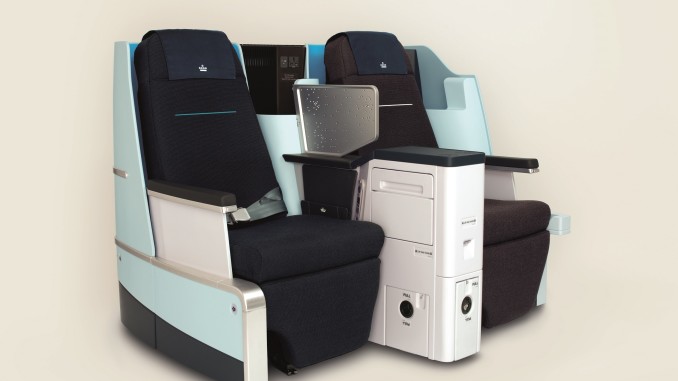 The very first retrofitted KLM Boeing 777-300 has now been delivered to Amsterdam and taken into service. The aircraft features the new cabin products in World Business Class, Economy Comfort and Economy Class and also has the new KLM cabin interior.
In World Business Class there are now 34 seats in a 2-2-2 configuration divided into a large cabin with five rows and a small cabin with just one row behind the business class galley. The seat is the new fully-flat business class seat, previously installed on the Boeing 747 aircrafts and some Boeing 777-200 aircrafts.
In economy class the configuration is now ten abreast with 334 seats in a 3-4-3 configuration with a seat pitch of 31 inches. In the previous version the configuration was 3-3-3 with 350 seats, but according to the official data the seat width is unchanged at 17.5 inches. The new aircraft sees a reduction of 16 seats.
In premium economy, Economy Comfort, the configuration is also 3-4-3 but with three inches more legroom. There are 40 seats in this section, just like in the old configuration.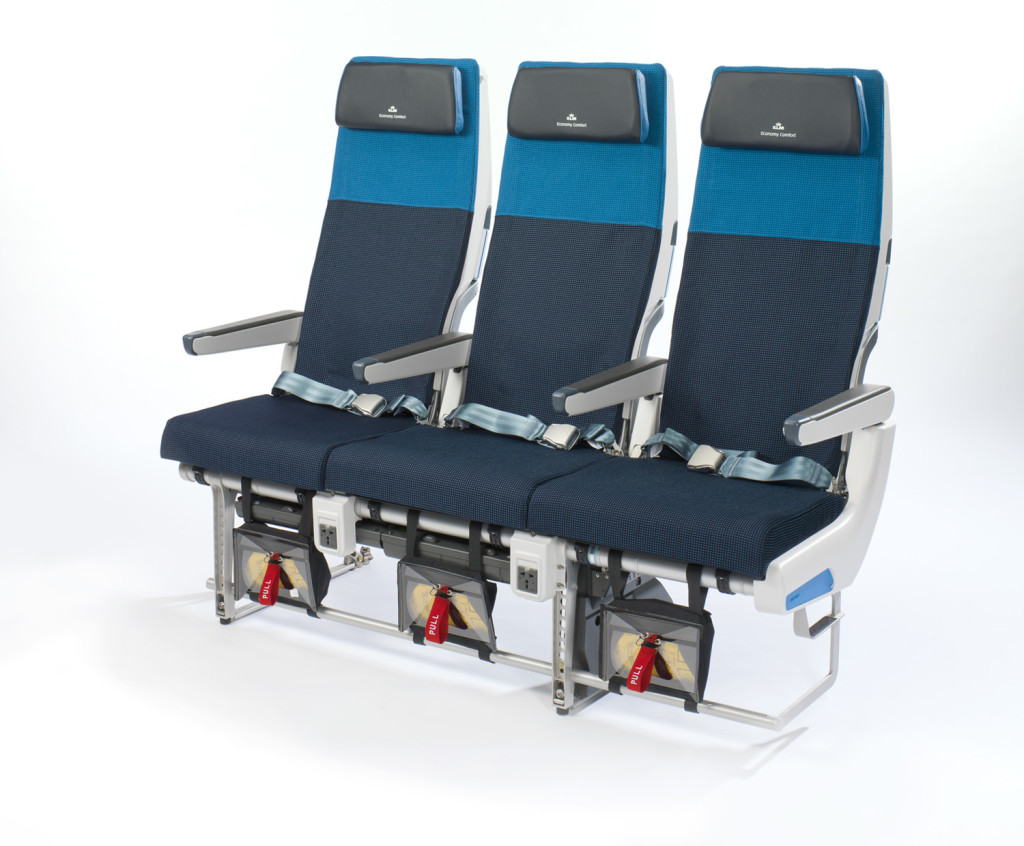 KLM has also produced a video about the new aircraft, showing photos of the interior and the cabin products. The narration is in Dutch but the images speak for themselves.