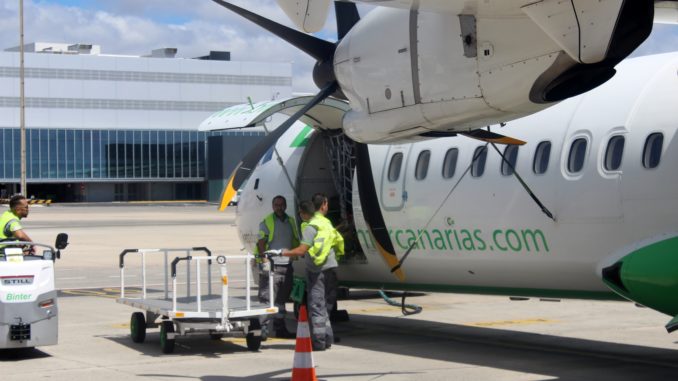 Binter Canarias is the regional airline of the Canary Islands, a Spanish group of islands located just outside the coast of Morocco. They operate flights between the different Canary islands and also a few international routes to neighbouring countries such as Portugal, Morocco, Cape Verde and Senegal from their hubs in Las Palmas and Tenerife North.
Departure experience

I arrived a Tenerife South airport, also known as Reina Sofia airport, just after 9 am, two hours before the scheduled departure time to Las Palmas.
Although there are many flights with Binter Canarias to and from Tenerife most flight use the second airport of Tenerife, Los Rodeos, or Tenerife North, which is located in the northern part of the island close to the largest city of the island, Santa Cruz de Tenerife. Binter Canarias also has a hub and base at Tenerife North.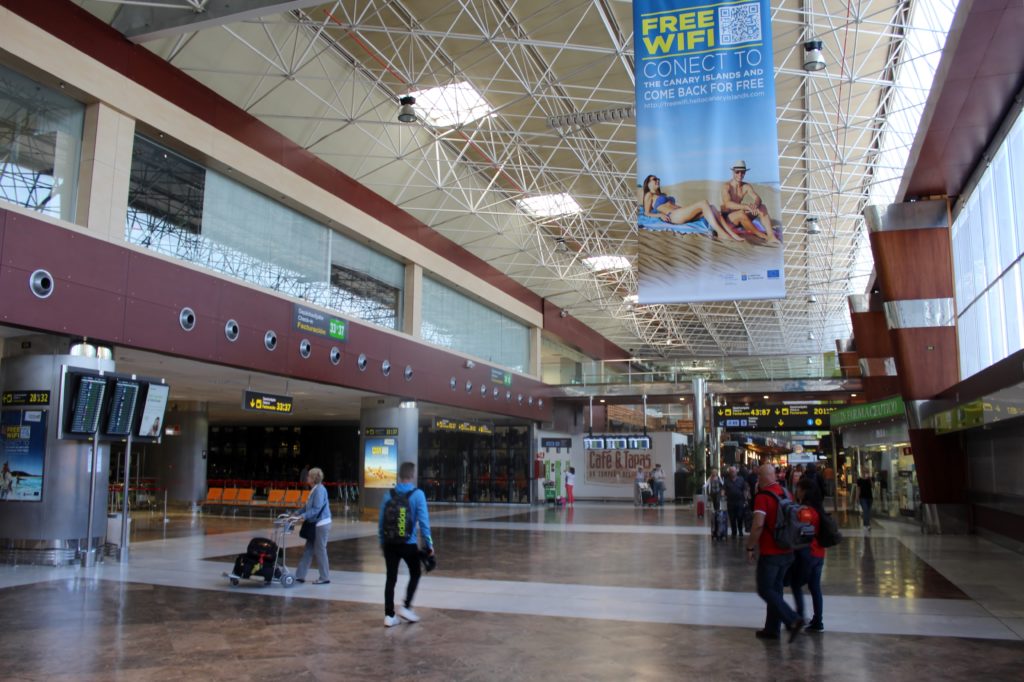 With only one daily flight to and from Tenerife South airport there was no dedicated check-in area for Binter Canarias, just one single check-in desk for the flight to Las Palmas, desk 27.
The check-in process was fairly quick though, my baggage was tagged to Las Palmas and I received a boarding pass with free seating.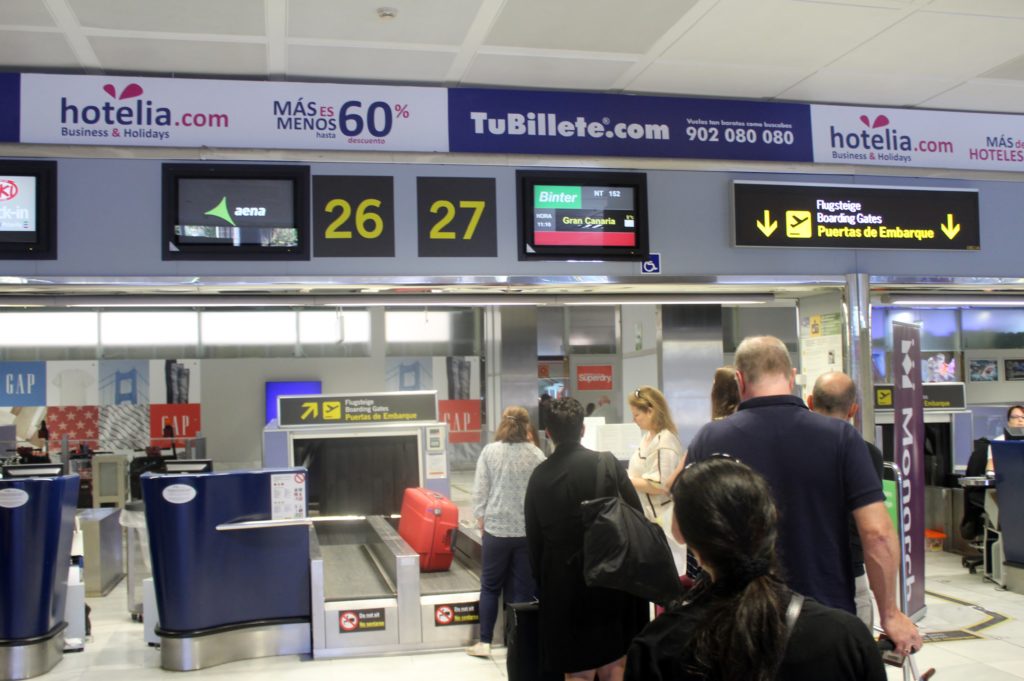 There were several charter flights departing during the morning and the lines at security were long but it all went surprisingly quickly.
There is a third-party lounge in the transit hall at Tenerife South airport called the Sala Montana Roja Lounge which is also a pay-in lounge and can be accessed using for example a Priority Pass. Although the lounge itself is nothing to write home about, basically just a large room with black leather sofas and armchairs, there is a fairly good self-service buffet with a decent selection of snacks and drinks.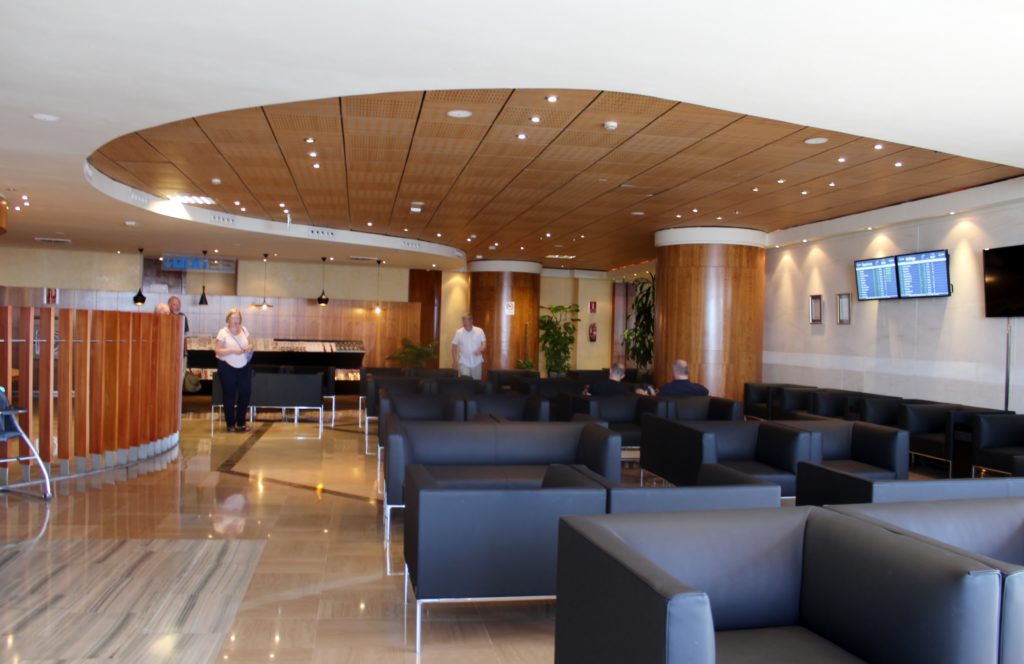 As it was still 10 o'clock in the morning I made myself a second breakfast with some bread rolls, pastries, yoghurt and a cup of coffee.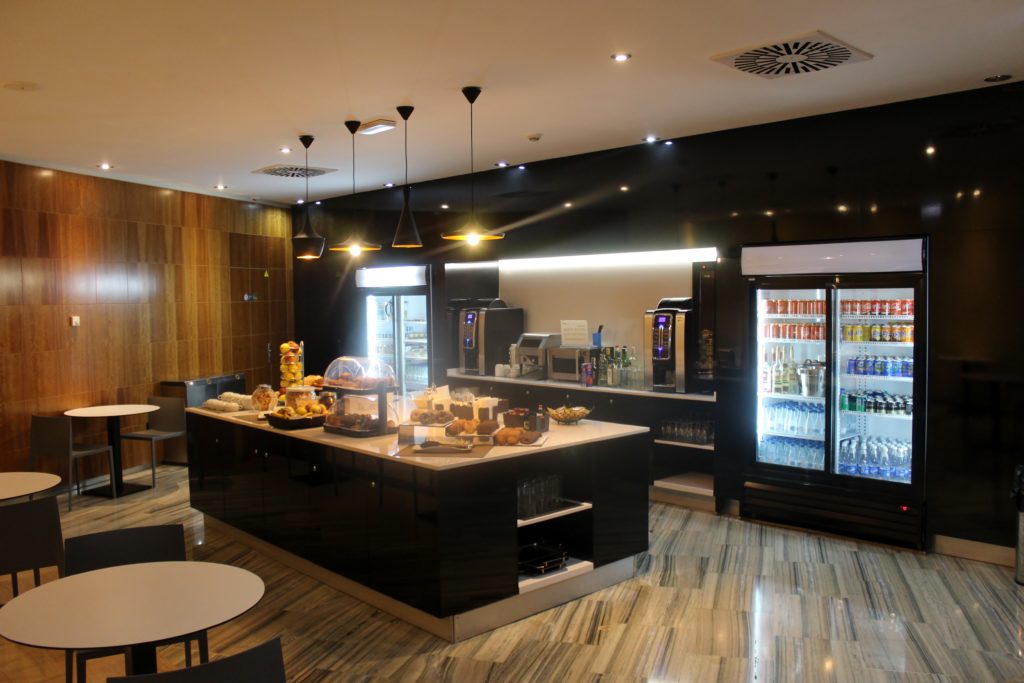 The flight
Tenerife South-Las Palmas/Gran Canaria
Binter Canarias flight NT 152
Departure: 11.10
Arrival: 11.45
Economy Class (one class only)
ATR 72
Free seating

Boarding started 20 minutes before departure time. The aircraft was parked on the apron opposite the terminal building so we were taken from the terminal to the aircraft by bus.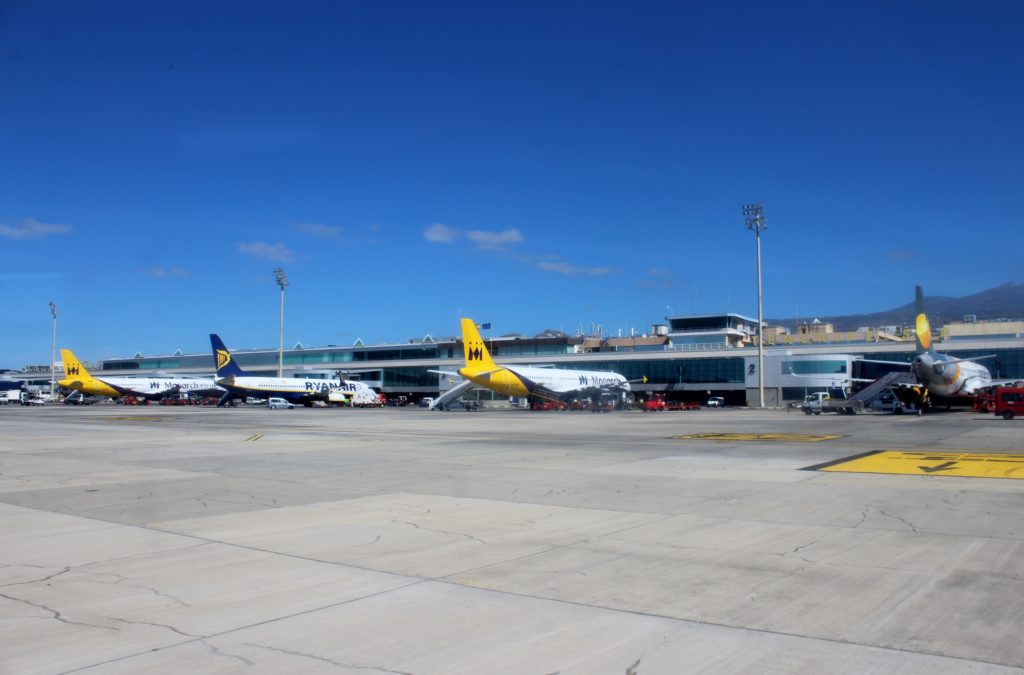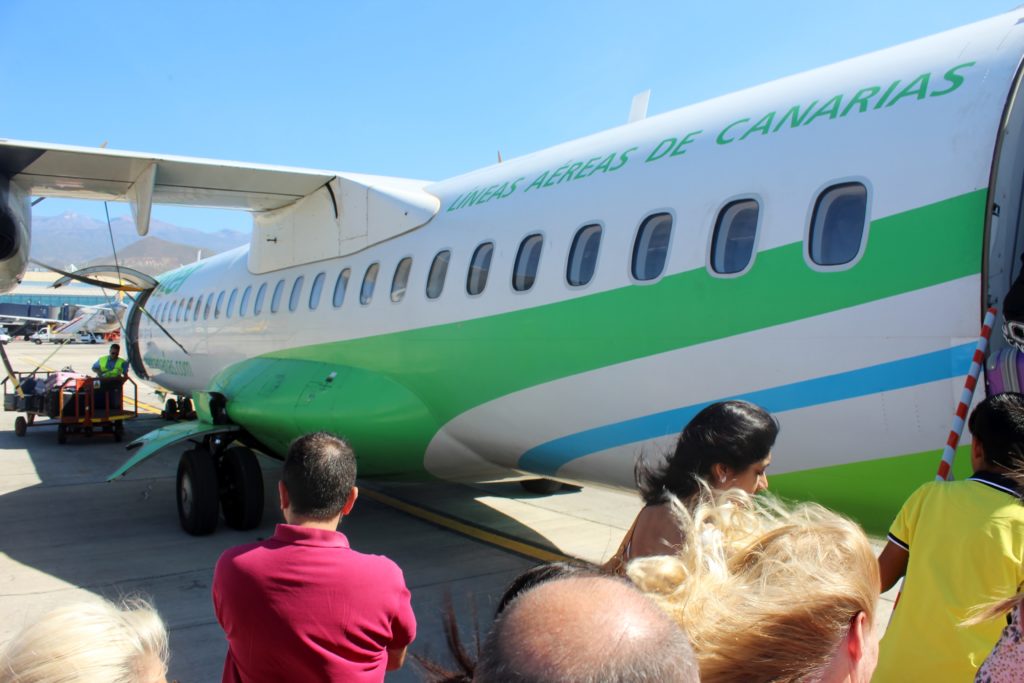 First impression

Free seating was used onboard and there is only one cabin class on these short flights. This route seems to be busy with both tourists and loclas, the flight turned out to be completely full. Spanish newspapers were offered by the cabin crew before departure.
On-time departure from Tenerife with a flight time of 30 minutes to Gran Canaria.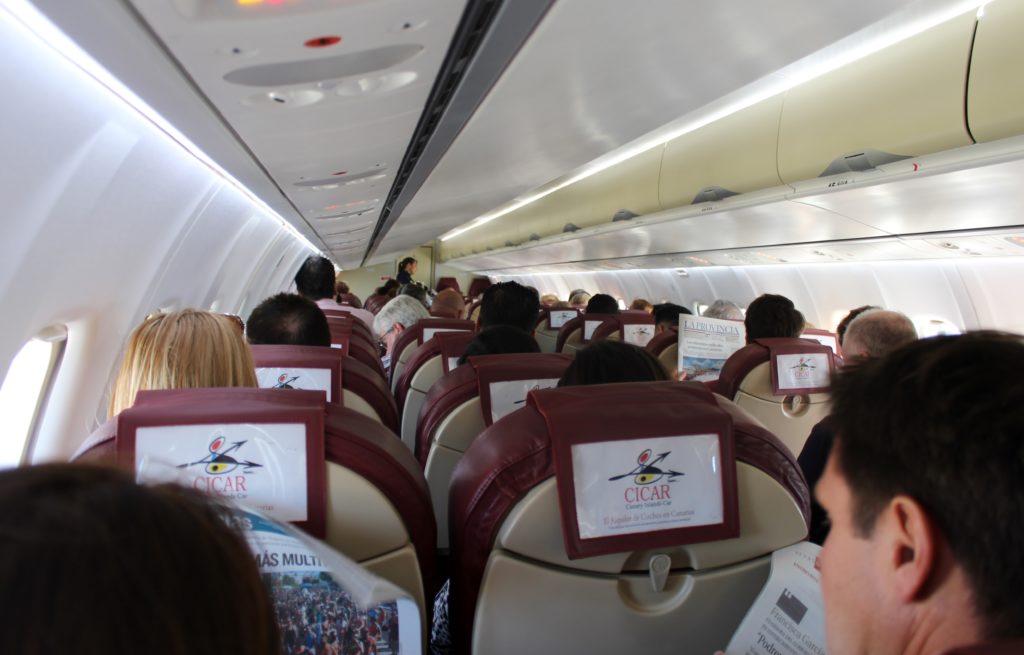 Seat and cabin

The flight was operated by an ATR-72 with 2-2 seating onboard. The red leather seats were quite comfortable with reasonable legroom for a regional flight.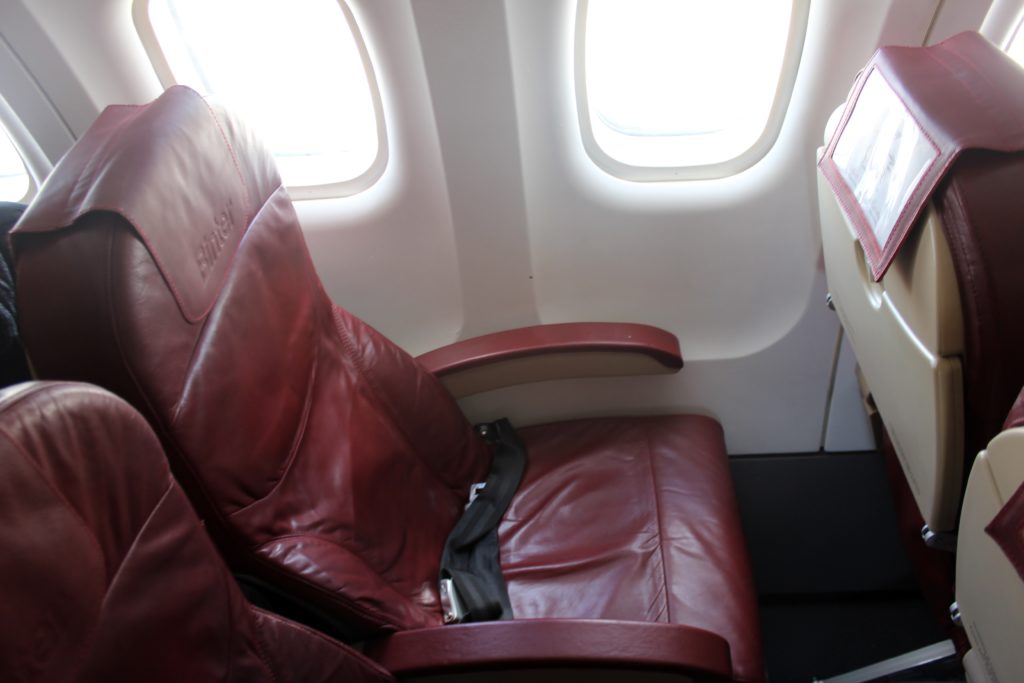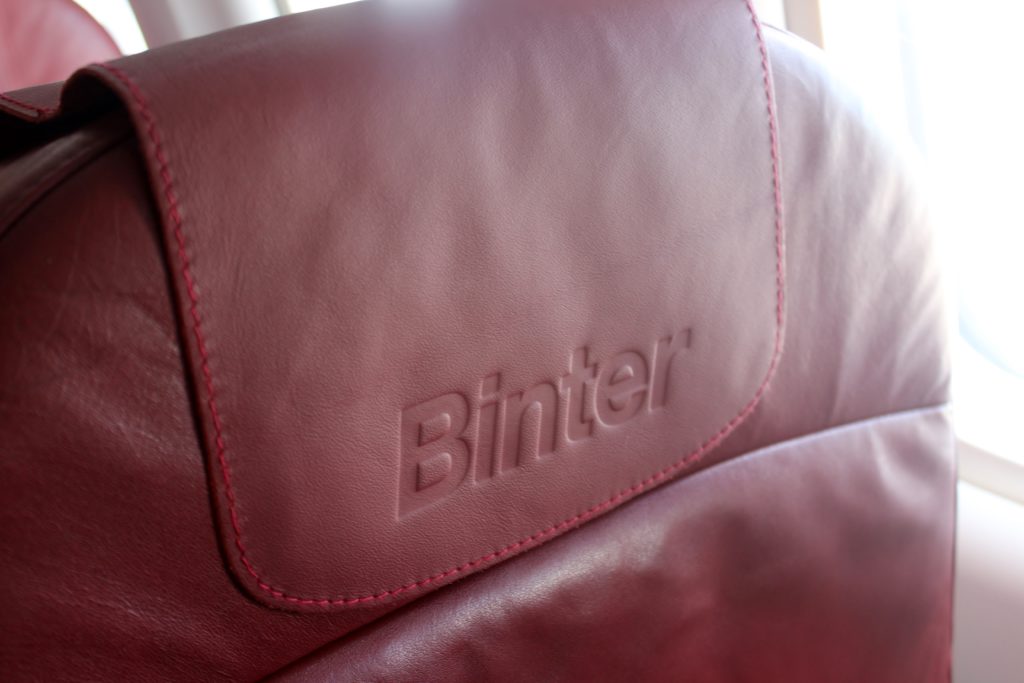 Food and drinks

Even though the flight between Tenerife and Gran Canaria was short with a flight time of no more than 30 minutes there was inflight service onboard. When the seatbelt sign had been switched off the two flights attendants passed through the cabin offering a Binter chocolate bar and a choice between still or sparkling water. Perfectly adequate for the short flight time.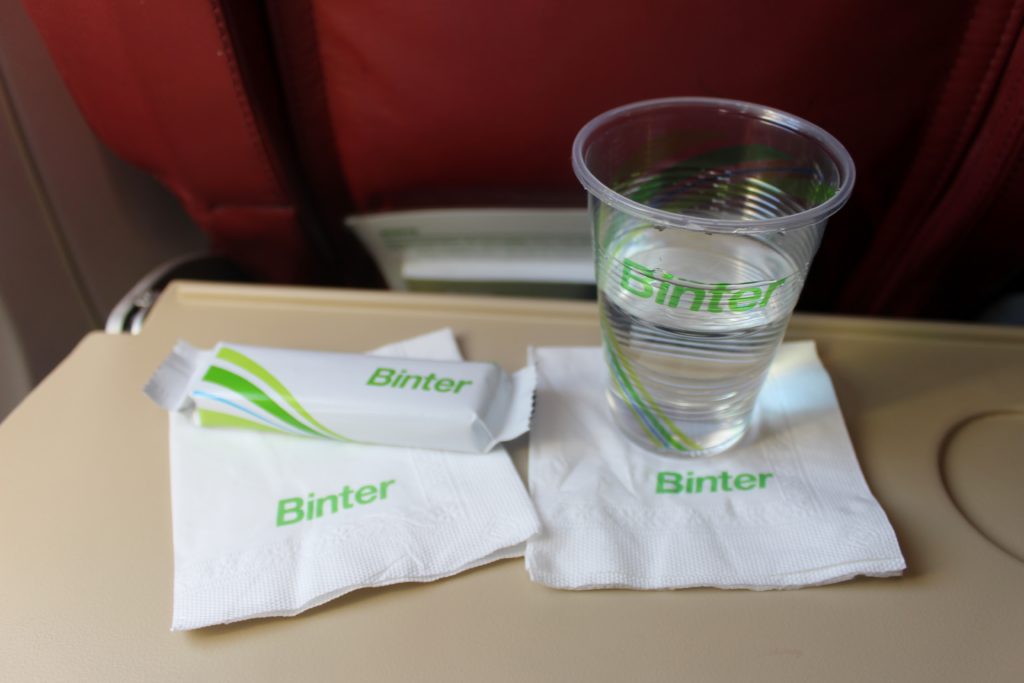 Arrival experience

The flight between Tenerife South and Las Palmas provided a very scenic flight, especially during the last 15 minutes of the flight, and as I was lucky to get a seat on the left hand side of the cabin (chosen on purpose) I got the best possible view. We approached Gran Canaria from the south-west and flew along the southern and south-eastern coast where all the popular beaches and resort areas are located such as Maspalomas, Playa del Ingles, Amadores, Puerto de Mogan, San Agustin and Bahia Feliz, which could all be seen and identified from the air.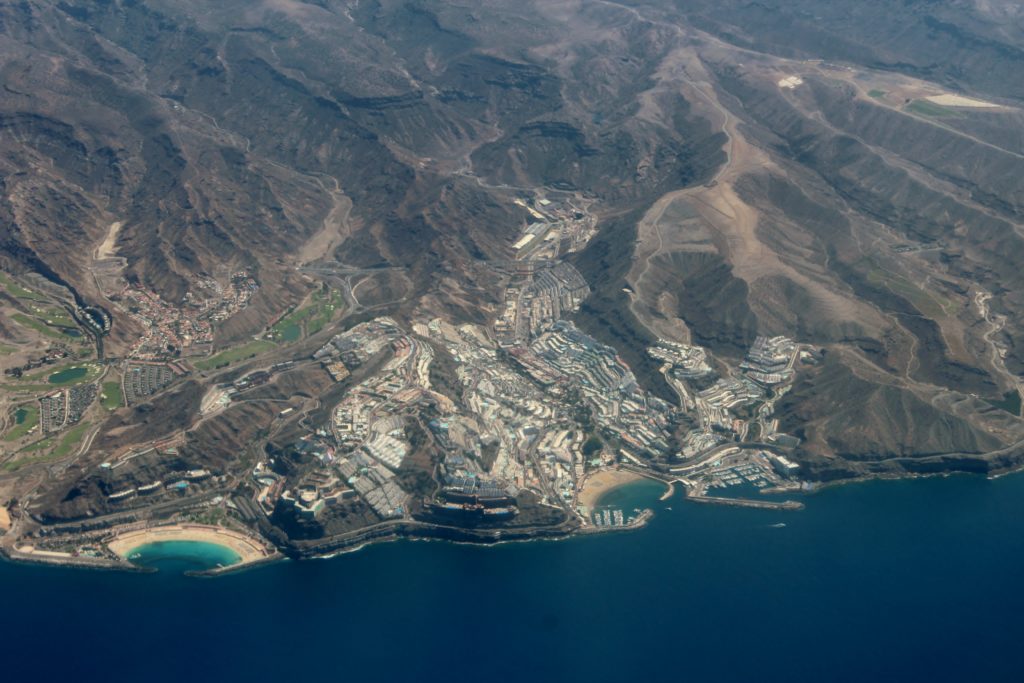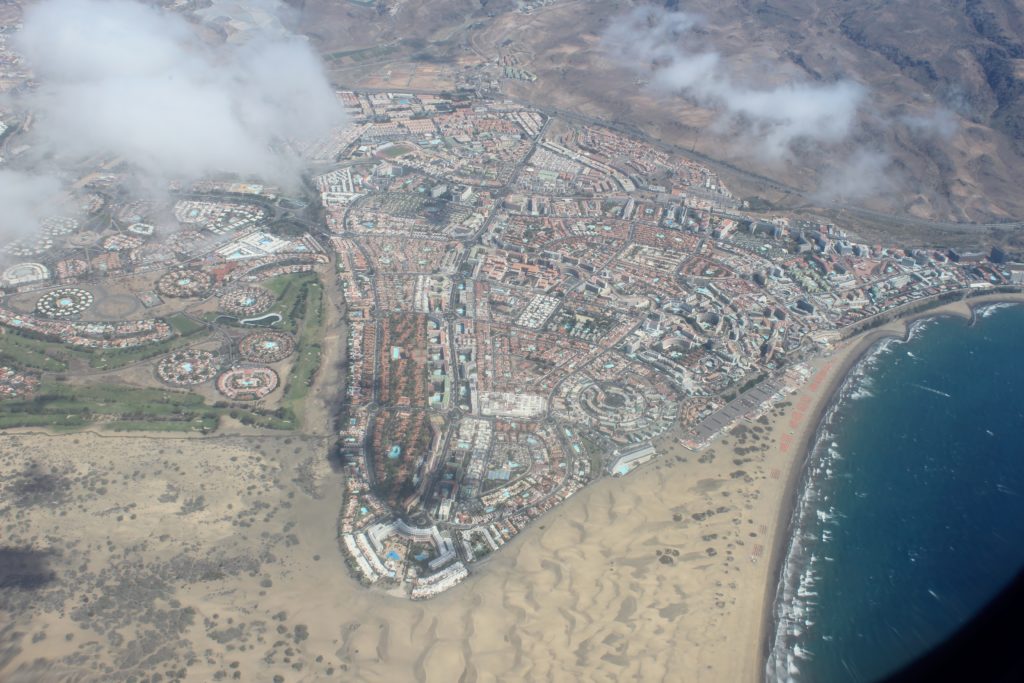 We finally landed at Las Palmas airport from the south, making even the final approach along the coast. We parked at an apron position and were taken to the terminal building by bus where the checked luggage arrived fairly quickly.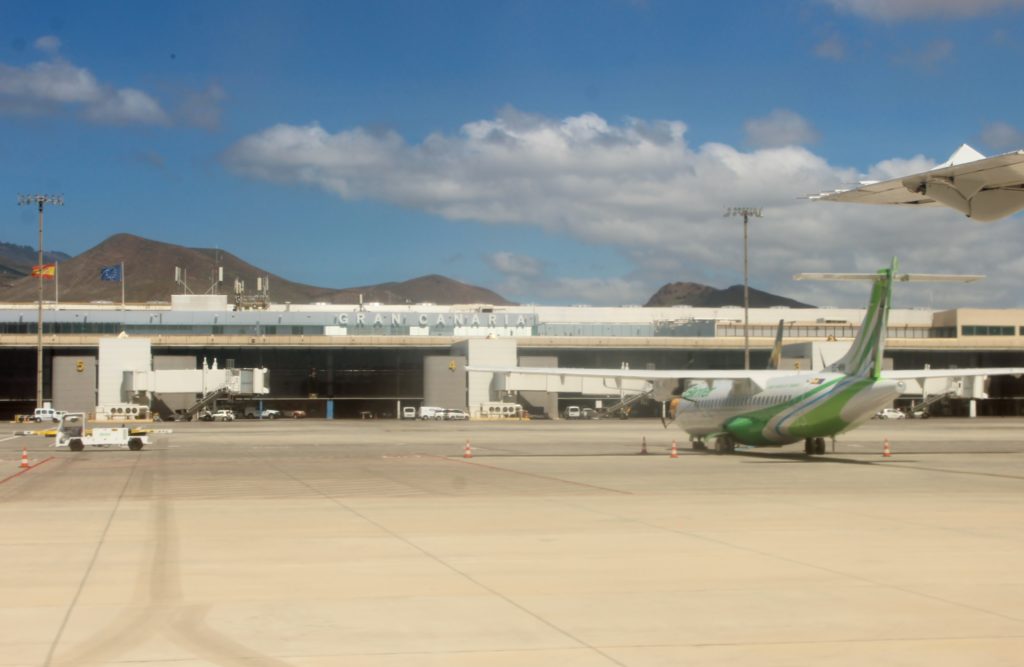 Final impression

A very short flight but with a very scenic view, especially during the last 15 minutes of the flight with a fantastic view of the coastline of Gran Canaria with all the famous beaches and resort areas. Comfortable leather seats and quite impressive to be offered newspapers, a chocolate bar and drinks with a flight time of just 30 minutes.