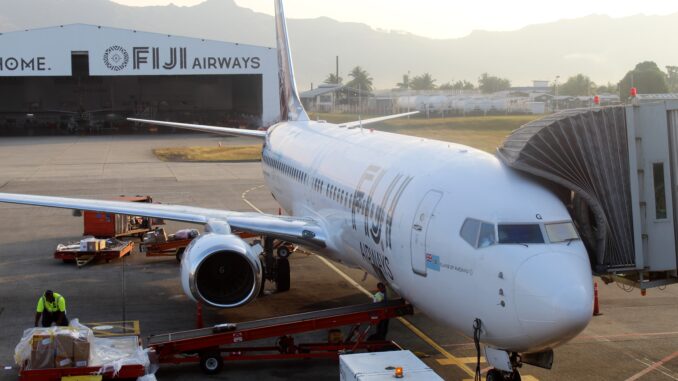 When I first learned about Fiji Airways joining the OneWorld alliance I was thrilled. The possibility of being able to use points for award trips in the South Pacific region, where tickets between the islands can be ridiculously expensive, would be a terrific development and a huge advantage of being a OneWorld frequent flyer, and of course being able to do this while enjoying all the status benefits offered to OneWorld top-tier members.
On 5 December 2018 Fiji Airways joined OneWorld, but not as a full member but rather as a "Connect partner", and the wording "Connect partner" really turned out to mean something quite different from being a regular member.
To be a "Connect partner" you need a few sponsors, three at least. In the case of Fiji Airways there are four – American Airlines, British Airways, Cathay Pacific and Qantas, which Qantas being the main sponsor during the implementation process.
If you are a member of the frequent flyer program of one of these four airlines you get some extra benefits compared to being a member of one of the other OneWorld frequent flyer programs.
But what does this new Connect Partner concept mean in practice? To sum it up it is nothing as great and fancy as it first sounded like. Here are some details and comments.
Priority check-in
This applies to all OneWorld frequent flyers – Ruby, Sapphire and Emerald members, and not just frequent flyers from the four sponsor airlines. This benefit is also offered at all airports served by Fiji Airways, assuming there is a premium check-in counter of course.
Since many people tend to bring a lot of checked luggage between the South Pacific islands, which creates long and rather slow check-in lines, this can actually be quite useful.
Also, although not explicitly mentioned on any webpage, you usually get a priority tag for your suitcase, at least as Sapphire and Emerald. Sometimes it makes some difference.
There is also another benefit of the priority tag. Given the large distances in the region the aircrafts do not just carry the checked luggage of the passengers (of which there can be a lot) but also a great amount of cargo. If the airline for any reason needs to leave some bags behind, due to weight issues, the priority tag will make sure your bag is not one of them.
Priority boarding
This is offered to Sapphire and Emerald members of all OneWorld frequent flyer programs. The strange thing though is that the Sapphire or Emerald status will in most cases not be indicated on your boarding pass. On the Fiji Airways webpage you can not even enter a frequent flyer card number of another airline other than the sponsor airlines, and even in those cases it may not show up on your boarding pass. So do keep your plastic card ready to show at the gate.
Through-check in, including through-check of luggage
This should according to the Fiji Airways webpage apply to all customers who are members of the four sponsor frequent flyer programs.
In practice the question is how much this really differs from the situation before. Fiji Airways has e-ticket interline agreements with over 50 airlines and interline baggage agreements with nearly 100 airlines. So as long as everything is booked on one ticket through-check of luggage should happen in the vast majority of cases anyway.
Earning points and status points
Again this only applies to the four sponsor frequent flyer programs and at the time of writing (August 2019), nine months after the joining date, it does not even work for all of them. For members of the British Airways Executive Club you currently neither earn any Avios (to use for award trips), nor any Tier Points (status points) when travelling on Fiji Airways, but you will earn points if the Fiji Airways flight was booked as a BA codeshare, as has always been the case.
Lounge access
This is one of the most disappointing parts of the OneWorld Connect concept since the lounge access rules are extremely limited.
First of all lounge access only applies to tier members of the four sponsor airlines. If you have Sapphire or Emerald status with another OneWorld frequent flyer program there are no benefits for you here at all.
However perhaps you would think that as a minimum you would always get access to the Fiji Airways Premier Lounge in Nadi when flying Fiji Airways. That is not the case.
If you are a member of for example British Airways Executive Club you only get access when travelling on one of the routes from Nadi which has a BA codeshare. This means a flight from Nadi to Hong Kong, Los Angeles, San Francisco, Singapore or Tokyo. Technically it should also be booked with a BA flight number but they may not be able to check that at the lounge or may not be all too strict with that detail. However if you fly from Nadi to for example Auckland, Sydney or one of the Pacific islands, there will not be any access.
At outstations it works very similarly. Qantas frequent flyers get access to the Qantas lounges in Australia and New Zealand, but you need to book a Qantas codeshare, i.e. not directly with Fiji Airways. British Airways frequent flyers get access to the BA lounge in Singapore when travelling to Nadi, but again, only when booking a BA codeshare. If you have booked directly with Fiji Airways (booked with an FJ flight number) there is no access unless flying in business class.
And of course a British Airways frequent flyer will not get access to the Qantas lounges in Australia unless booked in business class and vice versa.