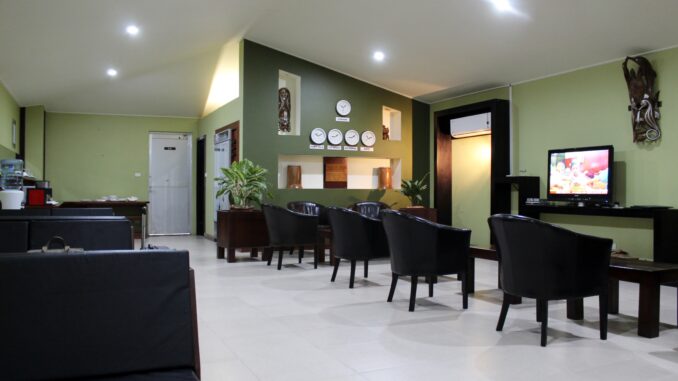 Where is it?

The Belama Club Lounge is located airside in the international transit hall after security control and passport control. The international transit hall is very small and the lounge is hard to miss.
How do I get in?

The lounge is used by Solomon Airlines, Qantas, Air Niugini and Fiji Airways for their business class passengers and top-tier frequent flyers according to the sign on the entrance door.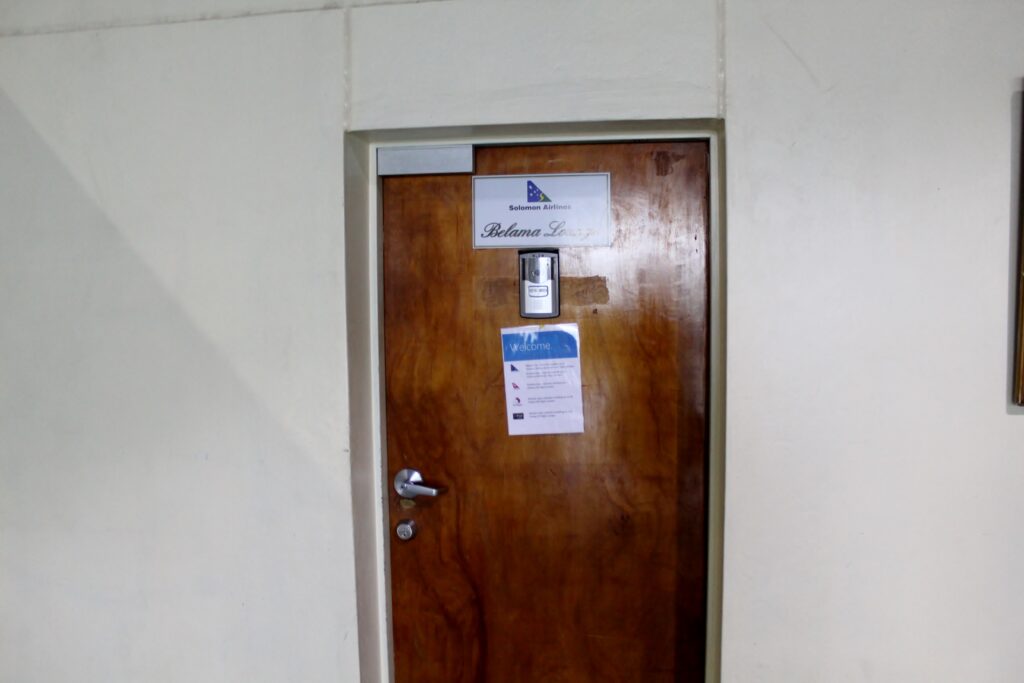 What's it like?

It is rather impressive that  small airline like Solomon Airlines, which currently only has one jet aircraft in its fleet (an Airbus A319) actually runs a lounge at their hub at Honiara airport. But in fact they do and considering how hot and humid it can get in Honiara one of the main benefits of having access to the lounge is the air conditioning system inside.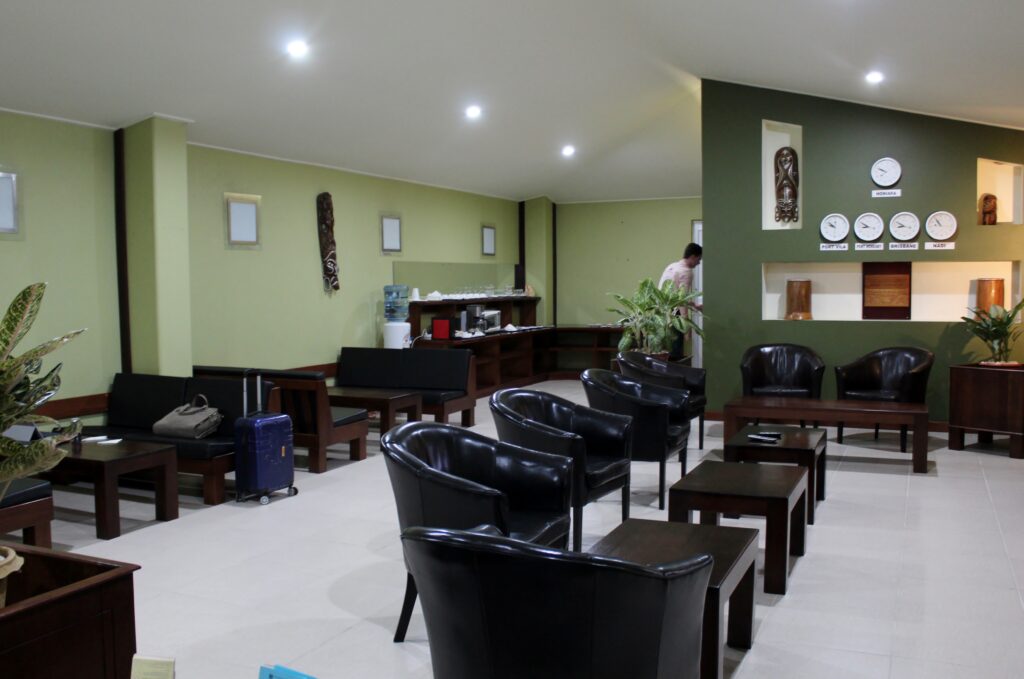 For a small lounge at a regional airport like Honiara the Belama Club Lounge is actually not that bad. The lounge has seating for around 30 guests, which should be more than sufficient for the limited number of flights the airport gets per day.
The interior is an interesting mix of a modern design with sofas and armchairs in dark wood and black leather combined with some traditional art from the Solomon Islands. Most of the interior is in green, black and wood. The lounge is completely windowless.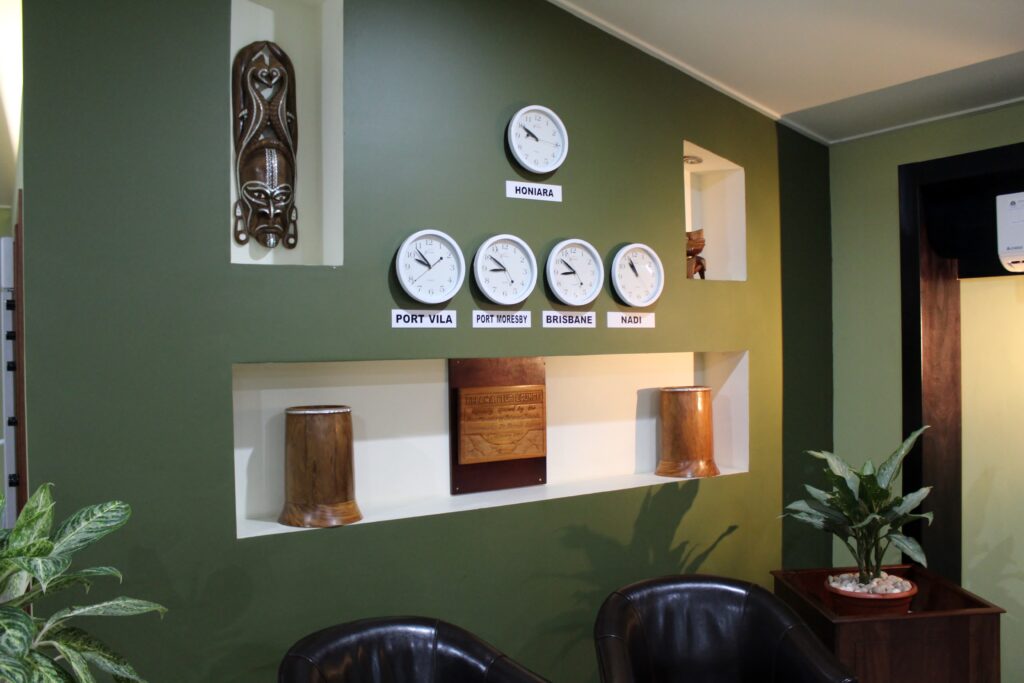 Food and drinks

The buffet area offers drinks and snacks for self service. The selection of food is limited to some fresh fruits and some basic snacks. There is a cafe outside the lounge in the transit hall if you want something proper to eat.
There is beer, wine, juices and various other soft drinks available from a fridge. There is also coffee and tea available.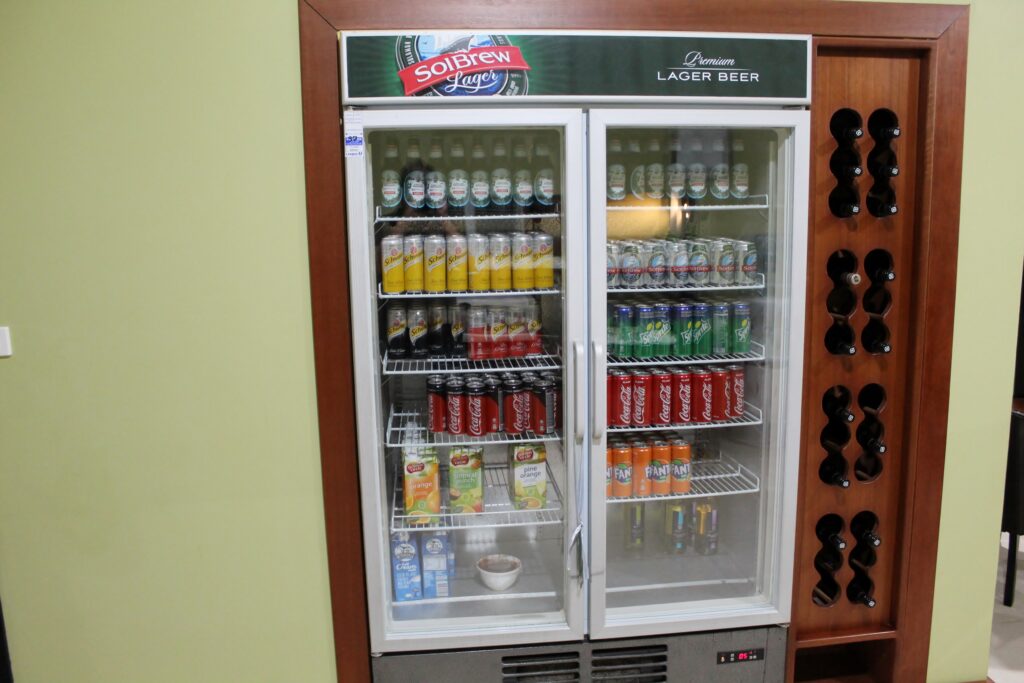 Facilities

Free wireless internet is available and there is a TV in one of the seating areas. Restrooms are also available inside the lounge but there are no showers.
The reception area is manned and since there are no departure screens inside the lounge (or outside in the main transit hall for that matter) the person manning the reception will also announce when a flight is ready for boarding and keep the lounge guests updated regarding any delays or other irregularities. The international departure gates are just a few seconds from the lounge, right opposite the entrance
Final impression

For a small lounge at a small regional airport like Honiara, where you would typically not even expect to find a lounge, the Belama Club is actually not bad. The interior is rather pleasant even though the selection of food, drinks and snacks is limited.