Football fever around Europe (and the rest of the world) with all eyes on the FIFA World Cup in Russia. And I was very surprised, and delighted, to see the very appropriate football-themed meal served on the Swiss flight in economy class from Lisbon to Zürich, in support of the Swiss football team of course.
Well first of all the meals served on these longer intra-European flights on Swiss are impressive, especially at a time when few airlines in Europe serve anything at all for free in economy class.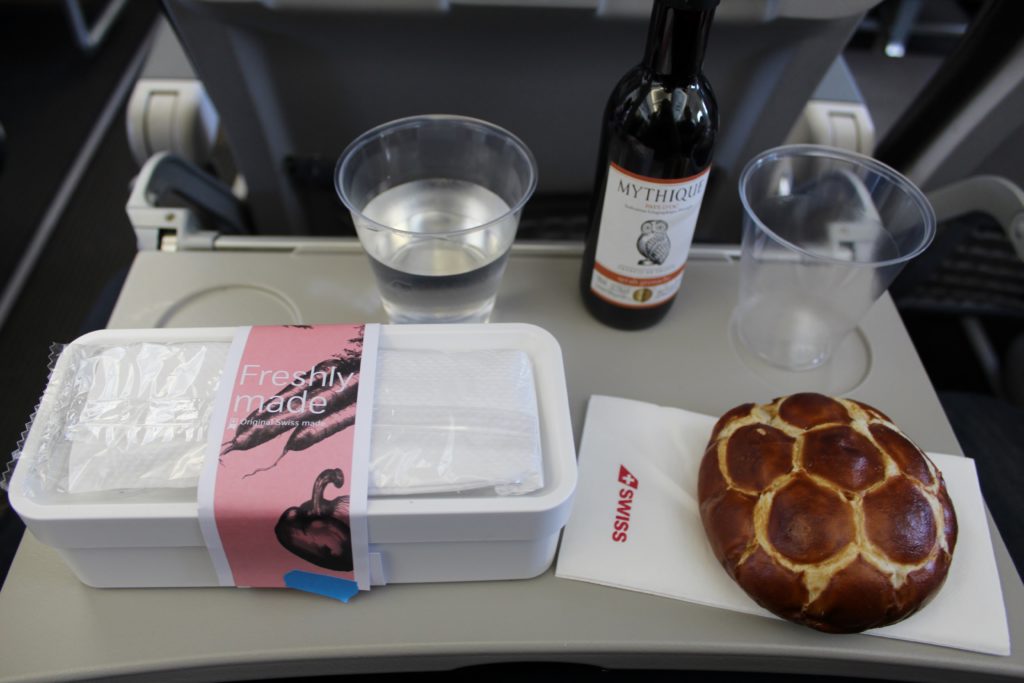 A cold meal was offered in a box including salmon with potatoes, Swiss cheeses and a chocolate brownie for dessert. Beer and wine (and soft drinks) were also offered for free, even in economy class, with a free refill, if you asked nicely.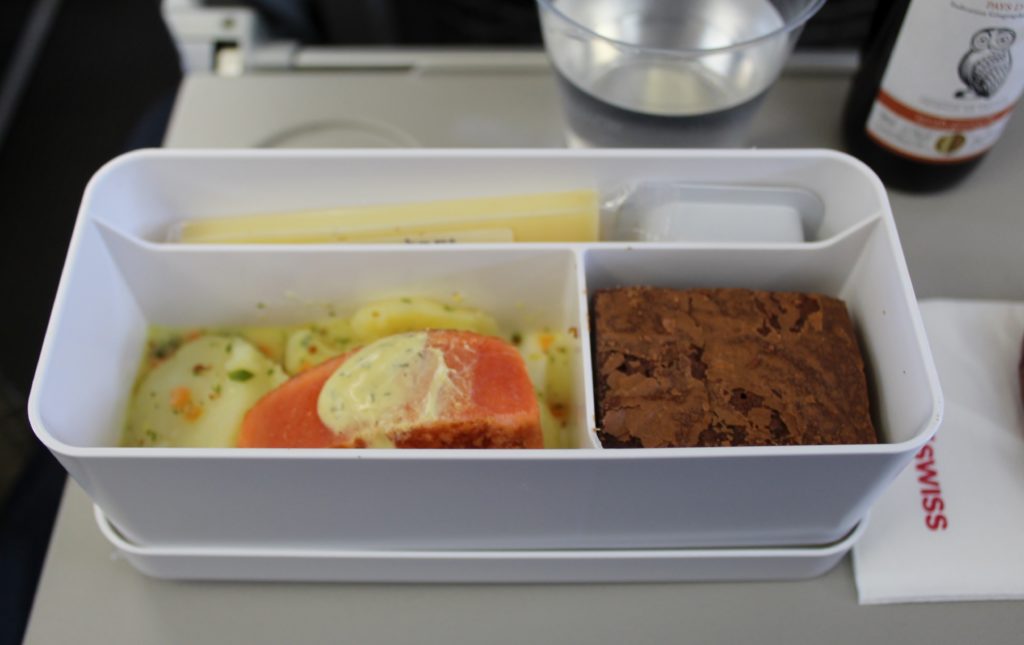 But the nice surprise was the bread roll offered, in the shape of a football. Really nicely done.
And of course a cup of coffee to finish off, with some traditional Swiss chocolates being offered by the cabin crew from a basket. But right now they are not in the shape of the Swiss flag, as they usually are, but in the shape of a football.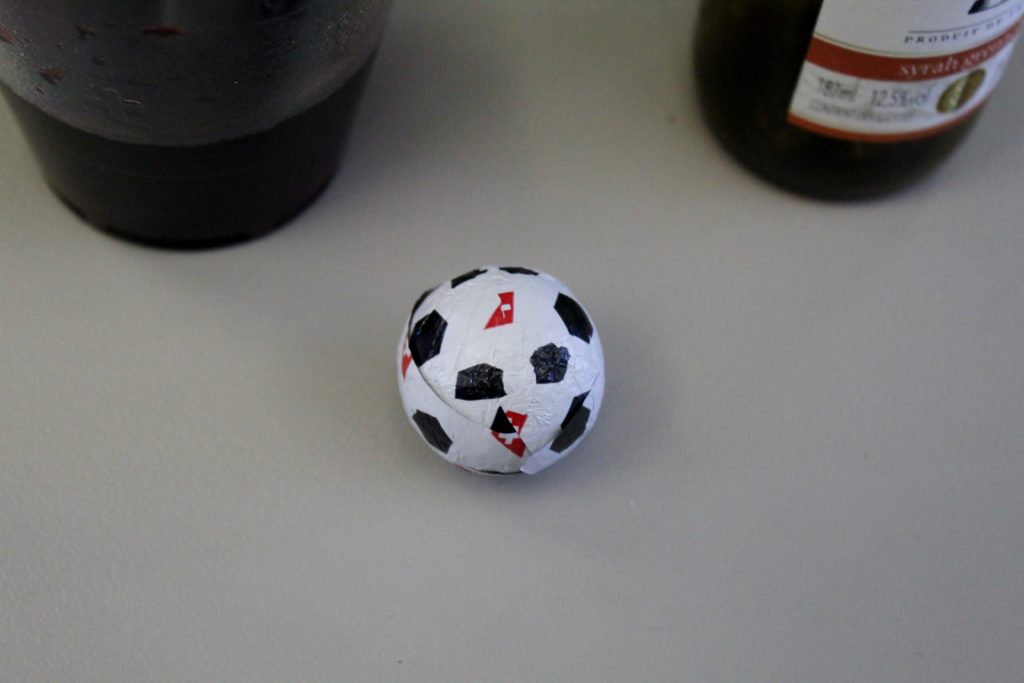 This was a very fun and unexpected surprise by Swiss and certainly created a fun and very memorable flight. Well done!